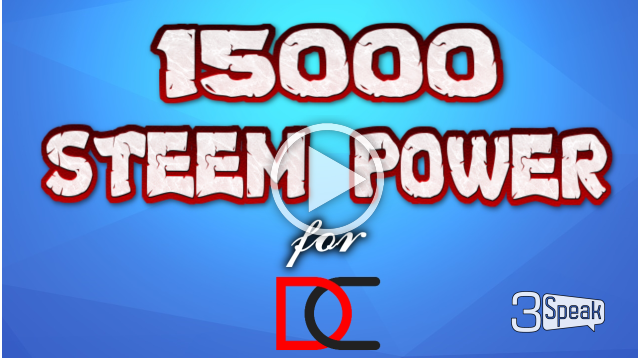 ---
Today I decided to count all the curation rewards I earn from my 3500 steem power and it went only about 12 sp a month, I counted that in dollar and that's even less than $2. lol So, I decided to delegate all my power to @dcooperation to support more steemians with what we have there and now we are having more than 15000 steem power there. So, we are earning about 200 sp a month as curation rewards.
In case you don't know, @dcooperation is a community for steemians to collaborate, that's why I'm asking steemians to send us videos, we upload them there and power up all the earning and upvote those who participated. Since we have only 3 steemians participated in the collaboration, I can give 25% autoupvote every single day during the month.
Delegators are also rewarded, but they should also participate in collaborations or their upvote will be reduced. For more details, you can read here : Gamification in DCooperation !.
Notice that @dcooperation is non-profit community and even me I'm not getting a lot of upvotes from there. I will never power down the account and all the earning will stay there, most of it powered up or to reward those who will participate in our contests in the future.
---
I'm glad that we reached this growth even without being supported by whales or powerful accounts in steem. I will keep building the account and support steemians with the account. The goal now is to reach 100,000 sp.
We will use all those collaborations to promote steem outside of steem, so when they see how many people are participated, they will be excited to join.
---
Thanks for our delegators, supporters and those who participated in our collaborations.
---
You also can participate in this : Think about STEEM

If you want to support our project, you can delegate to us using this tool : Delegate to DCooperation
You can also support us by following our trail here : DCooperation curation trail
Join us in discord here : DCooperation discord server

---
▶️ 3Speak