I definitely am a rambling man but have never been much of a gambler, I have never really understood the attraction of betting on chance alone without having any input of control. But then, I have never really been in the position where I am willing to put a bet on and happily lose it.
I say happily because that is what it would have to be right? The thrill of the gamble is in the chance of both winning and losing, otherwise it is a sure thing and the thrill is gone, as is the win.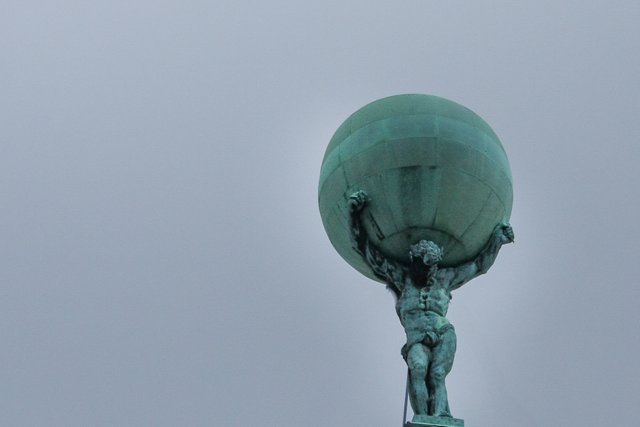 People often equate gambling to risk taking behaviour in general but I tend not to connect them as heavily. While gamblers are looking for a win, risk takers are taking a chance on possibility. There is a significant difference in my opinion from the perspective of activity.
Investing into stocks on the hope a company will do well is quite different to investing into building a business in the hope that the work pays off. While a straight investor's money in can be instrumental in the success, it is the ones that actually do the work who are successful.
I think this is why I find Steem so compelling as I am able to occupy several positions simultaneously, be the investor, the entrepreneur, the worker and the customer. Rather than buying in and crossing fingers management does a good job, I am able to choose to manage at least my little corner of the chain with my stake and through the relationship network. And by manage, I mean have control over my own actions and how I choose b to play the game.
Regardless of Steem Power, we all likely have a greater sense of control over ourselves here than we have in our walking lives. Even if we don't get what we want, we have more ways to adjust, more possibilities open and the code to stay or leave. I never really blame people for leaving Steem, of I was someone else in different shoes, I might too.
Luckily and unluckily for me, I am not someone else, I am me. And over the decades I have built up a pool of experiences and a range of skills that I can draw upon and utilise in various ways. Maybe the one I have fallen upon most in the last years is resilience, the ability to endure. It is a skill well-suited for Steem at this time and while some believe it is gifted at birth, I vehemently disagree because I know, I developed mine through experience.
When I was young I always felt that I was born either much too late or far too early, whither it was, I felt outside of my time. Currently I feel like time has caught up or I have caught time ahead and an starting to feel my age. I don't mean feel of (although my body does me no favours), I mean that this is my time to act where my skillset, thinking and demeanor are in synch with the time we now find ourselves.
This is the opportunity that a risk taker looks for, one that has a great deal of uncertainty but requires specialised to really take advantage of it. The skills needed at this time are not specific but, skills are needed and will increasingly become important again as the certainty of employment increasingly becomes volatile.
What is the opportunity for everyone in Steem is that essentially all skills are welcome and have opportunity to develop if utilised well. Of course, one might have to add a skill or two extra to the repertoire but, that is the path of the entrepreneur who must multi-skill to build their foundation.
Many seem to think that being good at something is enough but in a place like Steem and the changing world where responsibility falls thankfully more and more to the individual, one has to get the hands dirty and do some jobs that might not be as enjoyable.
For me who is risk averse meaning I do not trust people much as they are the biggest risk factors, I have learned to better evaluate and understand those I can and cannot trust and, trust them in all kinds of ways. This is part of community and while many see the strength of Blockchain tech as a trustless system, the strength of Steem is the relationship trust built in various ways in the community.
I wonder if that is post of the problem for many people who come in and give the experience difficult and leave again - Perhaps, they couldn't be trusted. I don't mean they are criminals but maybe through their words and behaviours people were unable to feel they could trust them enough to support them and help them, trust them enough to invest in them. We as a species are generally very cold and calculating around people we do not trust because of the exposure to risk.
Maybe this is the other reason I don't gamble. I trust myself more than I trust leaving it all up to chance. I'd rather do the work and fail than let others do the work for me and fail. Of course since I can't do everything, I surround myself with people I can trust. Again, perhaps this is part of the reason some people struggle here, the company they choose.
Steem offers so many paths that anyone could find a place or build a place for themselves no matter the area but, not everyone is going to get the same results from their experiences because there can be a huge amount of difference between how they got here and, what they are willing to do once in.
Vince Lombardi said; *Practice doesn't make perfect, perfect practice makes perfect.
I say, work doesn't create good results, the right work creates good results.
Everyone can do what they want but, there are consequences meaning, results can vary greatly.
Ramble over.
Taraz
[ a Steem original ]
(posted from phone)