The Marketplace Flyer - Volume VII (7)
Welcome to The Marketplace Flyer
Volume VII
June 21st, 2018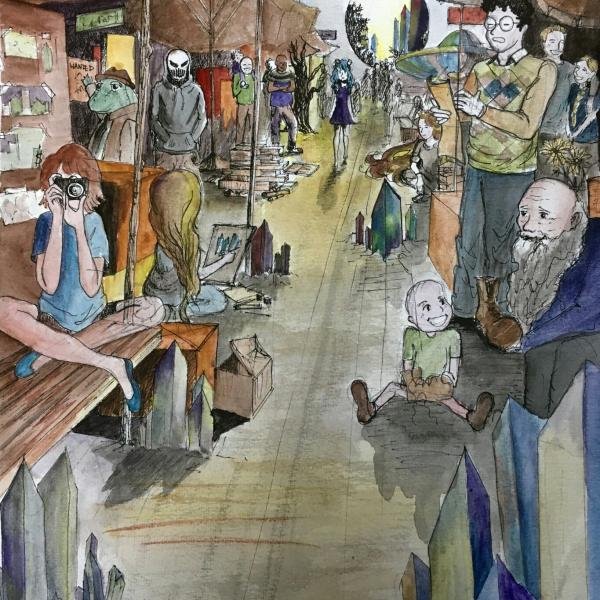 source: the illustrator @yeszuzia
Your weekly guide to events and happenings in The Marketplace.
To enter
The Marketplace
, click the above Icon. It will take you to the IFC discord chat room.
---
How to find and use left hand side rooms:
▶ THE MARKETPLACE
If you see a triangle that means the room is collapsed, just click and it will open, and allow you to see the contained rooms, as below:
-   THE MARKETPLACE
  # marketplace-discussion
  # buy-and-sell
  # volunteer
  # verify-your-transactions-for-digicrystals
  # Weekly flyer
All of the above rooms have pinned messages, so please read them from time to time, as this is an evolving process, and changes will take place. The Marketplace Member Rooms work in the same manner as above, there are 271 rooms offering services.
1As of Wednesday 6-13-2018
All offers and transactions are between the individuals involved in the transaction, and IFC, Discord, and Steemit, will not be held liable for anything going awry.


Transaction Action
          From:
@apolymask
- to
@spiriteagle
, Last Thursday (6-7-18) at 5:15 PM
No.. Not yet, but we can switch over that way now if you'd like. Especially since you're taking over in regards to some of these responsibilities. I think that would be a better way to do it! I just wanted to get it started and get the ball rolling so I didn't want to make it too hard for people at the beginning, but I think we're to the point where we can switch over for sure if you want to!.
It seems @spiriteagle will be taking over the tracking of the transactions, keep an eye out for updates from her.
The Marketplace Spotlight
This weeks Spotlight gets shined on - - -
Introducing: @kryptocek - And his Steem Travels Room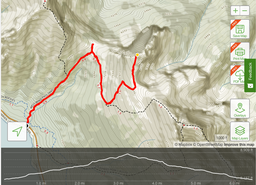 @kryptocek
has a very nice offer of "I should make it clear on a pin post lol! Essentially if you're looking to go travelling to a certain place I will help the people find the cheapest flights and accommodation and what to do! It's all for free" Clicking the image to the left will take you to one of his hiking post, in the Canadian Rockies. Along with is assistance to help in travel arrangements he is also a very active individual and encourages people to get outside and do some walking.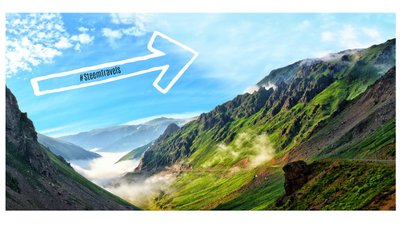 Clicking the image to your right will take you to his "steemtravels" post. This is his challenge with a reward. You really get rewarded twice in his challenge, the first time is a healthier you, the second reward is steem or SBD just for going for a walk. He awards a weekly winner, and then also at the end of the eighth week a Country Team winner will get an award. (check his post for details).

Discord Room:

His Marketplace Discord room.
CUSTOMER REVIEWS:
Here are the last three post for his Steem Travels Challenge:
THE FINISH LINE IS NEAR! STEEM TRAVELS [ JUNE 18TH - JUNE 24TH] (TEAM UPS 10 STEEM)
USA PUTTING IN WORK!! STEEM TRAVELS [ JUNE 11TH - JUNE 17TH] (TEAM UPS 10 STEEM)
TWO HORSE RACE !! STEEM TRAVELS [ JUNE 4TH - JUNE 10TH] (TEAM UPS 10 STEEM)
---
Shoppers
          Are you looking for that something special but don't know what store to look in, or are unsure if one of the store fronts can help you out or not? Like with the Storefront owners, I extend the offer to you to advertise for services needed. Drop a line or two in the Weekly Flyer room, and I will try to get intouch with you to get your request formatted into the weekly Flyer.
The Want/Need Ads
          If you have something you want to sell, and have access to dischord, drop a comment, below for a one time sale, or visit "The Marketplace" and drop a line to
@apolymask
about getting your own room if you have more things to sell.
Have you caught steemmonster mania, missing that all important card? Need or want a special one, why not try the "Marketplace" want ads.
Past Issues
------Volume I------Volume II------Volume III------Volume IV------Volume V------Volume VI------

Breaking Last Minute News
Here is a direct link to "The Marketplace" and the IFC Discord Chat Room: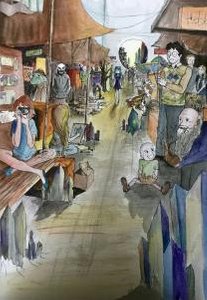 source: the illustrator @yeszuzia

Above links to the IFC Home Page
IFC Open Rounds
The final 16! IFC Tournament! Are you Ready?! Heads up all Saturday is likely to be the big day. Get your motor running, camera batteries charged up, and IFC Flash Card ready.

          The content of this post was written by @bashadow, any complaints should be directed toward him, and not @IFC, or @aploymask.
          All offers and transactions are between the individuals involved in the transaction, and IFC, Discord, and Steemit, will not be held liable for anything going awry.