Blockchain Breakdown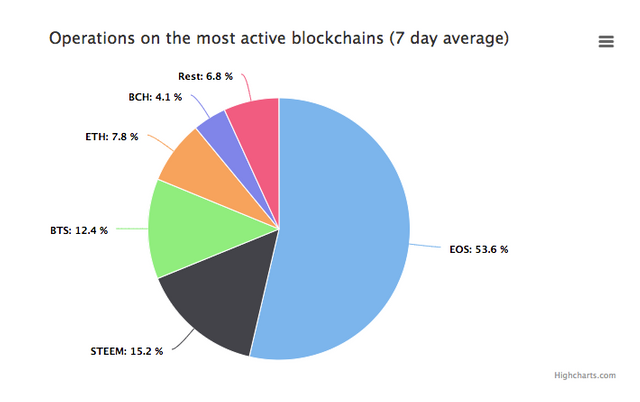 Source
| CRYPTO | SYMBOL | GLOBAL ACTIVITY |
| --- | --- | --- |
| EOS | EOS | 53.6% |
| STEEM | STEEM | 15.2% |
| BITSHARES | BTS | 12.4% |
| ETHEREUM | ETH | 7.8% |
| BITCOIN CASH | BCH | 4.1% |
According to blocktivity.info the top 3 blockchains are EOS, Bitshares, and STEEM!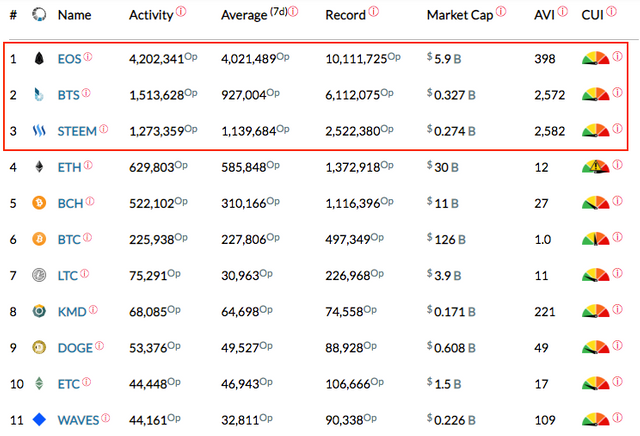 Source
Also if we take a look at all of the CUI of these blockchains we see that all 3 are in the green!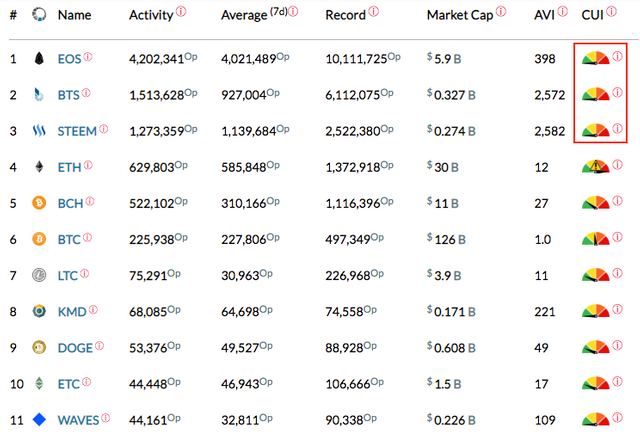 Also if we take a look at the market cap of these blockchains..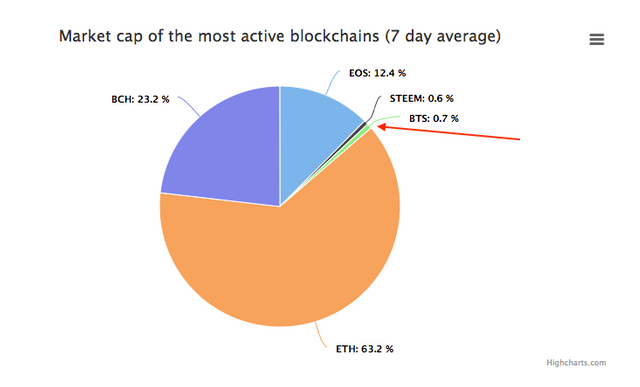 We notice that Ethereum has most of the market, and even though EOS has about 12% that is still almost 20x what STEEM has.. Not to mention EOS supply is 4x that of STEEM as well!
Conclusion
It is great to see all 3 of Dan Larimer's projects on top, and with Steemit having over 1 million users, and the STEEM blockchain handling over 10,000 transactions per second..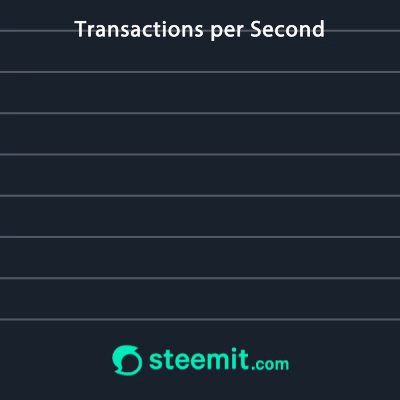 STEEM GIF Source: @overkillcoin
The future of all 3 of these is looking bright!
Let me know what you think, and thanks for checking this out!
Post - Vote - Earn 🤘😄
---
Here are some helpful posts that I have made!
➣ Best STEEM Apps!!
➣ Why not SteemPay?
➣ STEEM On More Exchanges..?
➣ The future Steemit Digital World
➣ Update your Steemit profile picture!
➣ ‍Steemit can save millions of Musicians and Artists
➣ The difference between a Minnow, Dolphin, and a Whale!
---
The Digital Treasure Hunter: The different TYPES of cryptocurrencies!

Disclaimer: I am not an Investment Adviser, and this is not investment advice. This is for entertainment purposes only!