After Pre-Sale Summary: Announcing Changes and Surprises!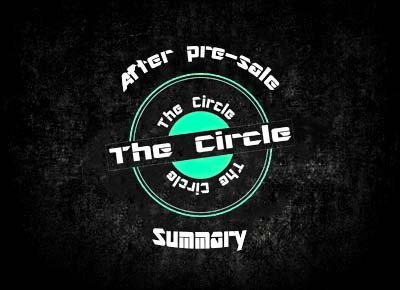 Anyone who resteem this article will be bribed with 10K MORTY$. In order to receive them you will need to be an EOS account holder. Just leave a comment with "Resteemed" and your EOS account in the comment section of this same article.
   After publishing note: as some users, after seeing the changes and enormous advantages that we have announced, they have asked us to extend the "pre-sale" period a little longer, we have sent an extraordinary 30,000 tokens for sale in the Steem Engine market at $ 0.19. All those who buy part of them, will apply the rule of 40% discount and multiply per 40 the amount purchased, in an extra airdrop.
And one week after our presentation of the project and its presale...:
We were not expecting such a bad reception from certain users who have criticized our project until exhaustion.
We obviously believe that these opinions of certain users have negatively influenced our project before the rest of the community.
Also, certain users did not like that we made a pre-sale period with the intention of helping to found our project to be able to provide a better service, but it is a very common habit among many projects in the blockchain.
We support the criticism, in general, is good because there is always something to learn from the views of others, but also we believe that these should be formulated with due respect and education, something that has not happened in our case.
We have gone out of our way for the White Paper to be as clear as possible, and for clearing each and every doubt or, directly, accusations, that have been made to us or those of which we've been branded.
We continue to believe, first of all, that our project still has a series of advantages and that, of course, the bottom line behind it is to help the community in one way or another and, even with difficult beginnings as ours, we will get it.
But even in spite of what was previously said...:
We do not throw in the towel and we are grateful for those users who have trusted the project despite the criticism of some users.
Belonging to The Circle is to belong to a community that starts from scratch but with a lot of work behind, with the intention of bringing together prominent Steemit users and granting them benefits, in a similar way to what the project The Talent Club did, success of which endorses us.
Our free airdrop to over 250 outstanding accounts makes us proud and we hope that those who receive it will know how to see, at least, our good will behind this project.
We continue to look forward and we are very encouraged that the project has taken shape.
We will announce a series of changes that will be pleasant surprise for those who have trusted us and have helped us found The Circle, for the token holders and also for the minnows.
Those surprise changes are...:
Those who bought during the pre-sale, will have a 40% discount (instead of 20%) in the direct purchase of the tokens they bought and, in addition, will multiply by 40 (instead of by 20) those tokens purchased, which will be given in an extra airdrop.
In the main airdrop the minnows are going to double the amount of tokens they will receive, since the airdrop was conceived taking into account the SteemPower and reputation of the users and, therefore, the minnows were more disadvantaged.
Our annual cumulative jackpot that was 35% of the profits generated from the purchase of tokens, becomes 40%, so the percentage that remains the project of these token purchases is reduced from 55% to 50%.
Our free monthly raffle becomes 8.322SHPR/month instead of 4.166SPHR/month; it goes to occupy a 1% of the Initial Supply and, subsequently, a 10% of the Annual Inflation, instead of a 0.5% and 5%, respectively.
Delegators will get a 1STEEM/0.8SPHR ratio instead of the old 1STEEM/0.6SPHR ratio. This represents, for someone who delegates 5,000SP, to get 4,000SPHR, instead of the initially proposed 3,000SPHR.
40% of the Annual Inflation will be allocated to the annual passive gain of those token holders that have our tokens staked for a year; therefore, we go from allocating 30% to 40%, which translates into annually distribute 400,000SPHR instead of 300,000SPHR.
The formula of our voting percentage goes from being multiplied by 10,000 to being multiplied by 25,000; that is, in the same Jimmy's case (White Paper), who has 8,000SPHR, his percentage of vote will be a 20% and not an 8% as before.
   As many of you will have deducted today (if you have read the White Paper and this article), to enjoy all our proposals (daily upvote, free monthly raffle, share of annual cumulative jackpot and share of rewards for staking our token), whether you are a direct buyer or free airdropped user, you simply have to HODL with our token. Of course, from the project we make it clear that the tokens are yours and we are not going to tell you what you have to do with them: your tokens, your own business.
(The aforementioned airdrop will occur after the publication of these articles. As we are going to do it manually and in alphabetical order, it may take a few days to finish it. We ask for your patience in this regard. If after 1 week, those mentioned in the launch publication have not received said airdrop for any type of error and, if you would like to receive it, please contact us on our Discord channel.)
For those who did not read the White Paper or our presentation...:
   We provide you here the link to it.
If you intend to be one of our token holders...:
   We would be very grateful if you would join our Discord channel here.
And don't forget about...:
   Visit our website here, to see all the updated project information!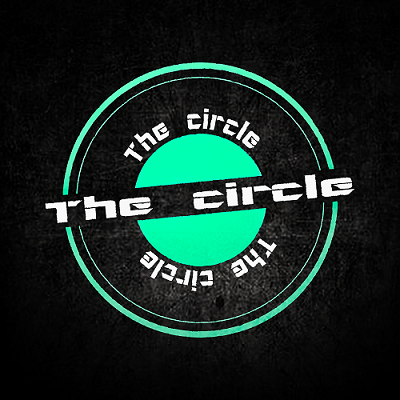 As some people doubted us not knowing our origin, and they clearly stated it, we will facilitate the link to an informal interview that they did to our CEO and also current CEO from The Talent Club, in case these people are interested in knowing more about him and our origins. You can read the interview here.