🎉The Block Party➡️June 20th-23rd⬅️ - RSVP Your Tickets! (+ Basic Schedule & Monster Raffle 4?!)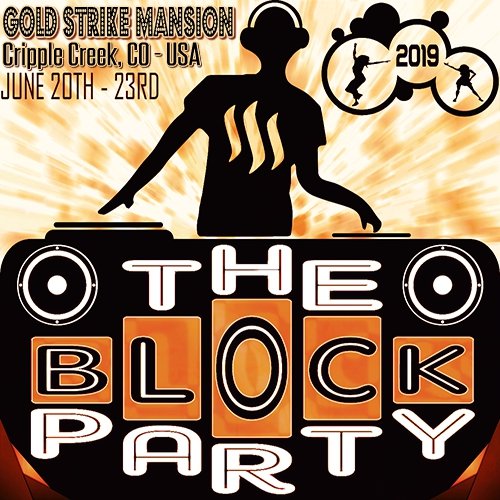 image by logo contest winner @edxserverus
Aside from having one of the most prominent members of the
@ssg-community
in our midst this coming summer, we will also be having the next
huge
precious metals raffle during The BLOCK Party! As final decisions are made for the new 2019 STEEM Silver Round, we gear up for a new Monster Raffle! In about two or three weeks, the official post will come out asking for donations to raise money and awareness for our favorite pirates and we will have that smartass
@enginewitty
, live and in person, with
@raybrockman
(check out his weekly raffles!), talking about the items up for grabs with the other emcees. We will be hoping to have a live stream going to keep everyone entertained with our 'OMG' faces and see all the reactions. Are you excited? Start going through your treasure mateys, and see what you are willing to part with!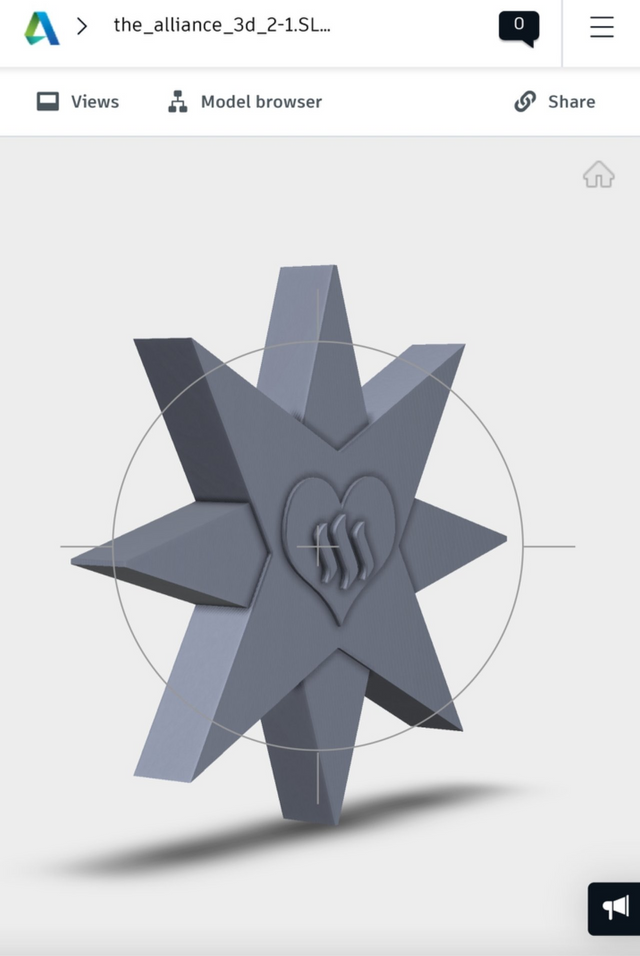 What in the world is this...
Loose Schedule
You may be asking yourselves, besides hanging out and 'partying' all weekend, what exactly will we be doing? Good question! We've been trying to decide the way things should go, giving ample time for people to just socialize and get to know each other on a more personal level. So, here's what we have (loosely) planned and, as you know, things don't always go how you want them to LOL!
Thursday
People will be coming in and we will have an informal meet and greet at the mansion for those with enough energy to attend. (Snacks may be provided if Witty doesn't eat them all.)
Friday
Breakfast! It's the most important meal of the day! (for those that are up that early - ha!)
Mid-morning we will have @mariannewest kick us off with the @freewritehouse. She is welcome to give a presentation on how they came to be, their goals, etc., and we are really looking forward to having a live #freewrite - with actual paper!
Lunch Time!
Words With Witty on @ramblingradio hosted by @shadowspub featuring a few live guests!
@steembasicincome's representative(s) will come forward and fill us in on their vision and (hopefully) we can get a live feed with @josephsavage.
@enginewitty will spill what #thealliance is, is about and their future plans.
Dinner and free time (Group activities are being looked at)!
Saturday
Sunday
Breakfast! It's the most important meal of the day! (for those that are up that early - ha!)
Farewells and adieus

Who All Is Coming?!?
Maybe you have been up in the air as to whether or not you want to attend our shindig. Maybe the timing was just bad and you already made plans that time of year. Maybe you would prefer to stay an online persona and you have an introvert personality. There are plenty of reasons why not to attend any of the events and/or meet-ups people have that are associated with
#steem
, however, there are people that bring the digital world to their physical interface and we here in the family setting of
#thealliance
,
LOVE THAT!
Here is a list of some of the people that will be staying at the house and a few attendees that will be coming out and 'partying' with us:
House Guests
Attendees
@rakkasan84 - Representative from the Military Veterans on Steem that have made homes on the chain (+1).
@byn - Long-time #freewrite participant and recently published a book - 365 Marks on the Wall.
@bigtom13 - Motorcycle rider and enthusiast that has embraced the chain with passion.
@josephsavage - Will be sending a representative for @steembasicincome to share their vision (+1).
A lot of people that have expressed interest and have time to get their tickets - we hope to see you there!
You Want To Join Us
As you can see, all the spots in the house are already taken! So, you need to come hang out with us! Any attendee will get a sweet goodie bag and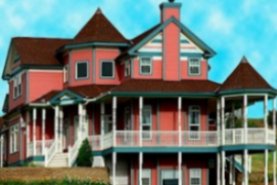 grace us with their presence as we listen to community leaders and have fun participating in various activities. The rest of the tickets will be $100 each and you will get a swag bag and be able to come out to party with us! Witty might even feed you a time or two LOL! This is the perfect option for those that want to drive an RV or even brave the hard mountain grounds at a campsite! Beer and wine will be on us Saturday night! Well, hopefully not
literally on us
, but you know what I mean. Plus, you get to partake in any of the fun stuffs (like touching faces) that we will do! Inside the bag from
@cmmerch
with this year's logo you will find:
Hoodie - This will have a sweet design by @sirlunchthehost encompassing all the community sponsors of the event with the logo on it!
Ball Cap - As many of #thealliance members like #haturday, we gonna throw in some hats!
T-Shirt - Our biggest sponsor, @adsactly, will put their logo on a t-shirt for all of us to sport around!
Water Bottle - @steembasicincome has refreshed the blockchain in a major way, seems fitting!
Notepads - From the @freewritehouse peoples to encourage us to write just a little bit more!
Deck of Cards - The @spl putting their brand on an actual deck of cards for everyone - sweeeeet!
Some other goodies that you'll just have to come and see for yourself!
How To Purchase Tickets
@enginewitty
will be taking payments for tickets in several ways. Contact him on Discord (same name) and tell him how you want to pay. You can use STEEM or SBD and send it right here through this blockchain. You can also use BTC, LTC, BCH or ZEC, just ask
@enginewitty
for an address. All cryptocurrency prices will be referred to from
CoinGecko
. He will also use PayPal as an option and there is always an alternative route if need be. Just talk to him, he's pretty easy going.😎
Sponsors & Guests
Obviously, things like this cost money, and as our personal budgets aren't the world's largest, witness
@enginewitty
(currently ranked
#89 on Steemian.info
and head of The Alliance), has been reaching out to people and communities to seek their support in making this happen. These are all communities he associates with on some level, helps to support in various forms or fashions and are -he feels- also heavily vested in the future of
STEEM
. This list is mostly complete now, and we still may have room for a few more. It is fantastic seeing
@blocktrades
put a stamp of approval on this! (sigh) As it stands, so far we have:
So Thankful
For all the people/organizations/communities that have agreed to help us out and give what they have been able to. It's going to be real fun, I promise! Even the time put in from
@carrieallen
(whom I hope decides to come) to the little votes and resteems from everyone out there.
EVERYTHING
matters in some form or fashion and will not be forgotten. So, thank you, and you, and you, and you, and you, and you, you, you ,you, and all of you too!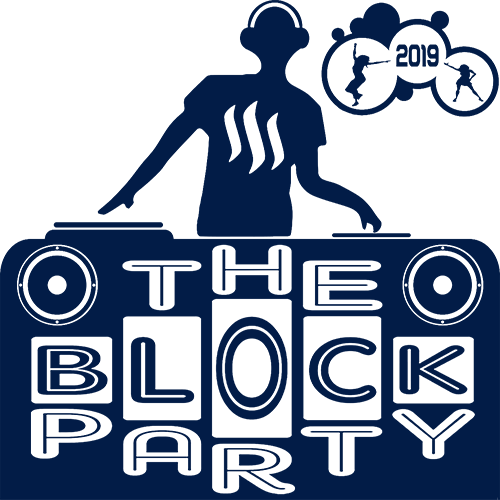 What About You???
There isn't much time left, but we would still be open to hosting a few other presentations and acts. Are you a community leader, musician, DJ or comedian? Want to represent your organization? Want to come show off your skills and be on the list of performers? Let us know! Maybe you would like to be a sponsor in some manner for the event? Let us know! Leave us a comment here or reach out to The Alliance! Please
join us in 'The Castle'
or simply send
@enginewitty
a message with your intentions! C'mon, 'hop' to it!
(inserts bad easter joke)
GET YOUR NAME ON THERE!
You will keep seeing this post as we will try to keep it fresh. Reserve your spot and come party with us my peoples!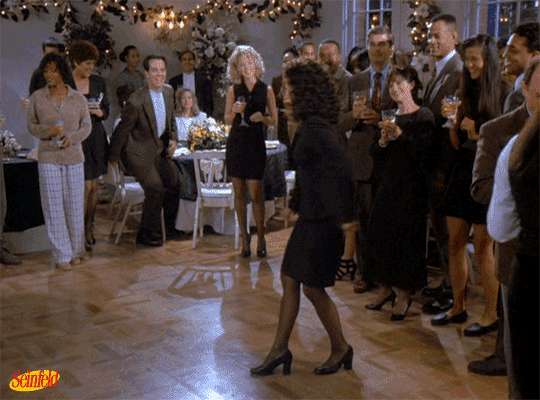 "A rising tide lifts all boats!
If one of us lifts up, we can all lift up!
We simply help each other. Like family."
~ @bluefinstudios ~
"Far from a circle, we are a unit."
~ @grow-pro ~


Want to join us? Please read this first.
Want to support the fam too?
Join #thealliance curation trail!
Delegate to and use our caring bot - @alliedforces!
10SP - 20SP - 50SP - 100SP - 250SP - 500SP - 1000SP - 5000SP