100 DAYS OF STEEM : Day 95 - The Diary Game - Leaderboard and Country Listings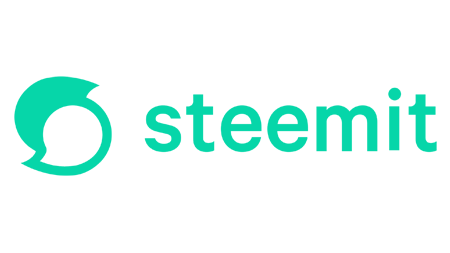 As we are racing towards the finish line we thought you might like an updated leaderboard for The Diary Game.
The first 35 places win a share of the 3000 STEEM prize pot.
And in preparation for Season 2 and the introduction of Country Teams we have also included the current list of players by country.
While it is totally optional to join a team for Season 2, there will be 2000 STEEM in prizes specifically for teams.
---
The Diary Game - Leaderboard


As new posts come in every day, the positions on the leaderboard are continually changing.
Today we have included the top 60 in order, instead of the usual top 50…
@vipnata @cmp2020 @rishabh99946 @anasuleidy @atyh @oppongk @openmindedtravel @randulakoralage @olesia @vict0r @daybook @ernaerningsih @anroja @genomil @auleo @theatrorve @alexmove @tocho2 @franyeligonzalez @hykwf678233 @ekatirina @yurilaya @lil4a @lavanyalakshman @blurrain @vickyli @mariela53 @helengutier2 @ir3k @liuzg @sumit10698 @sampraise @mikitaly @nishika @simonjay @yethui @sachin08 @zhanavic69 @p3d1 @sapwood @davidke20 @maksina @batishta @crissanch @rajan1995 @imagen @muzack1 @greatness96 @alexcarlos @ayushikumari @edlili24 @yanhan @stephenkendal @toufiq777 @lovelemon @dolphinscute @f21steem @ulialitva1991 @mllg @arpitgupta08
The prizes start at #35 and upwards. There are only 18 points between number 35 and number 60.
Every post and every point counts now. Make sure you read the recent Top Tips and the latest Update to maximize the points you earn.
---
The Diary Game - Country Lists


In preparation for Country based teams in Season 2 of The Diary Game we thought you would be interested to see all the people who have joined Season 1 listed by country.
Some countries have many more than the five people required for a team - there can be more than one team from each country.
Other countries haven't yet reached five - but you still have 3 weeks to recruit more people to Steem and to The Diary Game to make up a team.
You can start a Country Team with less than five people and add more when they appear. However once the team has five members no changes will be allowed.
---
BANGLADESH
@adritaa @apon6431 @arshed @eksuaeblabib @gazisahadat618 @jahid1971 @jakal12 @lipon @ospro @plash @sohanurrahman @sumon74 @toufiq777
BELARUS
@ak1o @astramar @ekatirina
CAMEROON
@mr-greens
CANADA
@offgridlife
CHILE
@biancaskarlet
CHINA
@ahua @annepink @atyh @bananaxx @bo022022 @cheva @choseal-leo @emmali @fantate @gloriajoy @hykwf678233 @icon123456 @jasminelisa @jingjing16 @junxianyang @liumei @liuzg @marygong77777 @mrspointm @pizzapai @sibehgeng @suguchu @tenki @vickyli @wilhb81 @winniex @xiaobao @xiongmaogege @yanhan @youandme @yubaibai @zengchihang
COLOMBIA
@franyeligonzalez @gaulatico @helengutier2 @josevas217 @lessariasaa @marpa @openmindedtravel @paohidalgo
FRANCE
@cyberrn
GHANA
@agodaniel32 @elyon @fortune182 @menak @nattybongo @oppongk
HONDURAS
@gduran
INDIA
@abhishek08 @akash314 @akkibadboy @alexcarlos @alokkumar121 @amandhakre @arbaz4455 @arpitgupta08 @ayushikumari @daisyphotography @lavanyalakshman @luckyali @mayankjadon @monz122 @nishika @omsingh11 @pathakayush @peerzadazeeshan @prakhar9675 @princekhakha @rajan1995 @rishabh99946 @ritz4 @sachin08 @sapwood @satyam996 @saurabh014 @slayerop @sneha5 @sportstranger @sumit10698 @sumit71428 @theshaki @thisisrishu
INDONESIA
@ana07 @anroja @arhaynez @arispranata5 @artha @aulia1993 @ayusartika @azissuloh @bawitok @block.token @elianaelisma @ernaerningsih @f21steem @hattaarshavin @lebah @lord-geraldi @mattmcguire @maulida @meideena @muftii @muzack1 @mypap @p3d1 @tailah.bayu @tiazakaria @wira8788 @zainalbakri
ITALY
@crisking @girolamomarotta @mikitaly @sardrt @stefano.massari @vipnata
JAPAN
@cryptokannon
KENYA
@murathe
LITHUANIA
@axeman
MALAYSIA
@blurrain @cherryng @davidke20 @dbfoodbank @good2believe @ladyyunajay @littlenewthings @lovelemon @philiprenelee @sarahraudhah @summer.qiann @tsuki0721
NETHERLANDS
@wakeupkitty
NEW ZEALAND
@kiwi-crypto
NIGERIA
@adesojisouljay @beckie96830 @dimsyto @greatness96 @hokulor @kebi4all @lebey1 @oluwoleolaide @praise-eu @princesstj @stephen96 @tolustx
NORWAY
@sxiii
OMAN
@nevlu123
PAKISTAN
@mdkhan07
PHILIPPINES
@egginc.org @shelouveloso
RUSSIA
@aivaryamal @bambuka @cryptohyper @dany2323 @daybook @denis-skripnik @elevlad @filinpaul @galca @knopka145 @maksina @mister-omortson @soroka @veta-less
SINGAPORE
@ace108 @auleo @xonho @yethui
SOUTH KOREA
@a359king @banabana @dorian-lee @feelsogood @jayplayco @newbijohn @noisysky
SPAIN
@alisawonder @prostosun
SRI LANKA
@goldcoin @randulakoralage
UGANDA
@mariez @wanasoloben @yohan2on
UK
@fleur @simonjay @stephenkendal
UKRAINE
@alexmove @batishta @blackbardak @coffeeinna @crypto4ell @ir3k @julia19 @juliavolkova @jurgan @lazorenkoalina @lil4a @olesia @paniokcana @plombir @snoozeslava @svetozarnaya @ulialitva1991 @vict0r @vikavi @vlad2004
USA
@cmp2020 @esouthern3 @jmor @rasmuffin @susanli3769 @yahialababidi
VENEZUELA
@adeljose @allbert @anasuleidy @androssgb @angelik-a @antoniarhuiz @arlettemsalase @belkisa758 @bettyacosta @betzaelcorvo @blanca56 @blessed-girl @charjaim @crissanch @daanielaa @edgargonzalez @edlili24 @elider11 @elisonr13 @francyrios75 @genomil @giocondina @imagen @jadnven @janettyanez @jorgegarces @lenonmc21 @leticiapereira @littlegremlin @luiyi-22 @mafalda2018 @manuelgil64 @mariela53 @mariita52 @marleyn @marybellrg @mllg @papatiburon @pauli0606 @piscis @pnessy @rosanita @rosz @rypo01 @sacra97 @sampraise @saracampero @soyunagalleta @suanky @sughey @theatrorve @tocho2 @yurilaya @zhanavic69
VIETNAM
@annnaa @bear1997 @chickengaming @dolphinscute @gamingdz @kennytu @lovegaming @nguyennham @trangpu
UNKNOWN
@amalinavia @art40ka @beautifulklare @bithreaded @conie @diabolika @funtraveller @marydavy @minimalart @nestorgarcia @owl7 @ramsesuchiha @sanyakale @sevaev
---
If you know anyone that is playing The Diary Game and has been missed off the list please comment below.
Also if you know the countries (publicly declared) of any of those in the Unknown category again comment below.
---
---
We have been really impressed by the growth of The Diary Game in certain countries - this has been led by a number of 'Super Recruiters'.
We will be featuring them all in a separate post shortly. But thank you to all of you!
Country Teams are an exciting development for Season 2 of The Diary Game
We really hope the Diary Game community will pick this up enthusiastically.
Thank you
The Steemit Team
---
---
Notes from the Community...


Music For Steem Week 4 - Voting Now Open


Voting is now open on the finalists of Week 4 of Music For Steem...
---
---
The rewards from this post go to support the work of @fundacorazon in Venezuela and @thegreens in Cameroon.
---
---