100 DAYS OF STEEM : Day 91 - A Roadmap With Three R's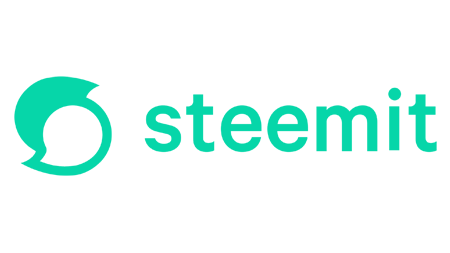 As we head towards the end of the 100 Days of Steem project we have begun to refocus our thoughts on the bigger picture.
The 100 Days project has allowed us to explore and test new ideas and structures that haven't been tried on Steem before.
The project has also provided a most valuable interface to interact with and get to know the community.
For the past 3 months we have been collecting, collating and synthesizing all this information and insight to help us build a framework for what comes next.
---
A Roadmap with Three R's


There is a common, and not unreasonable, expectation for organisations like Steemit to lay out future plans in the form of a Roadmap.
Indeed Steemit, Inc has produced a Roadmap in the past.
But Roadmaps can be difficult. So much can change that can affect even the best made plans - technology, the marketplace, the business environment, regulations, the economy… Predicting what is going to happen in the wider world for the next few years is fraught with difficulty.
It is certainly still on our agenda to produce another roadmap but before we move towards the specifics of targets and timescales we want to examine and confirm some of our core operating principles.
What is special for Steem, and what differentiates it from other blockchains, is that it is a social technology.
Steem is a blockchain to be used in a social setting with a community of real people around it.
The community has always been at the heart of Steem.
One of the most powerful outcomes of The 100 Days of Steem project, and in particular The Diary Game, has been the re-emergence of a strong, vibrant, multilingual community.
This new community is made up of real people with real lives and real passion for the world of Steem.
It is building, cherishing, nurturing and growing this community that we want to put at the heart of what comes next.
To achieve this we believe three key elements will be vital…
Recruitment
Retention
Reward
---
Recruitment


One of the things that has been demonstrated very clearly by The Diary Game is the power of incentivized recruitment by personal invitation.
We think this can be readily scaled up to become a core recruitment method to grow the Steem community.
A first test of this will be in Season 2 of The Diary Game.
---
Retention


Keeping people active on Steem has historically been difficult.
An expanding package of enhancements to the incentivized recruitment system, the development of communities, the introduction of team activities, the expansion of challenges and games, and a focused community curation program should go a long way to a much improved retention rate on the platform.
---
Rewards


Fairness of rewards distribution has always been an issue of contention on Steem.
The presence of certain routes to bypass the primary concept of Proof of Brain continues to be an irritant to much of the community.
Resolving this issue remains firmly on the agenda.
In the meantime the Community Curator project, alongside the games and challenges run by @steemitblog, will continue to strive to be exemplars of how Proof of Brain curation should be carried out.
---
---
There is still considerable work to be done in formulating the full Roadmap.
We thought it useful in the meantime to share our commitment to the three R's at the core of our future thinking.
Your thoughts and comments as ever are most welcome.
Thank you
The Steemit Team
---
---
Lucky 10s - Free $10 Votes!


Don't forget to join in with the Lucky 10s game.
So far 30 $10 upvotes have been shared between 25 people.
It is easy money! Just comment on Diary Games posts before @steemcurator01 arrives to vote and you could be selected to get a $10 upvote.
---
---
Notes from the Community...


Steemingcurators Showcase #22


The @steemingcurators has published their latest Showcase of some of the best content creators on Steem…
---
Gifs4Steem Contest


@stephenkendal has posted a reminder about his #gifs4steem contest with 35 SBD in prizes...
---
---
All the rewards from this post go to support the work of @fundacorazon in Venezuela and @thegreens in Cameroon.
---
---