WINNERS 🅼🆄🆂🅸🅲🅵🅾🆁🆂🆃🅴🅴🅼 WEEK 2 + @musicforsteem Account + WEEK 3 OPEN
Hi friends and fans!
The votes are counted, the winners are in! It was an incredible edition and we hope you liked it too! 24 musicians have shown us their talent and it was supersuper close this time. Thanks for all the people who have voted, the rewards we receive on the votes, will be sent to the corresponding artists!
This will be the last official post for MusicForSteem by @steemingcurators. As part of the branding and future plans, @musicforsteem will continue the contest from WEEK 3 (from now). All official posts will be made by @musicforsteem. Steemingcurators will continue with what it started and host contests, challenges, tutorials, and curate great content on Steemit.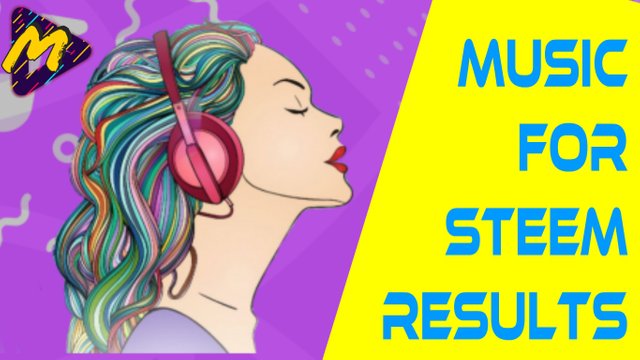 THE WINNERS ARE
1). @futuremind - Contemplative Dissociation
WINS:
20% upvote EXTRA from @steemcurator01
60% upvote EXTRA from @steemcurator02
5 STEEM @steemingcurators
Note from the Jury: The voting was a difficult one. We had to take away points if the song was NOT first published on Steemit, or if the tag #steemexclusive was used and it wasn't. Thanks for understanding!
If you have missed the other entries, here is a compilation of the best entries for WEEK 2
by
@juanmolina
We congratulate all the winners and thanks again. Remember, this is a STEEMIT contest and the song you make is for STEEMIT. (or at least you post it on Steemit first....) We also have now 5 jury members,from EACH continent 1! Whoohoo
Prizes will be sent soon! Author rewards from comment voting at the end of the week!
VALID SUBMISSIONS
In the same recording as you will present to us as your submission, you need to:
Say Music For Steem -(Musica Para Steem) WEEK (#) and your username. It is a LIVE music contest so it has to be a live recording.
Upload to Youtube or/and Dtube and post the video in your post
The post title is: MUSIC FOR STEEM WEEK #(number) - (@you Title of Song
Hashtags #musicforsteem #steemexclusive
Share on your social media and include #steemit #steem in your Tweet or social account (Not obligatory)
Share the social link in the comments on Steemit to get extra exposure (Not obligatory)
First on Steemit.com
WEEK 3 = OPEN