1000 DAYS OF STEEM : The Diary Game - Updates, Tips and Reminders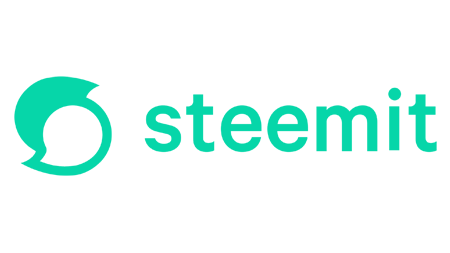 We have been busy, busy, busy the last few days curating Diary Game posts.
Hundreds of posts are being looked at every day by the Steemit curation team.
We wanted to make a quick post with a few reminders, tips and updates.
---
---
Follow The Rules !


At the start of Season 2 we were impressed how well people were following the rules of The Diary Game.
But as the season has progressed we are now seeing an increasing number of posts that are failing on one rule or another.
The most common mistakes are...
Here are the rules again for reference...
We strongly urge Team Leaders and Recruiters especially to check the posts of fellow team members and recruitees to ensure they are following the rules.
So far we have been quite lenient and still awarded points and votes for posts that haven't fully followed the rules.
However to make it fairer for those people who are following the rules we are now going to become harsher and stop giving any points or votes to those people who do not follow the rules - particularly those who repeatedly do so.
Checking posts that are not meeting the rules still wastes time for our curators so we are considering a system whereby once people have not met the rules three times then they would be dropped from our curation altogether.
We will be deciding on whether to implement this during the Mid-Season Break.
---
Follow The Guidelines !


While the Guidelines we have posted are optional, following them will improve your chance of getting more points and higher votes.
You will need to be reading all the @steemitblog posts to catch all the tips and guidelines but most can be found in these posts...
---
Some of the key ways you can optimize the rewards on your Diary Game posts include...
Make your posts interesting - include facts and details

Use images well - only use the best ones, make them large and clear, include captions saying what they are and where they were taken, and don't include more than eight

Layout your posts well, include paragraphs and white space, intersperse images and text, make the posts easy to read

Make your posts exclusive to Steem - don't duplicate them on other similar blockchains

Post using steemit.com
---
Again we strongly urge Team Leaders and Recruiters to check the posts of your team members and recruitees to make sure they are following the guidelines.
---
Steemcurator01's Curation Policy


We do get quite anxious that so many people 'demand' a visit from @steemcurator01 even when they have already been rewarded by one of the other steemcurator accounts.
@steemcurator01 aims to "top-up" the votes of the other steemcurator accounts where we consider a post deserves more than the smaller steemcurator accounts can give.
Sometimes when @steemcurator01 arrives we may consider the post has already been rewarded well enough by the other steemcurator accounts and so may not give any additional vote.
---
By extension @steemcurator01 also considers the total voting reward a post has already received from all curators.
If a post has already been well enough rewarded for the quality of the post, then @steemcurator01 may not give any additional vote.
This policy allows @steemcurator01 to share out its voting power as fairly as possible across all participants in the Diary Game.
---
We hope everyone is enjoying being part of the biggest event that has ever taken place on Steem.
We also hope people will follow the rules, take notice of the guidelines and have patience waiting for curation.
And please do remember there will be a Mid Season Break for The Diary Game between August 26th and August 31st. Diary posts from those dates will not be voted on by @steemcurator01.
Thank you,
The Steemit Team
---
---
PLEASE DO NOT PUT ANY DIARY GAME LINKS IN THE COMMENTS ON THIS POST.


THANK YOU
---
---
The rewards from this post go to support the work of @littledisciples in Venezuela.