1000 DAYS OF STEEM : The Diary Game - Mid Season Break - August 26th - August 31st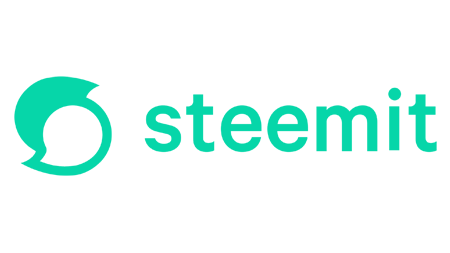 Thank you to everyone who gave feedback on our last post about Diary Game 'Rest Days'.
We have been considering the benefits and practicalities of the various options.
The best route we believe is to go for a 'Mid Season Break' just like on all the best TV series !
---
---
The Diary Game Mid Season Break - August 26th - August 31st


We had looked at the possibility of introducing regular single 'Rest Days' perhaps once a week or every 5 days.
But they are likely to cause confusion, and likely not be noticed by many people.
This would then lead to many more complaints about the posts being missed on those days.
Also, of course, the Rest Days would not be rest days for the curation team as we would still be full-on curating on those days.
Therefore we have decided to pick up on the idea from TV series like 'The Walking Dead' that have a mid season break between the first and second half of a series.
Our 'Mid Season Break' will though only be for 6 days - August 26th to August 31st.
You should make your last diary entry dated August 25th (although you can post that on August 26th if need be).
Then you can pause your diary posts until resuming on September 1st.
The second half of Season 2 of The Diary Game will then run from September 1st to September 25th.
The whole season will still be 50 days in total.
You can if you wish keep writing diary posts during the break but @steemcurator01 will not be voting on any diary posts dated August 26th to August 31st.
The other @steemcurator accounts can continue voting on any posts produced by Steemians in the area they cover.
In the meantime we will continue curating as fast as we can to catch up.
The key point is to keep posting.
If we miss posts that have passed the voting period we add the votes on to your next votable diary posts. If you stop posting you won't get those catch-up votes !
We would strongly advise everyone to make sure they post at least for the last day before the break - August 25th.
---
---
The Diary Game - Teams and Recruiters


One big thing that really disappoints us is when we see posts from members of teams with no votes and no comments.
For anyone in a team of 5 all their posts should have at least 4 votes and 4 comments.
We see people from teams complaining that they have not been visited by @steemcurator01 but if you cannot be bothered to vote and comment on each other in your team what should we think of that !
Please do support your fellow team members. Work together.
---
This also applies to Recruiters, even more so.
We see many posts from many new recruits with no votes or no comments.
If you have recruited someone to Steem and to the Diary Game we really do expect you to be supporting them, guiding them, commenting on their posts and voting for them. And checking they are following the rules - especially the 300 word minimum rule.
Remember the second R in the 3 R's - Retention.
Recruiters need to be doing their best to help retain their recruits.
Recruiting people just to get the points for the Diary Game Recruitment Prize is not the idea.
We want you to help keep your recruits on Steem.
If this persists we are considering amending the rules for the Recruitment contest to not count posts that have no votes or comments from the Recruiter.
---
---
Hopefully tomorrow we will get a chance to announce the next batch of Country Representatives.
We are still open to expressions of interest - but please do carefully check you meet the requirements first...
And finally one great big Diary Game tip - include details and photo captions - we will all be richer for it.
Thank you,
The Steemit Team
---
---
PLEASE DO NOT PUT ANY DIARY GAME LINKS IN THE COMMENTS ON THIS POST.


THANK YOU
---
---
The rewards from this post go to support the work of @littledisciples in Venezuela.