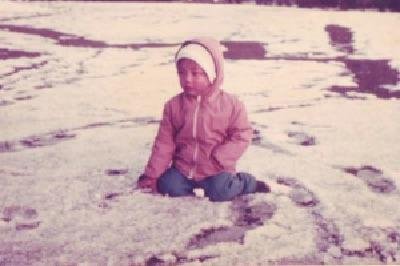 Over a week ago, I was invited by @wanderlass to join the #tenfactsonelie challenge. The idea is that you give ten facts and one lie about yourself, and then invite the readers to guess the lie. Whoever guesses correctly, gets a small prize. Well, now it's time to reveal the lie and announce the winner.
First I'll list all the facts and the lie with a short explanation of each one. Then I'll announce the winner.
The facts
I'm Thai but I've lived in Finland nearly 4 times longer than I've lived in Thailand.
True. I've lived in Thailand for around 4 years but have lived in Finland now for around 16.
I can speak two Filipino languages fluently.
True. I finished high school in Manila where they speak Tagalog and then for college moved to Cebu where they speak Cebuano.
English is the first language I learned to speak and I spoke it with a Scottish accent.
True. We moved to Scotland when I was a year old. My mother says that when I started speaking, I had a Scottish accent. That disappeared though by the time I was 5.
I graduated high school when I was 15 years old.
True. I began school in England where you start at 5 years old and are in school (I think) for 13 years. But we move to the Philippines and I transferred to a school where it's only 10 years (it's 11 years for most schools). So I ended up finishing earlier than I probably should have.
I have more than 25 first cousins.
True. My father is the eldest of 10 siblings so on that side of the family alone I have over 20 first cousins. And then there's another handful of first cousins on my mother's side. I think the actual total is 28.
I've lived in more than 15 different homes.
True. I've moved around a fair bit in my life. It's been close to 20 different homes in 10 different towns/cities in 5 different countries.
I'm allergic to shellfish (crab, lobster, prawn, etc).
Lie. I've never had any food allergies. However, I have developed an allergy to pollen these last few years living in Finland. The last several springs have not been much fun.
I was once 1st runner up in a bodybuilding contest.
True. I was real skinny when I was young so I went to the gym to try and gain weight. I didn't gain a huge amount of muscle but I had very little body fat so my muscles were well defined. My trainer convinced me to join the gym's bodybuilding contest for fun. That was more than 25 years ago. My body looks a bit different now. 😉
I once starred in a children's musical play.
True. It was an English pantomime and the title was "Flibberty and the Penguin." I was Flibberty. I had to do a bit of acting, a bit of singing and a bit of interacting with the kids in the audience. It was a fun experience.
I'm a certified PADI Open Water diver but I can't really swim.
True. There are quite a few important things you need to know to become a scuba diver. But the actual diving itself is actually easy. You wear a buoyancy control device (BCD) which is basically an inflatable vest connected to your air tank. You can control the amount of air in the vest which then controls whether you sink or float. There's no need to actually know how to swim. It's still probably a good idea to know how to swim though. 🙂
Prior to the #sevendaybeerchallenge, which I completed a few days ago, I had never before consumed any kind of alcohol seven days in a row.
True. I rarely drink any alcohol nowadays but I did drink when I was younger. However, I'd usually drink enough (get drunk) so that the next day I'd have little interest in drinking again (hangover).
The winner
So the winner, for correctly guessing that I'm not actually allergic to shellfish, is:

@fourfourfun
Congratulations!
The winner was to get 0.5SBD and up to two runners up would've gotten 0.25SBD each. But since no one else guessed correctly, I might as well give the whole 1SBD to our lone winner.
A big thanks to everyone who played!