Steemvotes.io - New Feature Announcement
Hi guys. I would like to announce a new feature on steemvotes.io - again.
The platform got more users than I expected in just a few weeks and thus I decided to keep adding cool features and grow steemvotes.io further.
If you visit your dashboard today, you'll see that new area in the lower right of your screen, which says "Send your upvote credits". With this field you can send your credits to other users on steemvotes.io.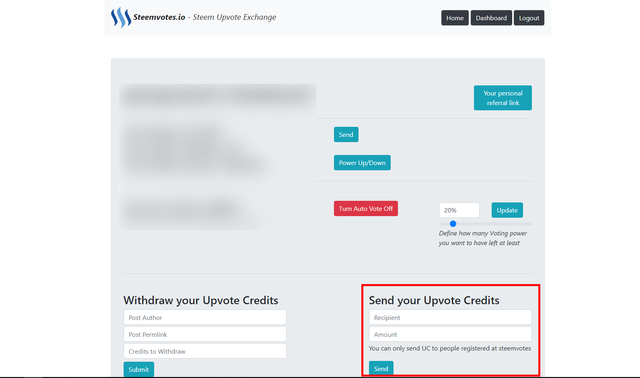 This feature is the first step towards a full-scale trading platform where users can buy and sell upvotes credits. But it also has some cool advantages right now! For example one could have multiple "farming accounts" which only earn credits and then spend them with their main account. Or you can trade you credits via private channels, etc, etc...
I really hope you like this new feature :)