Human Beehive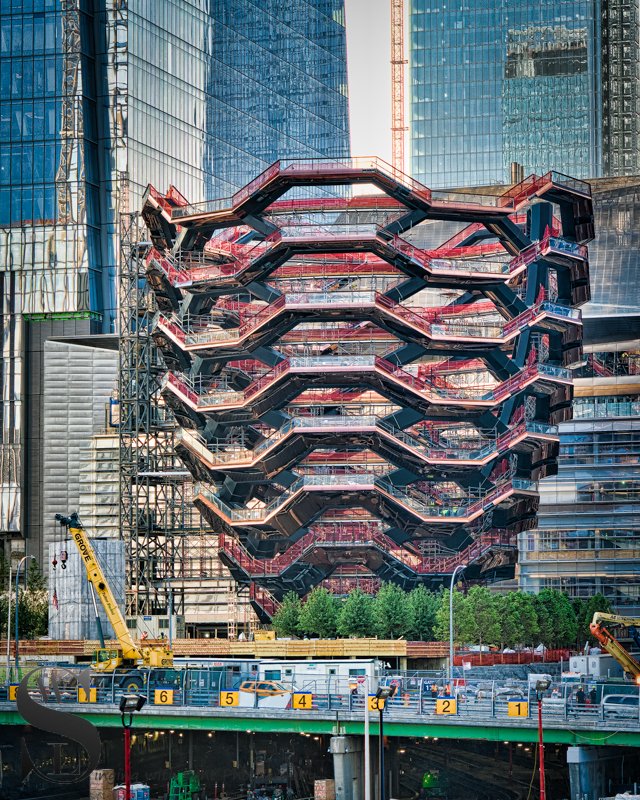 Sony A7iii 98mm F8 1/60 ISO 100
Click here to view larger



Today I thought I would share with you this cool feature in the New Hudson yards area, to me, it looks like a huge beehive and when I looked it up online that's what it is called by some the Human beehive of stairs and it cost around 150 Million to be built.
it was designed by British designer Thomas Heatherwick.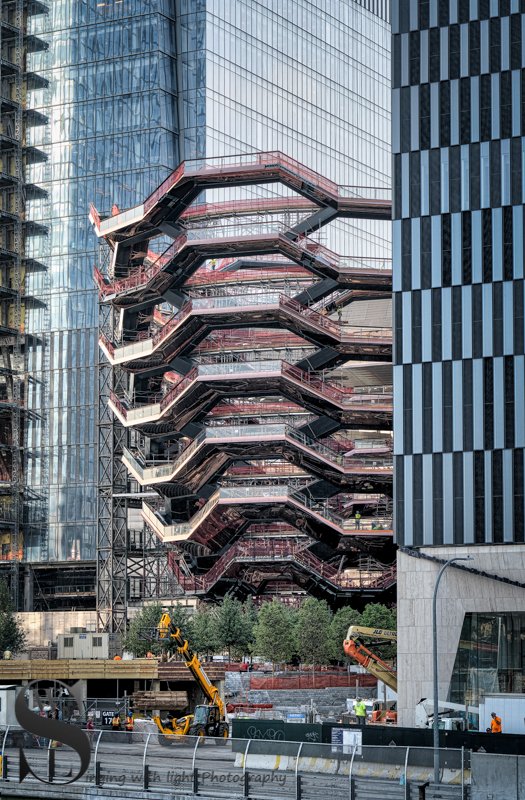 Sony A7iii 85mm F8 1/60 ISO 125
Click here to view larger



Here is a shot of it from another angle, it is part of what will be a park area and is a set of multiple stairs climbing up. In total there are 154 Staircases and 80 landings.
From what I understand it is near completion and I for sure will be going to check it out when it is open to the public in 2019
What do you think of it,? if you were visiting NYC would you go and climb the stairs?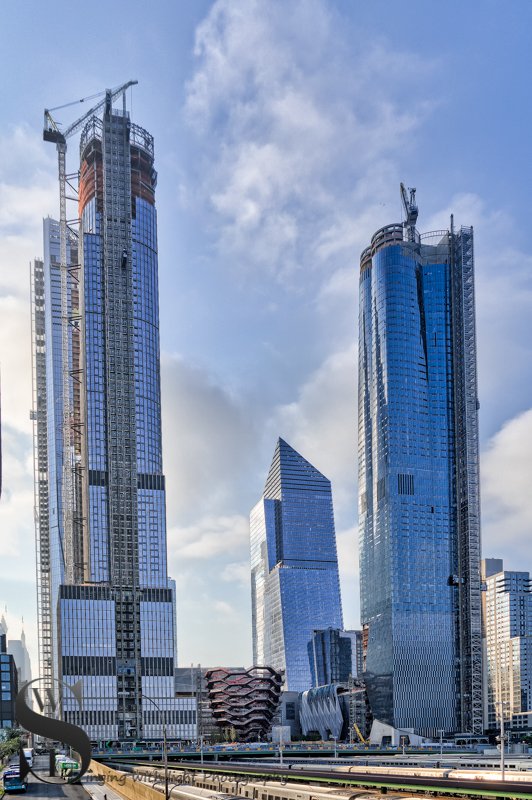 Sony A7iii 24mm F8 1/200 ISO 100
Click here to view larger



And a final shot to give it a sense of scale against the new Hiighrises in Hudson yards.
---
Unless stated otherwise all photos used in my posts are taken and owned by myself, if you wish to use any of my images please contact me.







steemusa is a growing Community for and supporting those from of in the United States,check out the latest post or join us on Discord
If your interested in thealliance Check out the latest posts




!steemitworldmap 40.754337 lat -4.0062972 long Hudson Rail yards NYC d3scr