Is LOVE more powerful than EVIL?
You already know that we live in New Zealand, where we had a vivid demonstration of evil in action just three days ago in Christchurch. You might not know that we live right across the road from the mosque in Wellington (the capital city).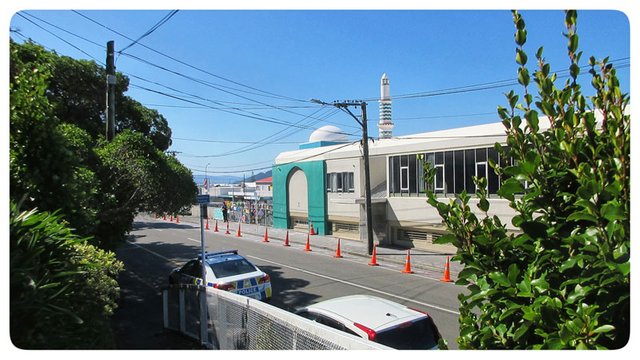 We may never know the whole truth about what happened last Friday. You will all have heard the official story, though it seems that is not the truth, the whole truth and nothing but the truth. Maybe the person supposedly responsible really was, or maybe he was a patsy for other agencies. Maybe it was a false flag and nobody died. Those who have scrutinised the video say that, at the very least, that is a fake. Or maybe only the video is a fake and there really were deaths and injuries.
I don't know and I don't need to know. Whatever the specifics were, whatever the reasons for it, it's clear the intent was an evil one.
But the response has blown me away, and THAT is what this post is about. I was away all weekend so didn't witness the mayhem in our street - the road closed off, police with pistols or assault rifles and dogs, the continual stream of people bringing flowers, songs, and messages of love and support.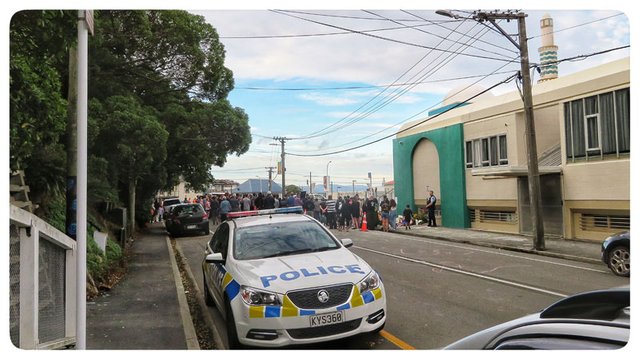 I did get a few glimpses of social media over the weekend, full of outrage, grief and horror, and messages of support for those affected. NZ has raised in excess of $5 million for the families of those affected.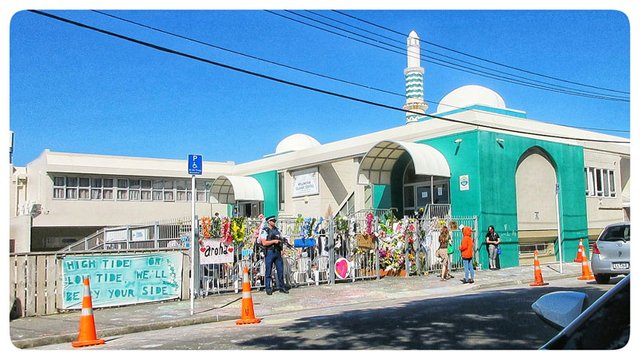 Then, when I came home to Wellington last night, as we came through the city, we saw the thousands of people who had been to a vigil at the Basin Reserve.
But it really struck me when I went out to teach my arthritis class this morning. The road and footpath are covered with chalked messages of love and support.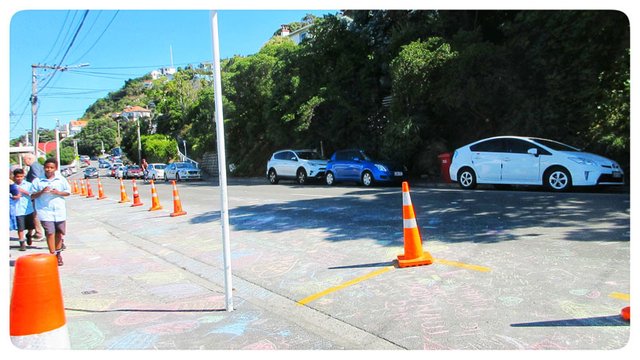 The steps leading up to the mosque were covered with flowers. As I walked to my class, I passed an old man carrying a bunch of flowers, and a woman with a child carrying some gerberas.
Within the gates of their grounds were chairs, with people sitting silently, just there to show their support and solidarity. (This next photo was taken later in the day, and only a few of the chairs were taken, but there were times during the day when the compound was crowded with people.)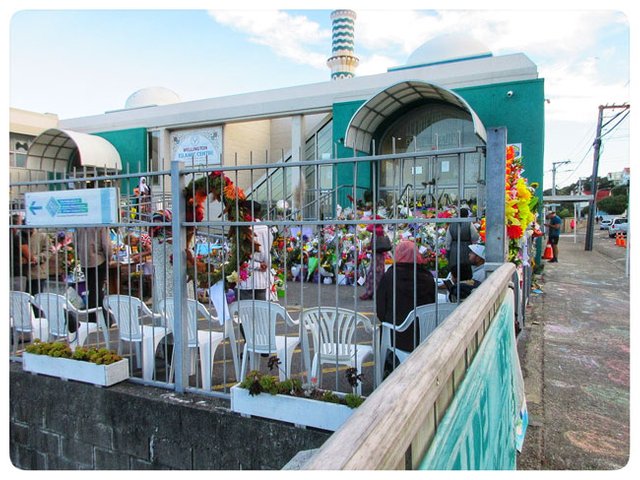 But the most striking thing was the palpable feeling of grief and love in front of the building. It was as much as I could do to keep walking, get to my class and do what I had to do, and not collapse in a sobbing heap.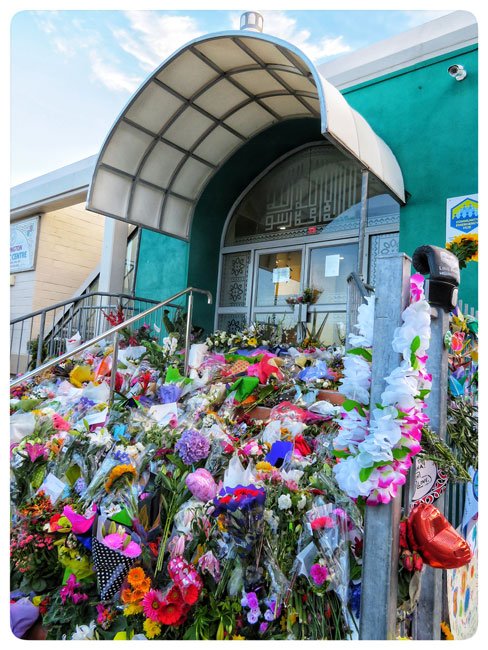 Even though it's now three days later, they kept coming all day. Late in the afternoon, I heard singing, and went out to look. A group of Pacific Island teenage boys had stopped by on their way home from school, to sing from the heart.
When we went out this evening to walk, there were many collages from school classes.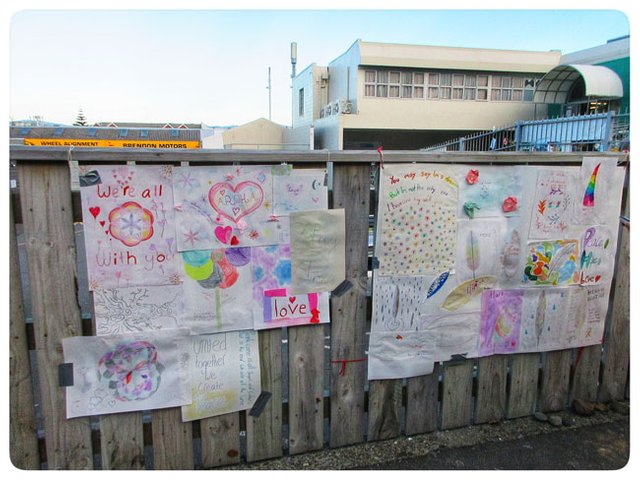 I have to believe that love is stronger than hate; that connection is stronger than evil; that grief shared is more healing; that every act of terrorism is met with an greater desire for peace.
I need to trust that in the end, the hearts of mankind have a greater capacity for love and connection than for hate and evil. That one day, love will prevail.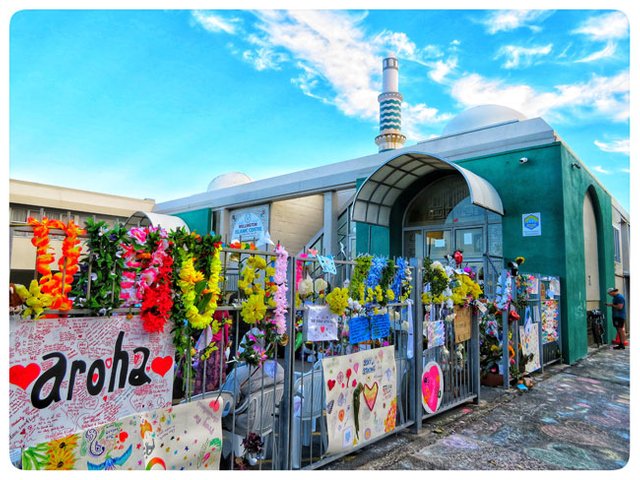 To you, my brothers and sisters of Steemit, to my fellow kiwis of all ethnicities and creeds, to everyone who has suffered anywhere in the world - I am you and you are me.
We are one. Love, Aroha, Namaste, Peace. xx
Photos taken outside our home, by myself and @frot
Follow me for more health, nutrition, food, lifestyle and recipe posts. Archives of my posts from 2016 to 2108:
• Recipes, Nutrition, Health & Lifestyle
• Music, Fiction, Poems, Other entertainment
• Thoughts about life, and life in New Zealand