🃏PICK YOUR CARDS🎴Total Lunar Eclipse 11° Leo♌!🔮Free Life & Love Oracle Reading💘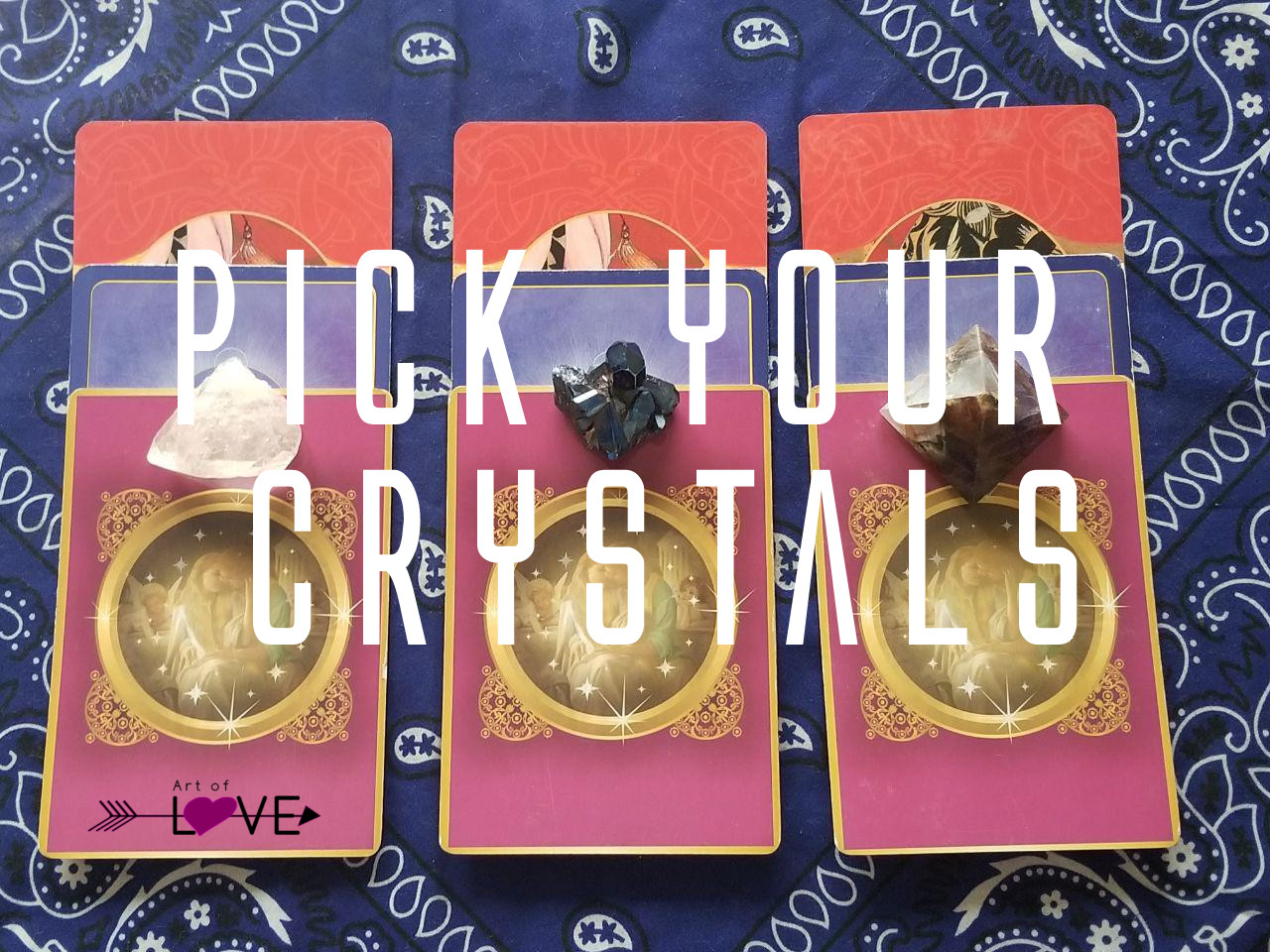 Happy Tarot Tuesday!🔮(Week of January 30, 2018)
I'm baaaaack with a ''Pick Your Own Cards' Life and Love Spread for the Total Lunar Eclipse at 11° Leo♌ energies!
I recorded info about this moon and the Chandra Symbol from the recent new moon at 26° Capricorn♑, which holds especial relevance to how the eclipse manifests.
WATCH THE CHANDRA SYMBOL READING ABOUT THE MOON ON DTUBE
WATCH THE PICK YOUR CARDS VIDEO READING!

Life and Love Spread
I have chosen to focus on 3 core aspects for this general eclipse reading.

I used:
Carolyn Myss' Archetypes
John Holland's Psychic Tarot Oracle Deck
Doreen Virtue's Romance Angels Oracle Deck
---
YOU MAY BE INTERESTED IN MY POST:
Self-Responsibility vs. Law of Attraction 'Hocus Pocus' [Rant on astrology, quantum physics, & business practices]
---
Three Choices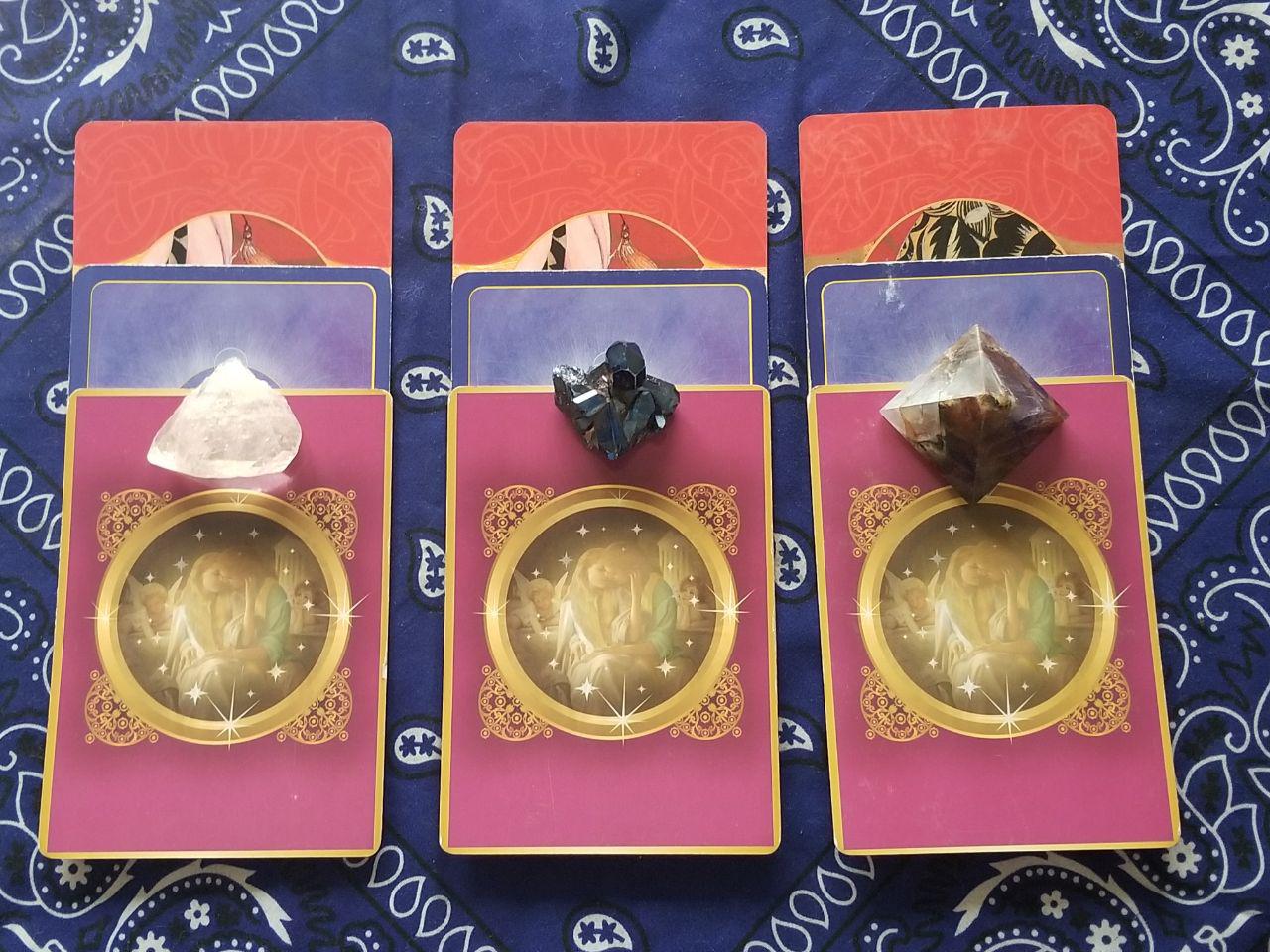 These are the three choices I have laid out.
Each choice is also connected to a crystal gemstone, each of which also contain various energies that may assist you and also protect your life path.
Perhaps one of these three choices has jumped at you. If not, that is okay, just concentrate on the cards and perhaps the brief descriptions of the crystals that are in the photograph.
From Left to Right, the choices and a brief description:
Danburite Point - pure heart vibration, higher intellect and conscious connection to Angelic realms
Indigo Aura Quartz - permanence between heaven and earth as one, energize and awaken the chakras
Amethyst Pyramid - divine protection, transmutation of negativity into pure love.
---
Which of the three choices jumped out for you?
Your cards are here for you to see now...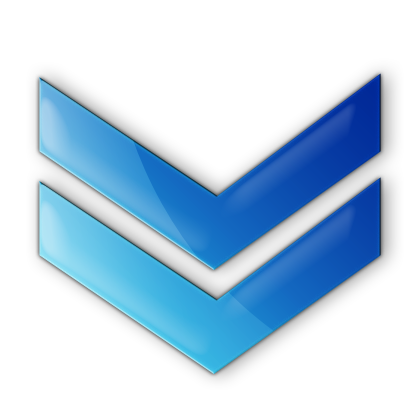 ---
###LISTEN TO THE READING ON DSOUND, HERE!
---
1. Danburite Point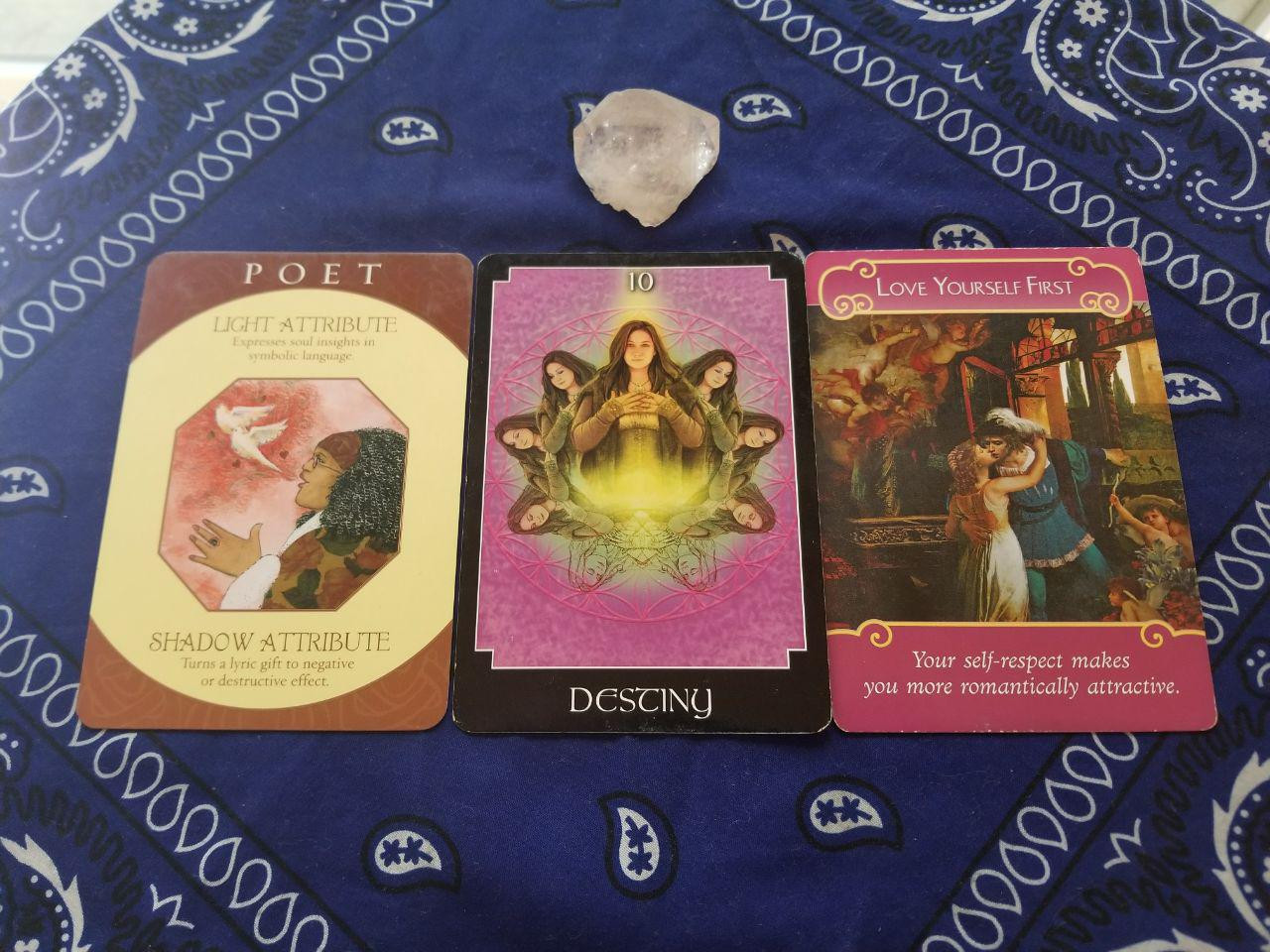 A closeup of the Archetype Card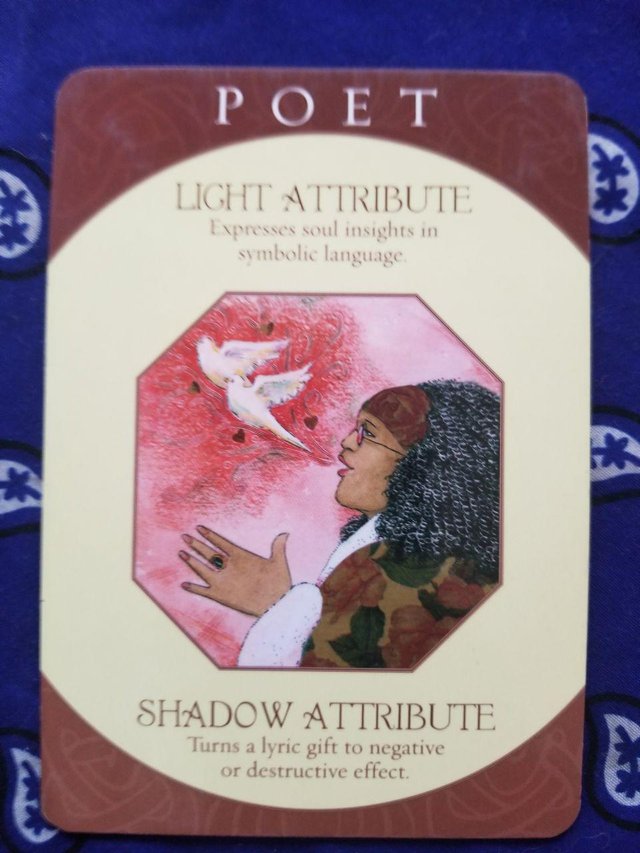 2. Indigo Aura Quartz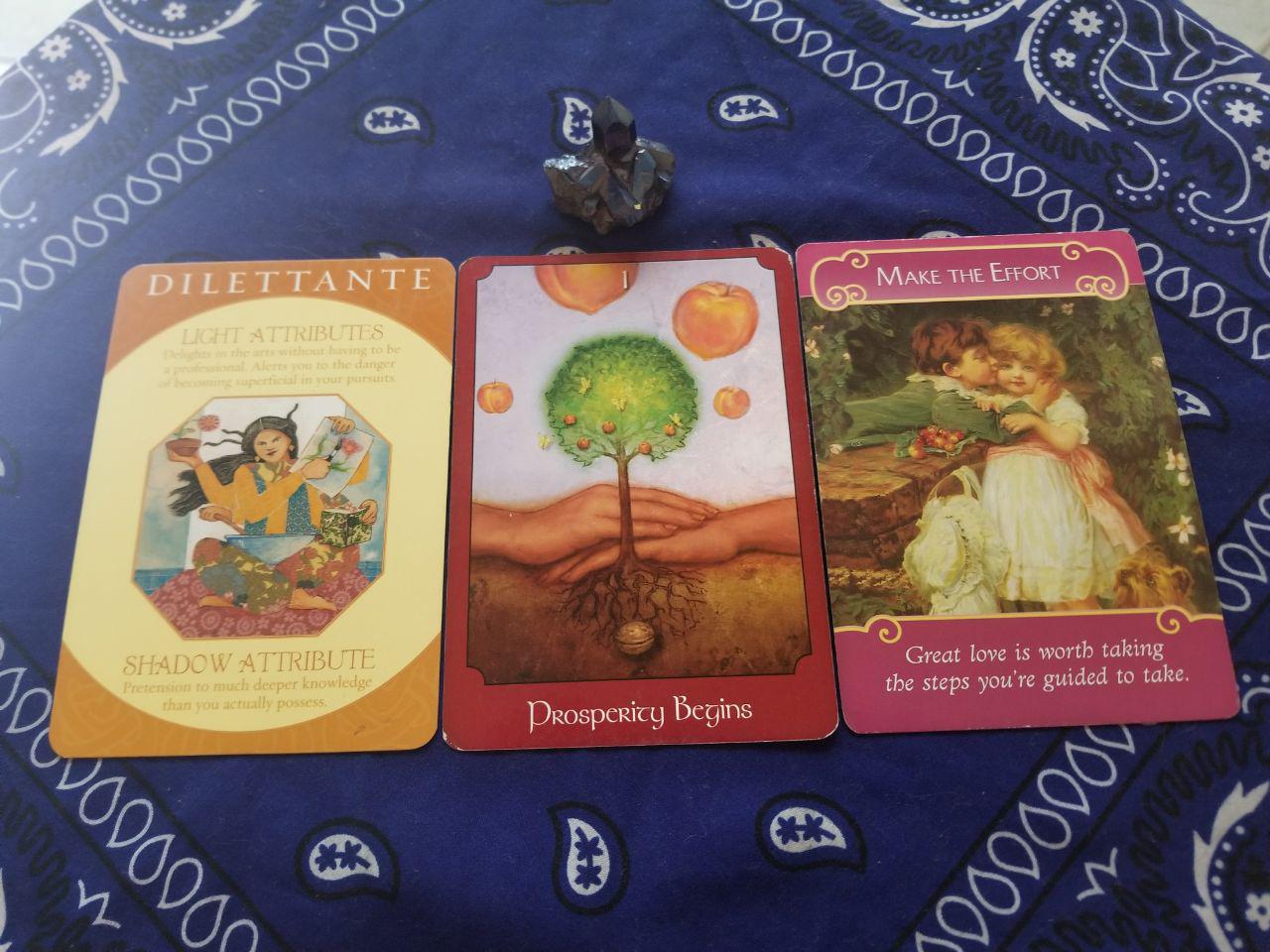 A closeup of the Archetype Card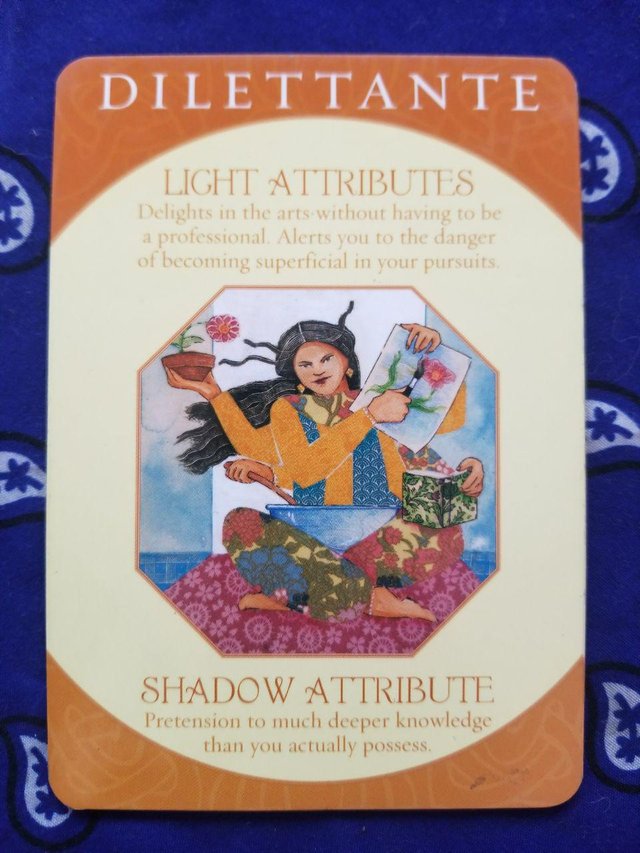 3. Amethyst Pyramid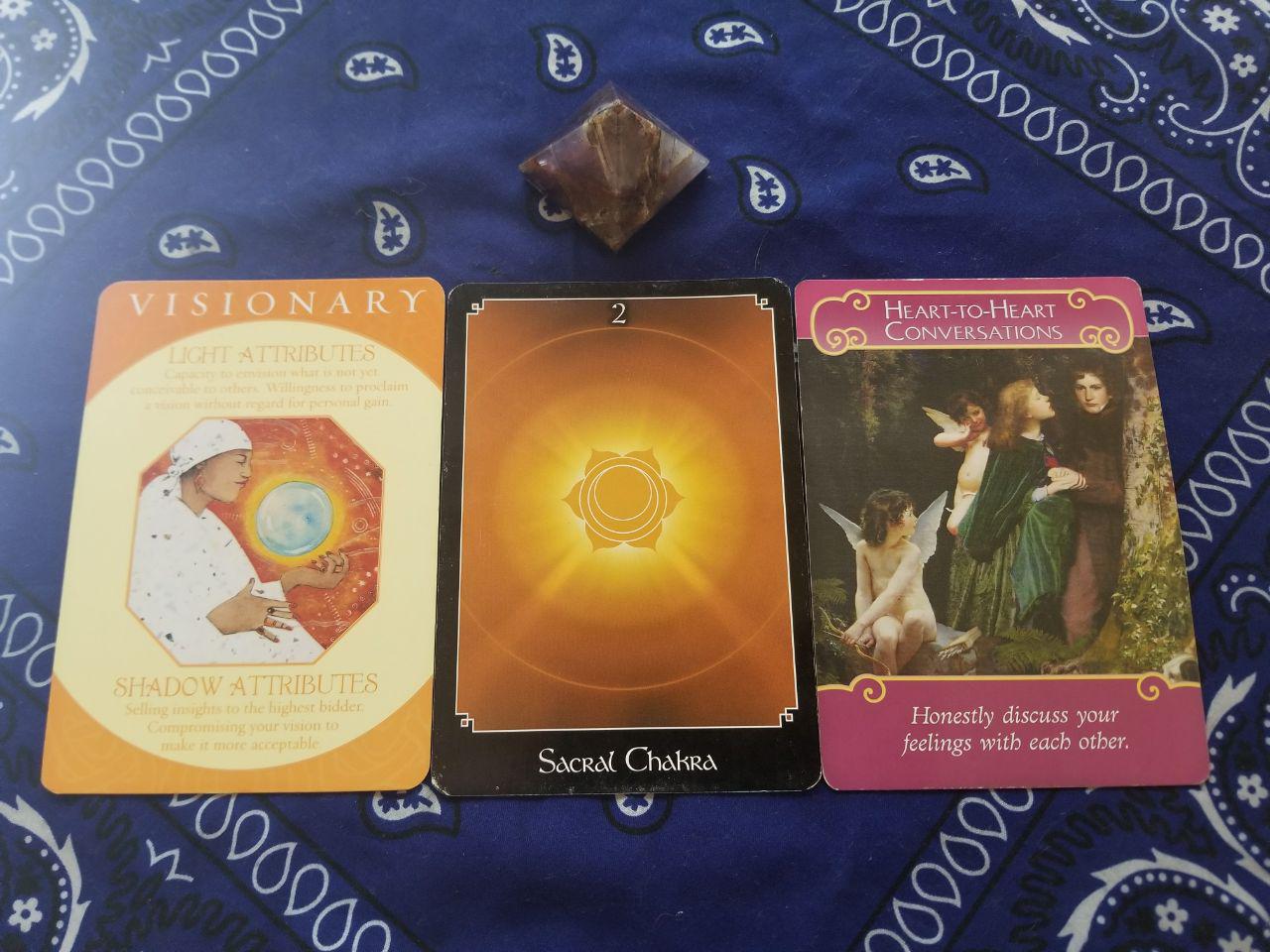 A closeup of the Archetype Card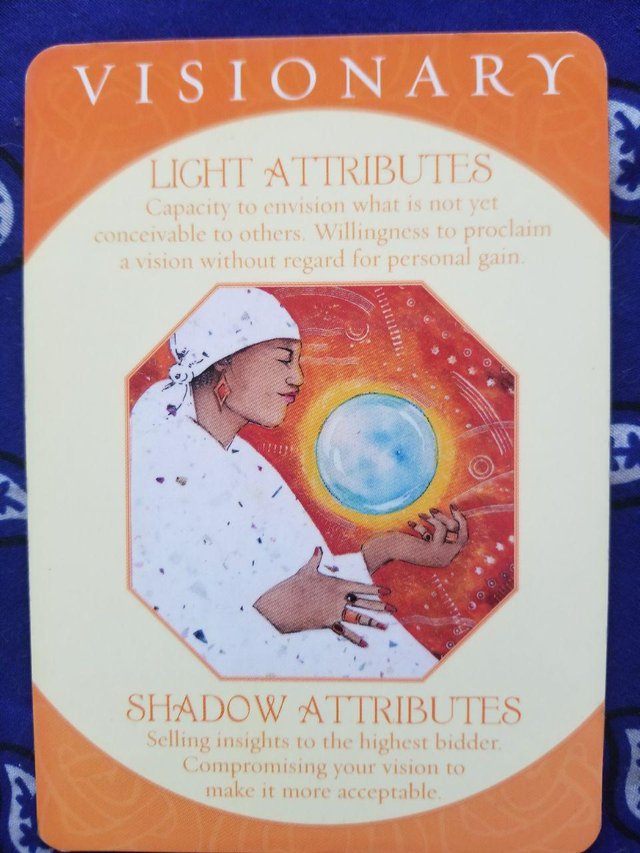 Chandra Symbols
I reference these often, as I've for them to hold significance.
I read the symbol of CAPRICORN 26 on this video and have typed it out for anyone who may not be able to view dtube yet.
These excerpts come directly from "Inside Degrees - Developing Your Soul Biography Using the Chandra Symbols," by *Ellias Lonsdale.
CAPRICORN 26
A solitary grave in the midst of a cornfield.
When you die and then come to life again in your next earthly lifetime, the one who died before and the one who lives now are brothers. The brother here now cannot forget the brother who died. Your heart is heavy with the karmic stories of your last previous lifetime. To actually enter upon this lifetime now takes forever. The past, what was suffered and lost, is what speaks inside. And in order to move through this extended interlude, you are going to need to return to the past places and see them again. Otherwise nothing goes right. Sometimes you have to go way back to get on with anything. And sometimes the truth is bleak, painful, tragic, and worth pursuing.
The Capricorn 26° energy is what was over the new moon on January 16, which is directly connected to how the eclipse at Leo 11° will show itself.
LEO 11
A boy removing a thorn from his foot.
The fatal flaw. Knowing with excruciating clarity that you are bearing a character flaw that goes against everything you seek and hunger for. The flaw is that you do not stand firm and back your self up in your own truth. Instead, you pretend that you are a more superficial or easygoing prototype. But you do not get away with it internally. A dark dispute develops inside, subtly poisoning the atmosphere. And somehow, slowly and gradually, despite yourself, you are being hurtled toward an abyss that you cannot avoid--to cross over the abyss, to uproot physically, energetically, and emotionally your claim against yourself, your self-negation. And when this happens, a sober clarity of self-affirmative strength comes right in and proves to be a gift for all your world, worth every ounce of arduous effort to attain.

Community of souls, sharing in truth
I wanted to shout out my good friend @esaia.mystic for helping create the #womenspeakout prompt. I feel like it's a wonderful time to find community with others who are speaking out about the things that we are facing, which may be especially tumultuous at this time.
There is community coming together around many sensitive topics and I invite you to check out this hashtag, as well as my friend @esaia.mystic's blog.
Did it resonate?
What did you think of the reading?
Did anything resonate with you at this time?
If you have any questions, or if you would like a private reading done with your energy only, please reach out to me directly on discord (@intuitivejakob#7088). And if you're new to steemit, please join us at the Minnow Support Project!
💘,
Intuitive Jakob
---
YOU MAY BE INTERESTED IN MY POST:
🕉🐘☸🌟Ganesha: Supreme Lord of New Beginnings and Remover of Obstacles (Divinity Week) #unity
YOU MAY BE INTERESTED IN MY POST:
DIY Salt and Oil Bath Scrub (Mind/Body/Spirit Healing & Cancer Recovery Tip)
---

GIF by @malos10