Thirty-six hours until six dogs leave on transport! This will be our last trip of the year, since driving in New England snow isn't our strong suit. We may be able to sneak one or two onto a commercial transport next month, but as far as load 'em up and go, this one will do it for us until 2019.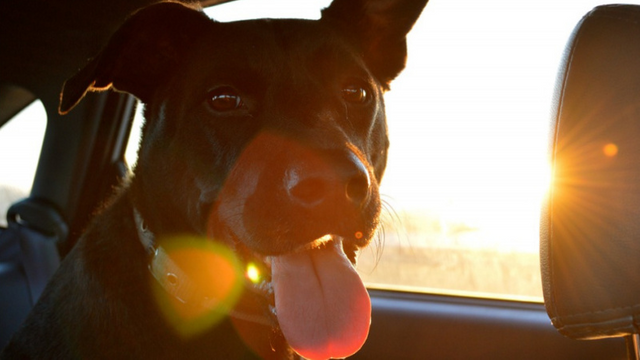 source
The six dogs going are Barkley, E.J., Ziggy, Dusty, Henry, and Gretyl. We owe a debt of thanks to our Steem family for coming together in a huge way to make this transport happen. Those finding our blog for the first time may not be aware of the "third world" environment of Central Appalachia, or how difficult it is to get community involvement or even outside help from major humane agencies. We hope that we will be able to launch a foundation on Steem for spay and neuter projects that will end the need for transport altogether. Until then, we'll save as many as we can.
Read more about difficulties for animals in Central Appalachia
@Fundition was key in helping us reach this goal, directly and indirectly. The updates we shared of the dogs helped get them placed in Northern rescues, and the original project post inspired a major donation from someone who adopted one of our dogs through our Vermont rescue partner last year. Most importantly, though, @noblewitness stepped up in a huge way to make sure we got a van rented and hotel rooms books for the two days it will take us to drive back home. More about that in a moment. Right now, we at TARC simply can't thank @anarcho-andrei and @sircork enough for the Hail Mary they pulled to make this happen. So few people would have gone to such lengths to help in a situation like this, but they did, and the impact of their generosity will be felt for a long, long time.
Saturday afternoon on October 20th, we'll leave for Salem, New Hampshire. This is a thirteen-hour drive, but with dogs on board and at least two stops for fuel, it'll take a bit longer. We intend to deliver in Salem at ten a.m. Sunday morning, then shoot up to White River Junction, VT, for our second drop-off point. From there, our exhausted drivers will head down to Brattleboro and rest for at least twelve hours. This will be mandatory by that time. Transporting live animals correctly is a grueling experience. Some people can recover quickly, but TARC's Director battles autoimmune disease and can no longer do the marathon drives of years past. The return trip home is split into two segments, with a Monday night stop-over south of New York and then a straight shot home on Tuesday.
We'll be posting as we go, hopefully. Lots of photos and updates! Most importantly of all, these are six dogs who never have to worry about landing in a kill shelter again. Maybe one day soon, with the help of our Steem family, we can launch such effective spay/neuter campaigns in Central Appalachia that the same can be said for our own dogs right here at home.
THANK YOU, STEEM!