As you may have seen in my previous two articles from my trip to Valais wood is very much a part of the culture in Switzerland.
The Old Dog: Starts His Vacation
The Old Dog: Continues His Vacation....Zermatt!
The people here heat with it, cook with it, decorate with it and of course build with it. All of this is done in a  sustainable way by harvesting the forest rather than clear cutting it!
Let's Take a Look at Wood as a Decorative And Architectural Element!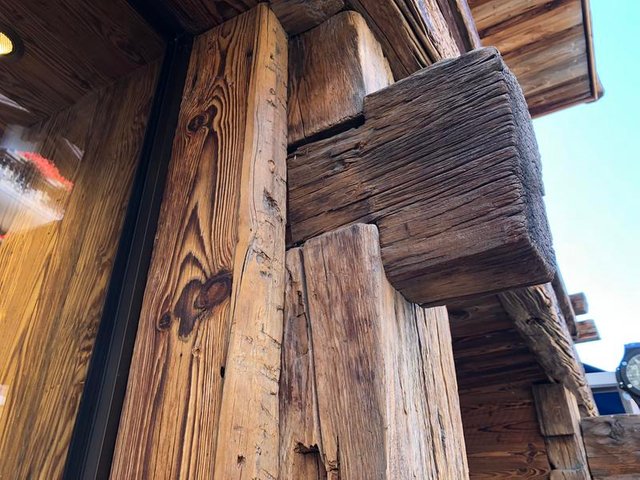 Please notice how a simple joint turns into an architectural feature. By allowing the wood to weather it takes on great character and beauty!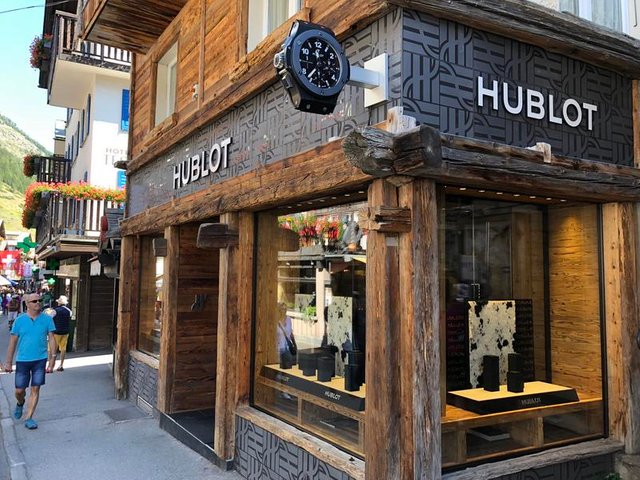 Here is another shop in Zermatt that fits in well with the the 15th century homes that I featured in my two previous articles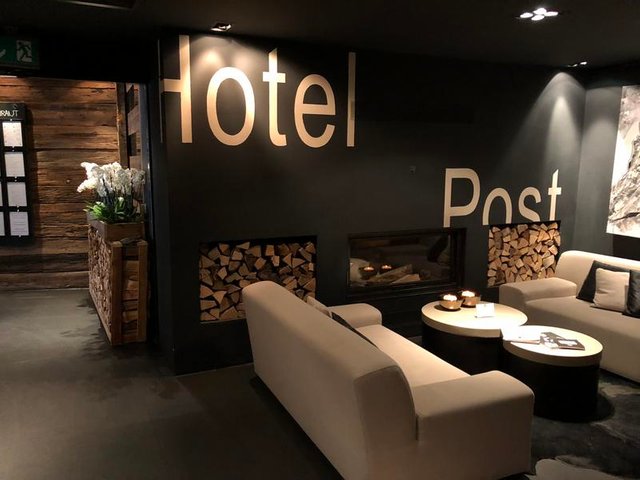 This pub/hotel in Zermatt featured wood both in its practical sense as a fuel and as a design feature throughout!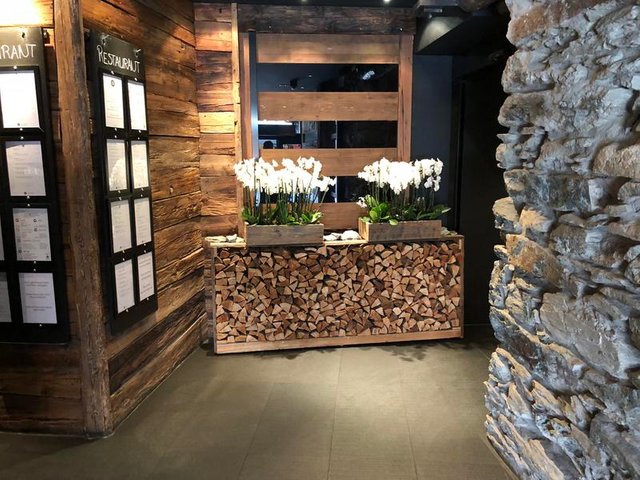 Here the stacked wood in the same location creates a utilitarian counter to display flowers, menus and the like.
The stone wall on the right completes the look and ties in the natural building elements of the area.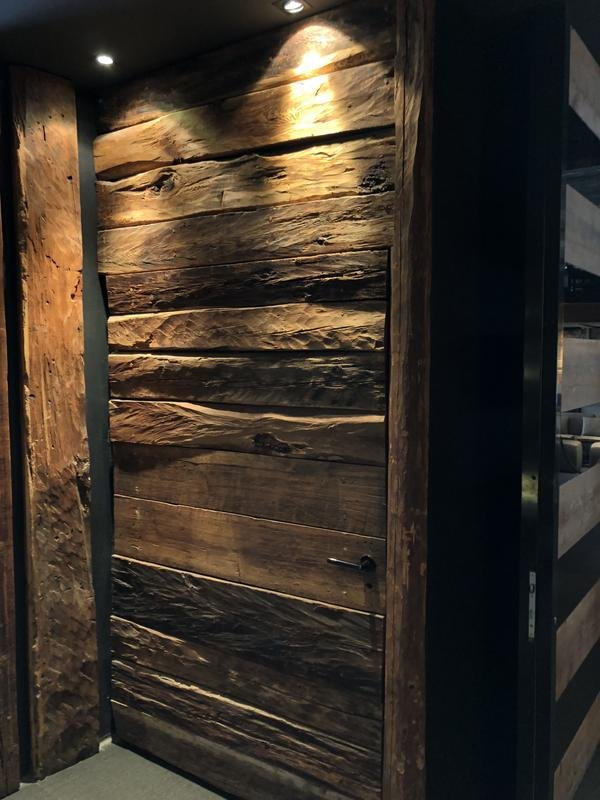 I found this ruggedly handsome door on the upper floor of the same premises. It lead to another dining area.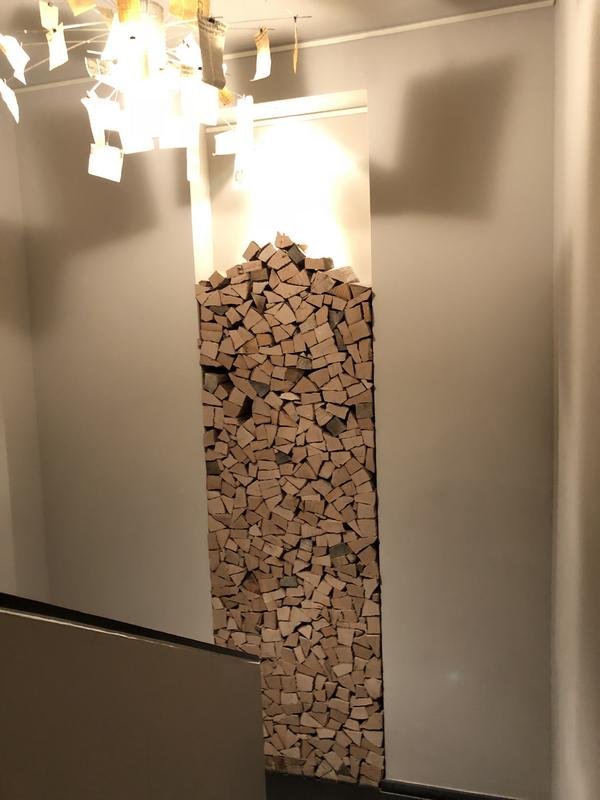 Here you can see how an indentation in the wall of the stair landing is decorated with stacked firewood!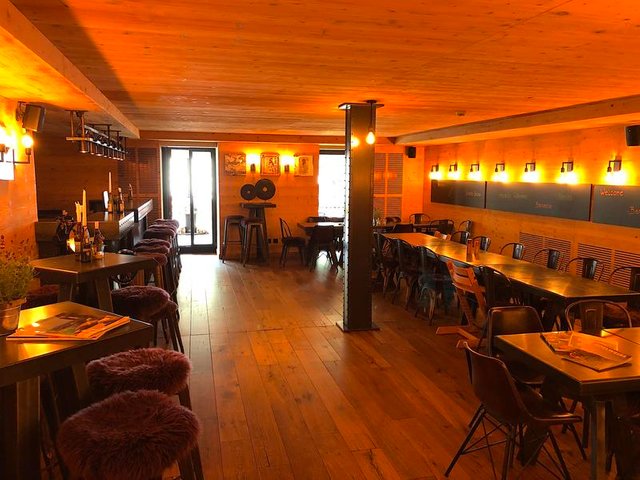 The warmth of the wood in this large dining area draws you into the cozy atmosphere.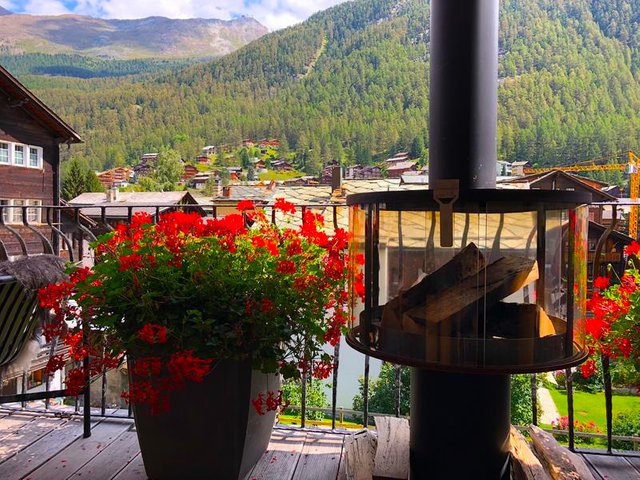 Of course the terrace just outside the dining area features a wood stove to warm you as you enjoy a cool evening!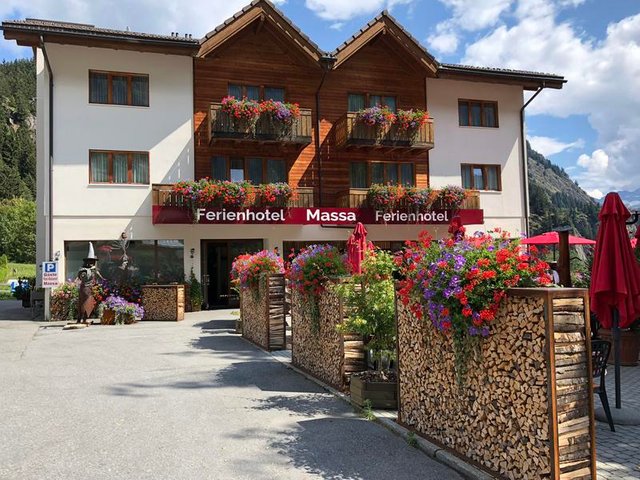 And one last look at the the stacked wood dividing barriers in Blatten! Stunning simplistic beauty!
Thanks for allowing me share with you some of the wonderful ways that wood is used in this part of the world!
Until next time, 
@kus-knee (The Old Dog)