I've been a homesteader for pretty much my entire life, but never knew it until I joined Homesteaders CoOp. My parents and my aunts and uncles were homesteaders too, and I just thought sustainable living was what everyone did.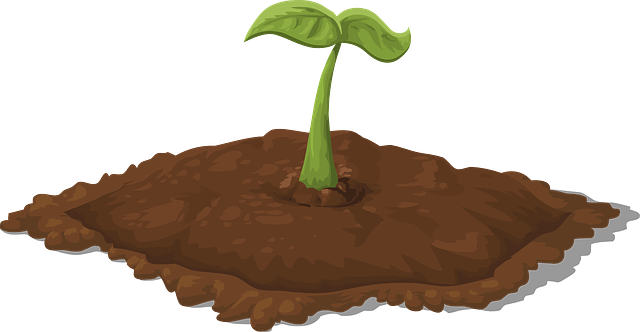 Image courtesy of Pixabay
The mantra in my childhood home was "reuse, repair, replenish" rather than replace. Perhaps that was a leftover from the Depression era and WWII that shaped the early years of my parents' lives. Whatever the reason, I grew up living a sustainable lifestyle, learning lessons that I have carried with me no matter where I lived as an adult.
But I never called myself a homesteader. Maybe, like many people, I thought Homesteader meant you had to be a prepper and be able to live off the grid, providing all of your needs for yourself and your family from your plot of land and your foraging abilities. That lifestyle certainly had an allure, especially as I began having my own kids and watching as grocery store food began to have more and more ingredients added to it - with mile long chemical names I couldn't pronounce.
I grew up in a suburb of Cleveland where I watched the steel mills belching their clouds of smoke into the city and the paint being stripped from cars that sat in those clouds of yuckiness. I watched the Cuyahoga River burn - twice - because of the oil slicks and chemical miasma floating in what bore only a passing resemblance to water.
I was thankful that my brother and I had been able to pick wild strawberries and blackberries in the fields surrounding our house, tend our family garden, and stop by roadside farms for the fruits my mother canned or turned into jams and jellies every year. I KNEW where my food came from. I had a small flock of chickens that supplied our eggs, ate the garden pests and fertilized the soil. Beans, tomatoes, lettuce, garlic and more came from our backyard.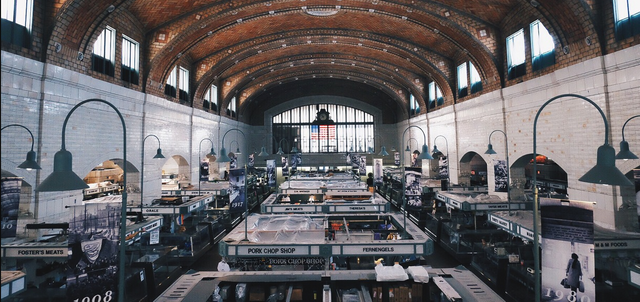 We shopped at the West Side Market, where we watched our peanut butter being ground in front of our eyes - nothing in it except peanuts. My mom would look over a fresh side of beef and instruct her favorite butcher on what cuts she wanted from it. We would hit the chicken building and pick out the live chickens, or turkey and come back later to pick up the freshly plucked, dressed and wrapped poultry for our Sunday dinner.
But my kids didn't have that. They had processed foods, fruits and vegetables grown with regular spraying of insecticides, chemical fertilizers and herbicides. They had shrink wrapped beef and factory grown chickens. They had added hormones and sugars and ingredient lists for noodles that took up three inches of packaging space.
The idea of living somewhere that would give me the opportunity to raise my own food so I knew every single thing that had gone into that piece of food, was what I considered healthy eating for my kids. I wanted to know what chemicals had been put in the soil that grew my veggies. I wanted to know what was in the water that soaked that ground. I wanted to know what was in the feed that dairy cow supplying our milk was eating.
I ended up moving to Wyoming and came pretty close to my dream of sustainable living. All but one of my kids was grown and gone by that time, but my youngest got a real introduction in sustainable living because pretty much everyone in Wyoming is a homesteader by necessity. When the nearest Walmart is the next state over, and it's 50 miles to the closest grocery store, you better be able to fend for yourself or you'll be hitting the road to relocate to a more populated state.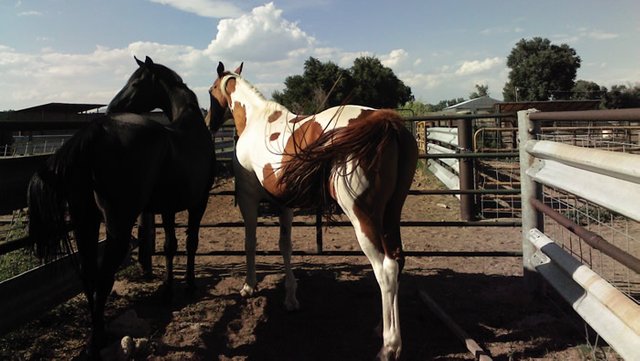 In Wyoming, some of the other talents I had learned at my father's knee came in handy. How to fix plumbing, minor electrical problems, woodworking, laying a floor, repairing a car (although I had used that skill most of my life - mechanics are too expensive and don't always do a good job). Not only was I able to fertilize the garden with organic matter, I knew the ear tag numbers of the cows that fertilizer came from.
I now live in the mountains of Arizona, in a community of both young and aging hippies and we're all living a sustainable lifestyle in one form or another. I wake up to the sound of backyard chickens, I watch some of my neighbors walking their goats down the street to help clear out brush on the mountainside before fire season. My neighbors and I banded together to plant wildflowers and pollinator-friendly plants when our bees and butterflies disappeared. We work hard to replenish our soil - soil that often was buried under "landscaping" - crushed rock, landscape cloth, and heavy mil plastic.
We barter food - I trade some of my tomatoes for fresh eggs. One neighbor lends his strong young back to soil prep for some fresh cow manure. We're living a commune life, in a modern sustainable fashion. And I've come to realize that we're each, in our own way, homesteaders.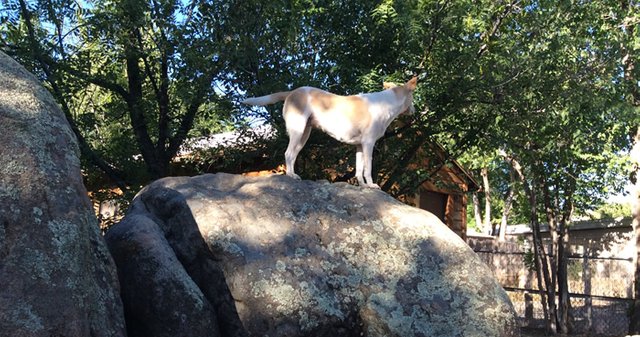 It's difficult to define "homesteader" in a few words. It can mean so many different things to different people. But I think at its core, a homesteader is a person who is doing what they can with the resources and skills they have to live a sustainable life. A life that leaves their plot of ground on this planet a little bit better than it was before. Working to make it sustain life - the life of a plant, the life of the homesteader, the life of the planet.
Doing a million things every day with forethought of the impact that decision and act will have on the interwoven ecosystem around them. Things like figuring out how to get rid of a mouse invasion without poisoning the food chain that relies on those all important rodents. Like finding a way to save the elm trees without chemicals - trees that are under attack from a beetle larvae that is the staple food of several wasp species which have disappeared from the landscape. Finding ways to keep sewer lines running freely without using copper sulfate on the tree roots.
So to me, a homesteader is a steward of the environment around them, sustaining each level of life that surrounds us so that it can work together in harmony to produce clean air, clean water, and clean food for our table.