The greatest threat to our planet is the belief that someone else will save it. - Robert Swan
I couldn't have said it any better, Robert.
It seems that we're all waiting for miracles that will never happen.
Instead of doing the very first step by ourselves, we're pointing a finger at other people who should assume the responsibility for the future of this planet.
It's time to wake up!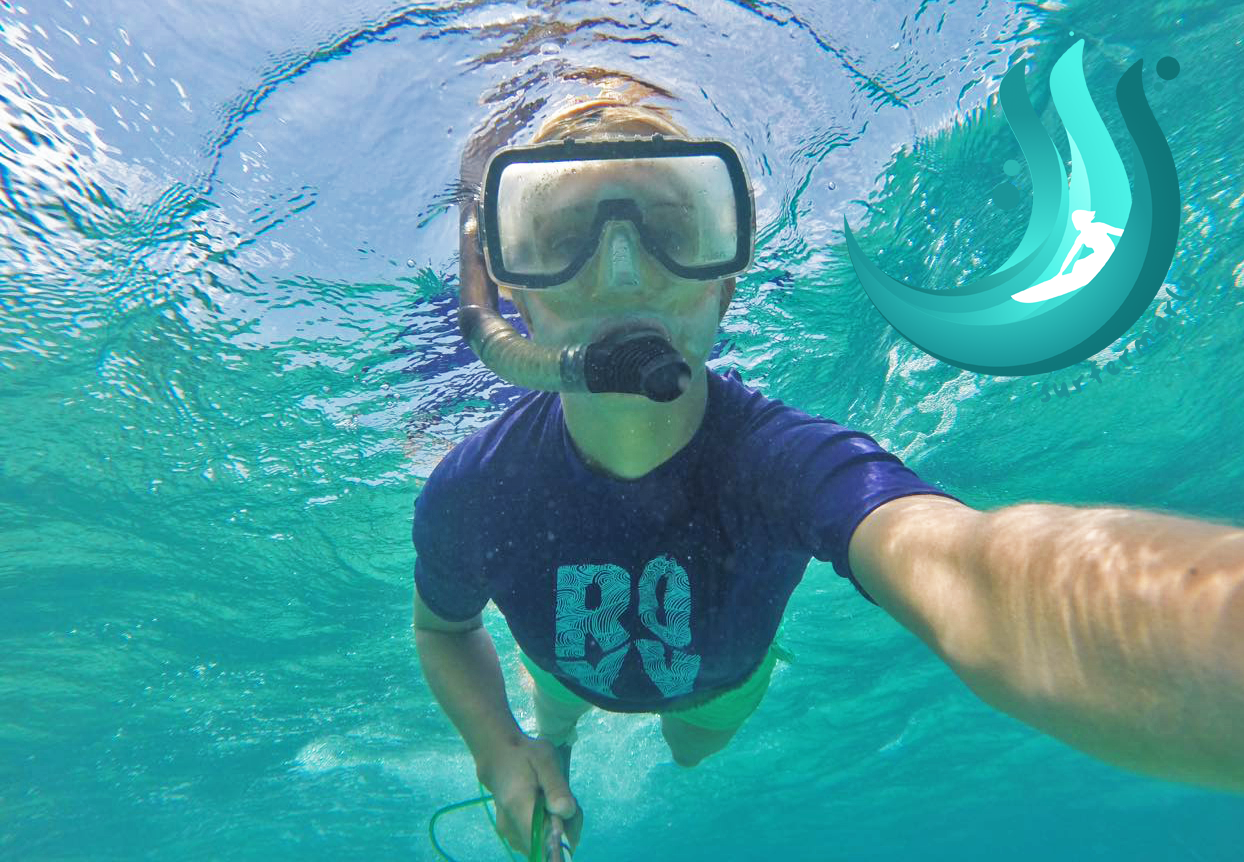 @surfermarly exploring Maldives
We're losing our most valuable treasure! 🌄
A change in outlook usually requires a crucial experience.
I was raised in a family that has always been aware of environmental needs, and believe that I've done a lot of things right in that context. Yet I recently lived an experience that really woke me up and showed me: Things are far worse than I ever expected.
It was in September 2016 when I traveled to the North Malé Atoll (Maldives). I had just quit my job and needed a change of air. The 250 extra hours I had made in 6 months of work were enough to pay for the whole trip.
A surfing friend of mine who is also based on Canary Islands, cooperates with a local Maldivian partner on the island of Himmafushi. So he organized the whole trip for me, including my stay at a guesthouse and corresponding surf trips by boat.
This wasn't supposed to be an all-inclusive holiday at one of these five star resorts. I rather decided on entering the local Maldivian life and meeting new people form all over the world at the guesthouse.
When thinking about Maldives, immediately these postcard images come to your mind. And I can tell you: they're for real.

Exploring Thulusdhoo Island (Surf break: Cokes)
However, appearances are deceiving.
One day we went on a boat trip from Himmafushi towards Thulushoo in order to surf two new breaks called "Chicken's" and "Cokes".
After a heavy morning session the two surfergirls of the group (including myself) were a bit tired and decided on skipping the afternoon surf in order to snorkel around and explore some of the surrounding islands.
We picked our snorkel equipment and started to swim. After a while we spotted an island with a huge sandbank in front.
From afar it looked like The Beach located on Phi Phi island and which we knew "from the movies": a tourquoise coloured shore, a white and long sandbank and a nice dune full of palm trees.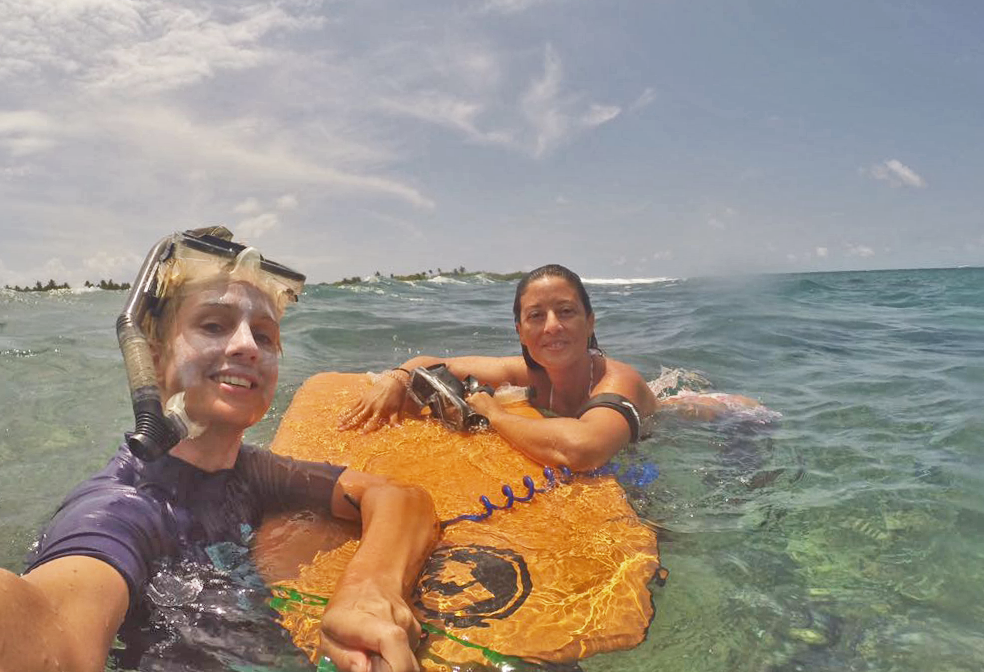 Marly & Mel exploring the underwater world of Maldives
What then happened was supposed to be my key moment of consciousness.
We paddled towards the said sandbank, being full of adventuresomeness and wanting to explore this piece of untouched nature.
When arriving at the shore, I spotted something between the beach area and the bordering bushes I couldn't really relate.
Suddenly I knew what it was and it took my breath away.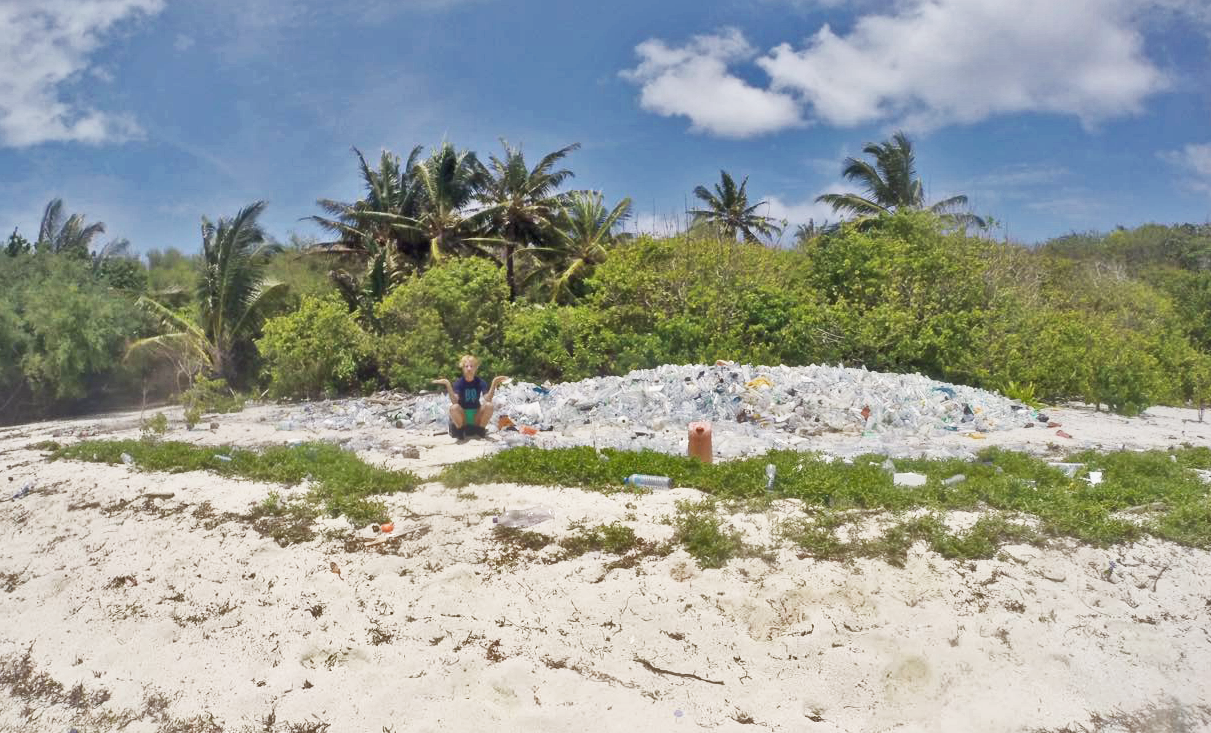 @surfermarly sitting in the middle of a huge pile of garbage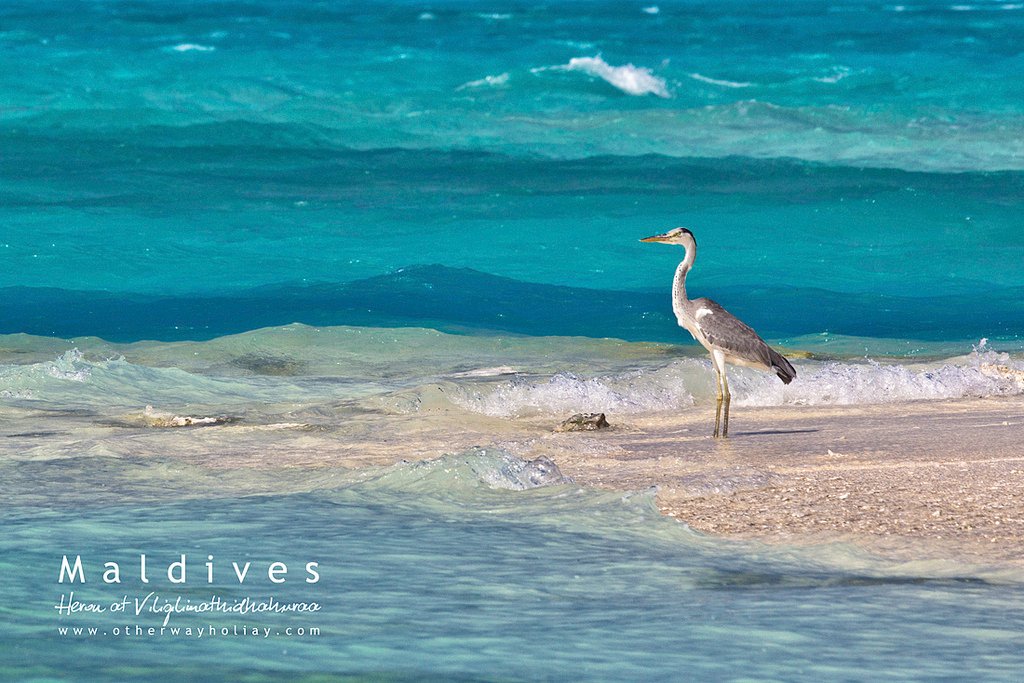 The way the very same island is officially promoted on a holiday website
This beautiful island ("a surfer's paradise") called Viligilimathidhahuraa is FULL of garbage!
I was really shocked and still couldn't believe my eyes.
We started to walk around on this little island and somehow wished that the pile at the beach was an exception and that the rest of the spot would be impeccable.
But it wasn't.
The whole piece of land was littered with garbage, especially plastic. It stank like hell, and we couldn't stay very long there. After a silent while of time we decided to leave this place and paddle back to our boat.
While we were full of enthusiasm when starting our little snorkel adventure, we were really depressed on the return path.
How unconcerned could these people be?! While most of them are relaxing at the private beaches of their clean, beautiful five star resorts, the whole world around them goes down the tubes. Seriously?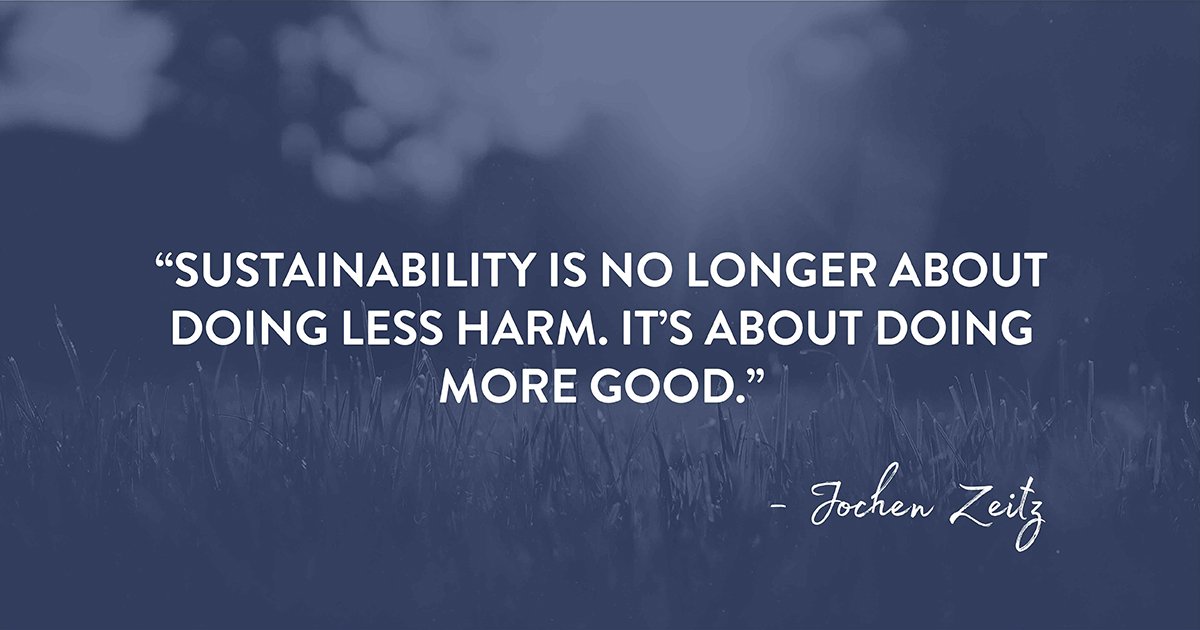 When we came home to our guesthouse in the evening I asked the owner if he knew about the situation.
He confirmed but added that there was nothing they could do about it. He said that everybody was aware of the serious waste disposal issues the islands were facing, but that there wasn't enough money to solve them.
So there isn't enough money to clean up at a place that is considered to be a luxurious travel destionation? Doesn't that sound very weird?
I actually know these problems from home. On my island it's even worse I think, because people don't even hide the garbage anymore.
It's everywhere.
Canary Islands are supposed to be one of the most demanded travel destinations in the world, but they're definitely last when it comes to sustainability.
Our beaches are full of plastic, packings, cigarette stubs or whatever mess people are able to forget there.
At my local surf spot which is one of the most frequented places on the island (both by tourist and locals), there are not even public toilets. The pretty sand dunes behind the beach area are literally full of shit and toilet paper. Does that sound like a modern travel destination to you?
Then every year in summer these islands are facing serious water quality problems.
The so called microalga pollutes the coast-lines, and people suffer serious health issues. Every now and then one of the beaches needs to be closed for public for this reason.
There is no consciousness about sustainable solutions at all. Believe it or not: The wastewater of hotels and industries that are located close to the coast, is directly introduced into the Sea.
I've been watching all these things for years now, but then there is a point of time when you just can't stand it anymore.
Whenever I come out of the water after a surfing session, on my way from the shore to my car I pick up everything I can carry with one hand: plastic bags, cans, bottles. But that's just a drop in the bucket.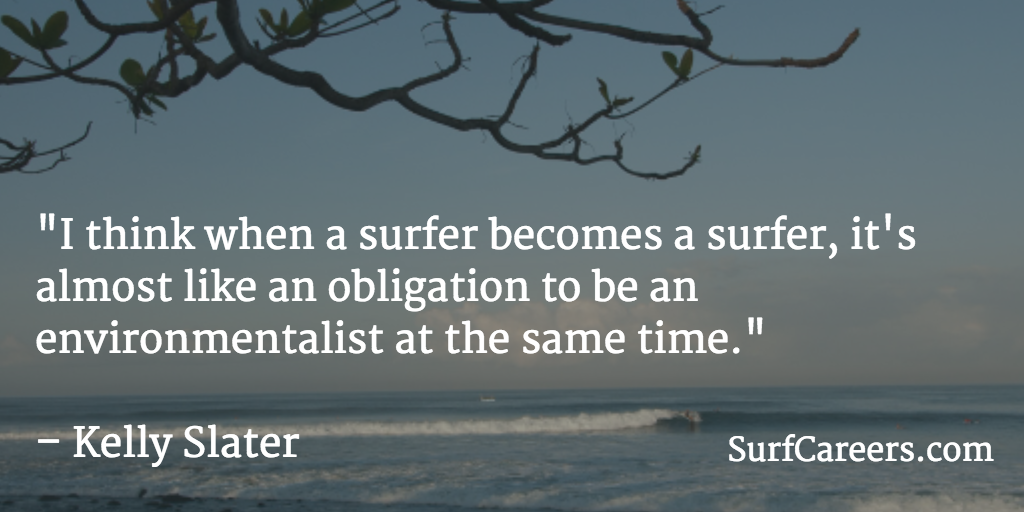 Sustainability needs two things to prosper: consciousness and culture (both to accomplish through education).
It's time to wake up, to stop looking away and to act!
As I mentioned in the very beginning of this article, there is nobody else who will safe this planet. We are all in charge!
Throwing gargabe on the ground is completely way off and intolerable. It's not contemporary and it has never been.
Here's one organization that sets an excellent example: 4ocean dedicates their time to cleaning up the ocean and beaches.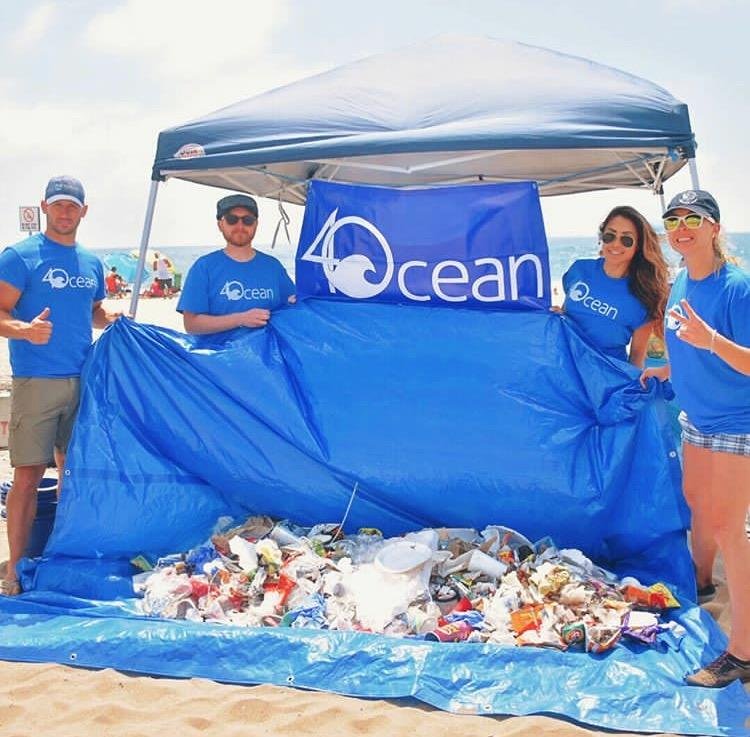 The team of 4ocean collecing 112 pounds of trash!!! Read more about it here
These guys have inspired me to start a similar project on my island.
That's why I'm in contact with one of the local surf schools in order to organize a "Fishing for Litter" event at my local surf spot.
Since the authorities are not able to do anything about it, we have to take matters into our own hands. I want to round up a group of volunteers, take them to the beach one day and clean up the coast-line.
There have already been activities like these on neighbour islands, and I believe we can't have enough of it.
One can make a differene, but many can have an impact.
Small acts, when multiplied by millions of people, can transform the world.
Let's do it steemians! We are the change.
Marly -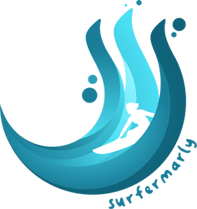 Thanks for your valuable time!
This blog was launched at the end of July 2016
aiming to provide stories for open-minded
people who enjoy living on the edge of their lives,
stepping out of comfort zones, going on adventure,
doing extreme sports and embracing the new.
Welcome to the too-much-energy-blog!

PS: Don't forget to visit my new site surfermarly.com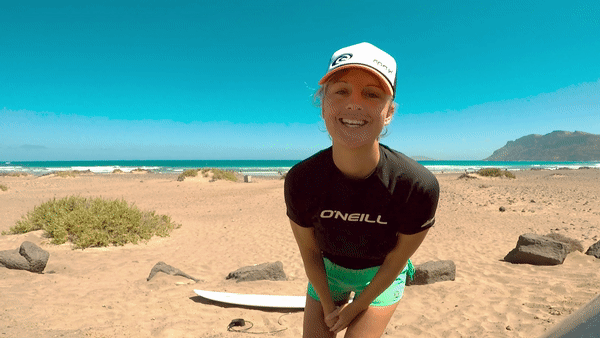 Original content. Quote found on feedingchildreneverywhere.com and pinterest.com.