Welcome to #SublimeSunday a tag presenting you with the unique opportunity to post something a bit different, wacky, crazy or just whatever takes your fancy and instigated by me @c0ff33a ☕️
First up though is a #beautifulsunday (hosted by @ace108) photo with a #funkyedit (hosted by @krazypoet) with Saturation to the Max.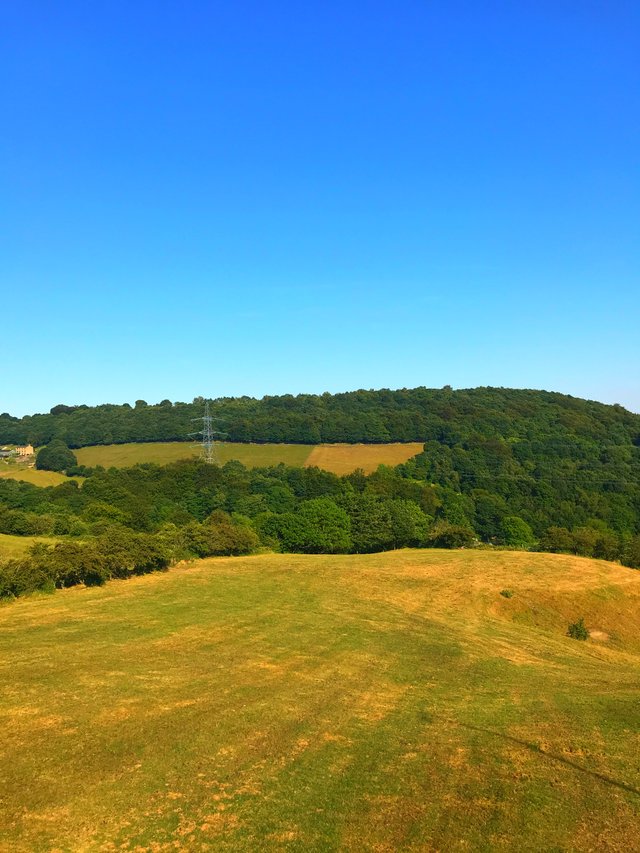 The temperature is rising again the the UK, we really don't expect this hot dry weather and it's turning the whole country a little bit wappy 🤒 And yes this is another #SublimeSunday on a #Monday - it's so tardy I know but another busy family weekend (well busy as in I spent the whole of Sunday watching my boy play Detroit Become Human which is quite enthralling as a video game story that looks better quality then most movies.) So it has slipped again to a Monday, sorry folks but you know I always hit up all of you using my tag 🙌🏽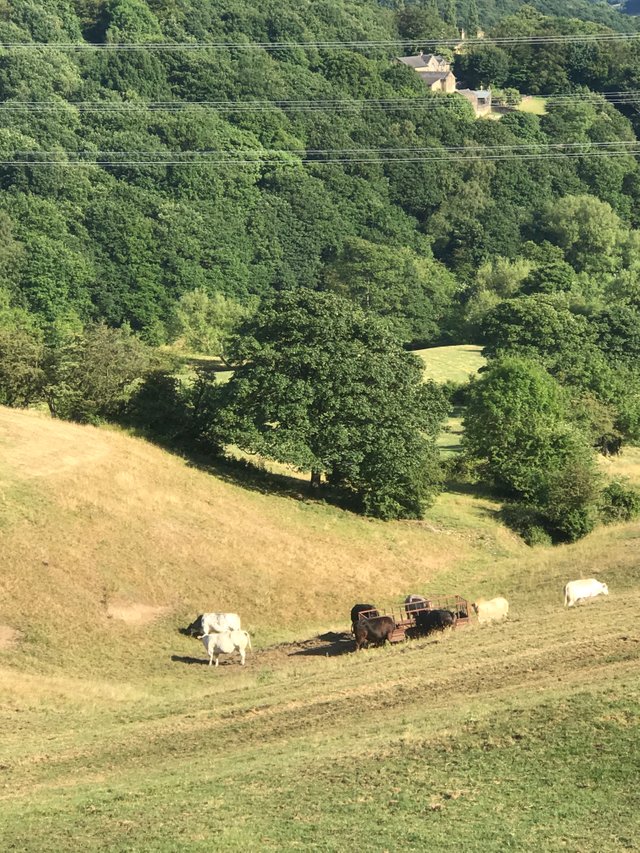 Moove over, today I discovered some of @longsilver missing herd - these cow's must be very good swimmers!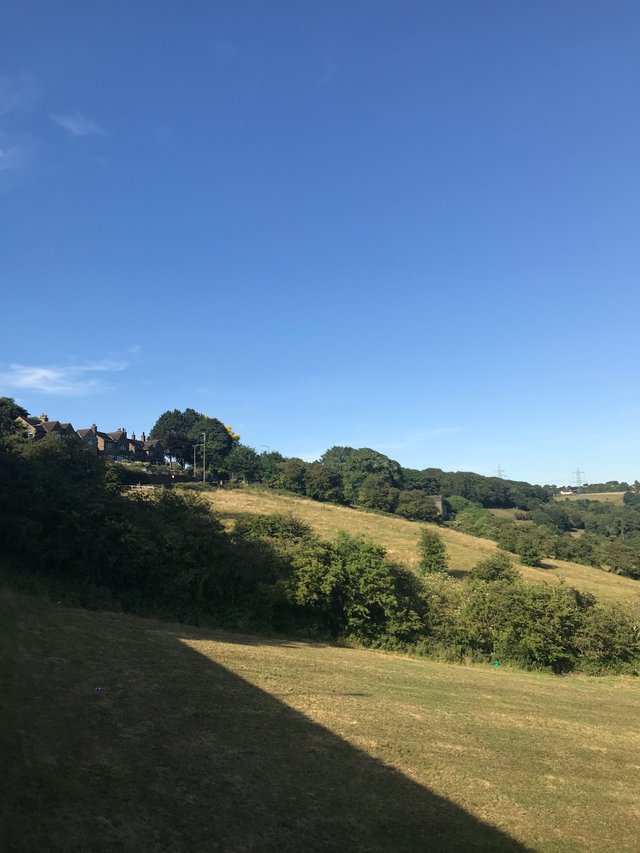 I took a break from my drive home to admire this view, it's pretty good looking out over Shibden towards Halifax.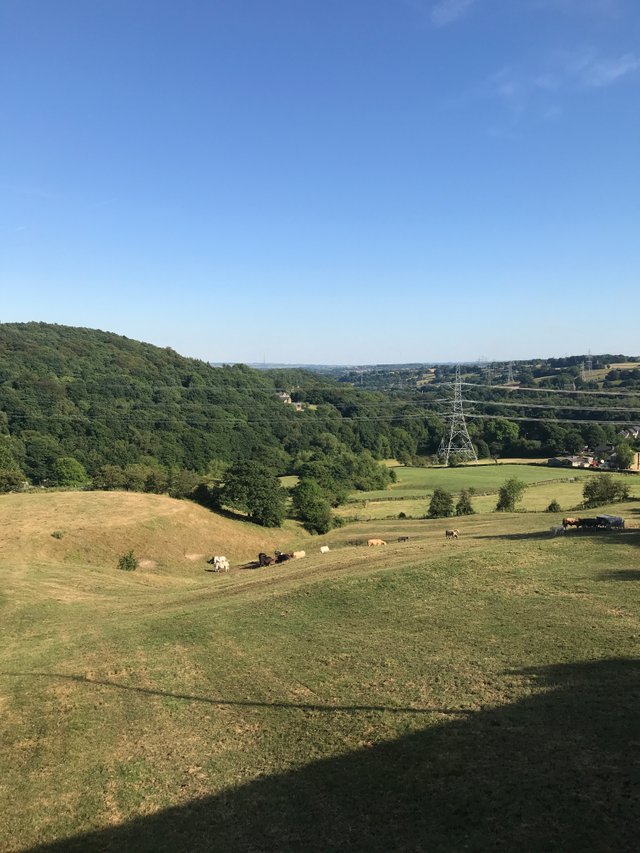 And it's super hot in Great Britain, 28 degrees Celsius in the shade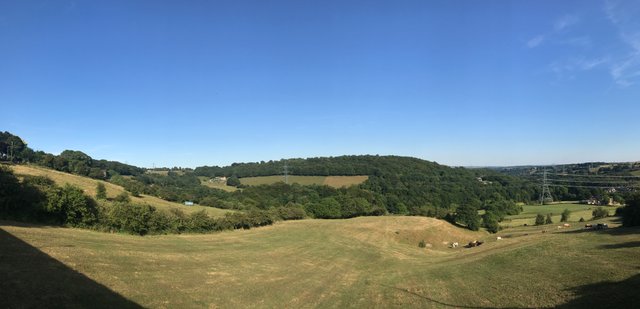 Let's take a nice big Panorama of the area, looks pretty green but the grass fields are already looking a bit scorched.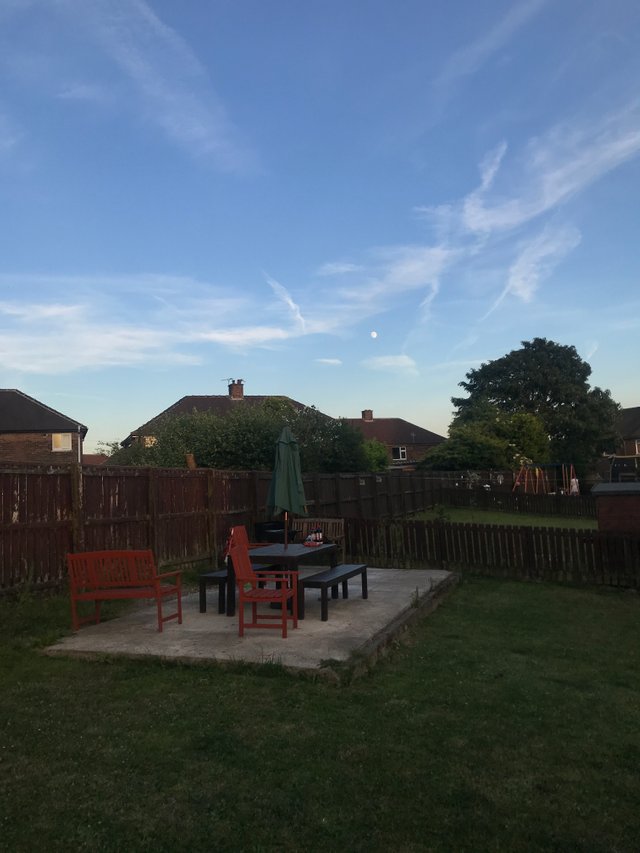 Later on I followed Mr Spoon and found Button Moon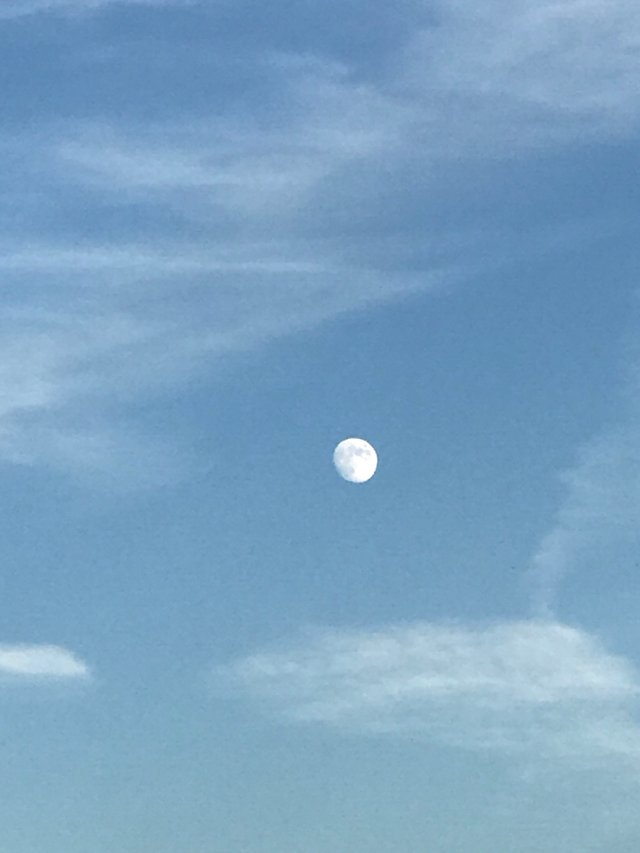 Be back soon, Mr Moon. iPhone digital zoom doing a reasonable job again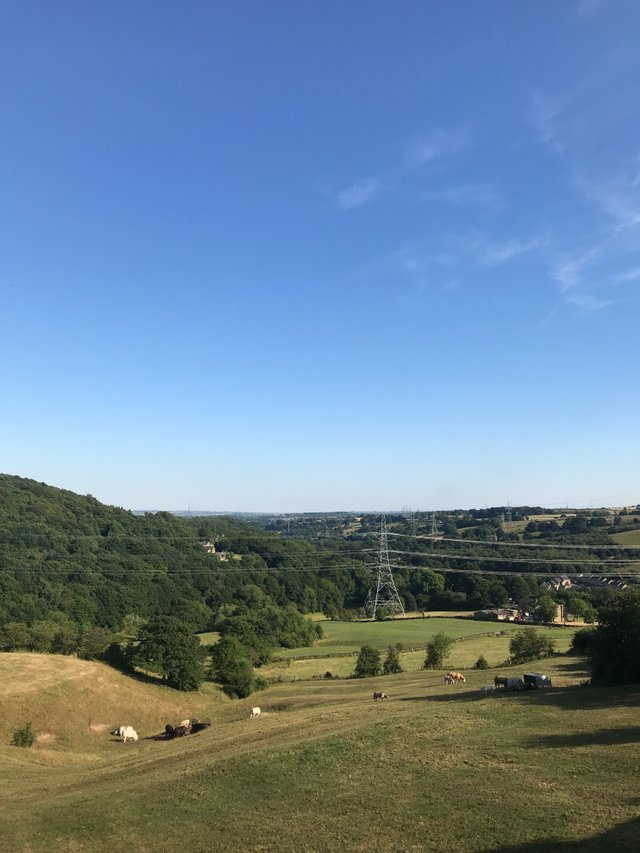 More cows, the BBQ is starting to get tempting.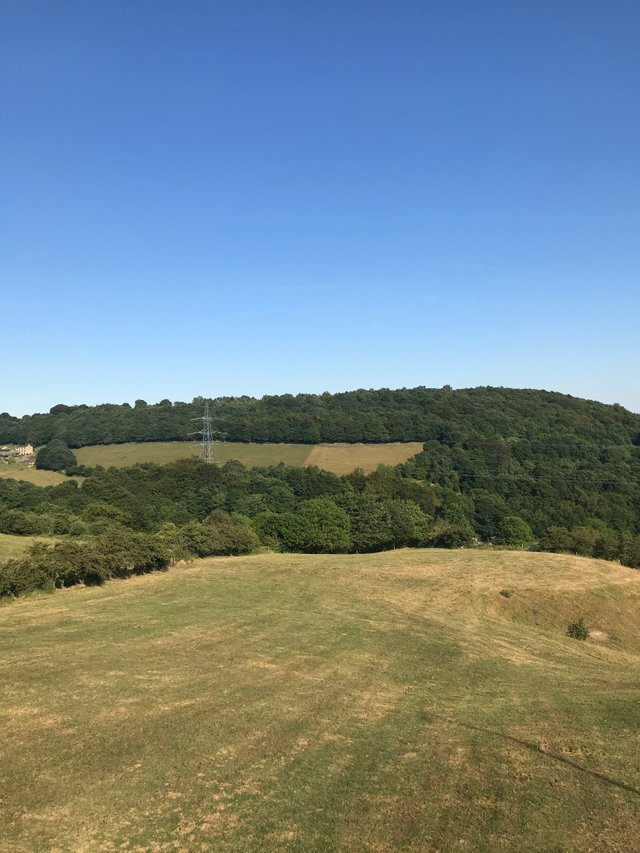 Sun, fields and trees - it's a lovely view over the valley.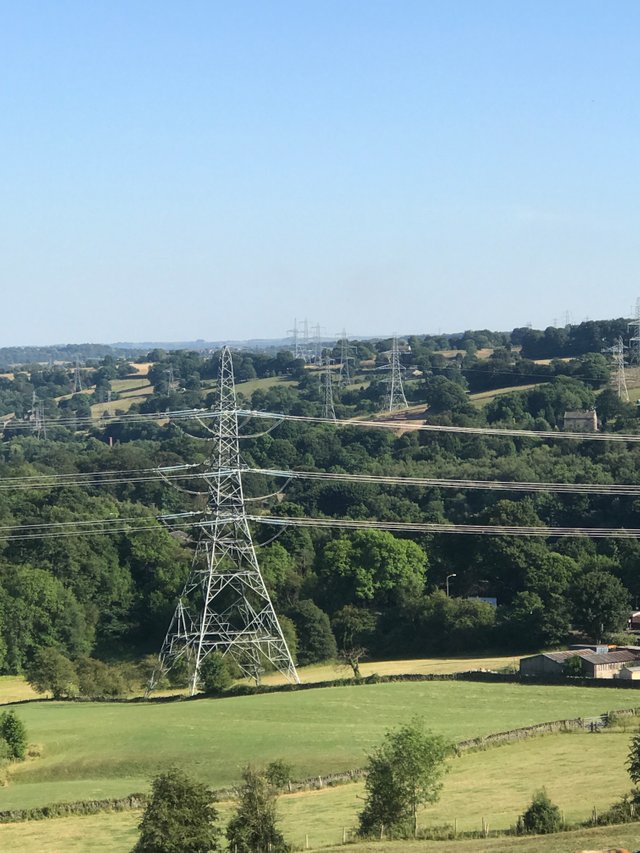 Eletricity pylons, power carrying giants watching over our landscape.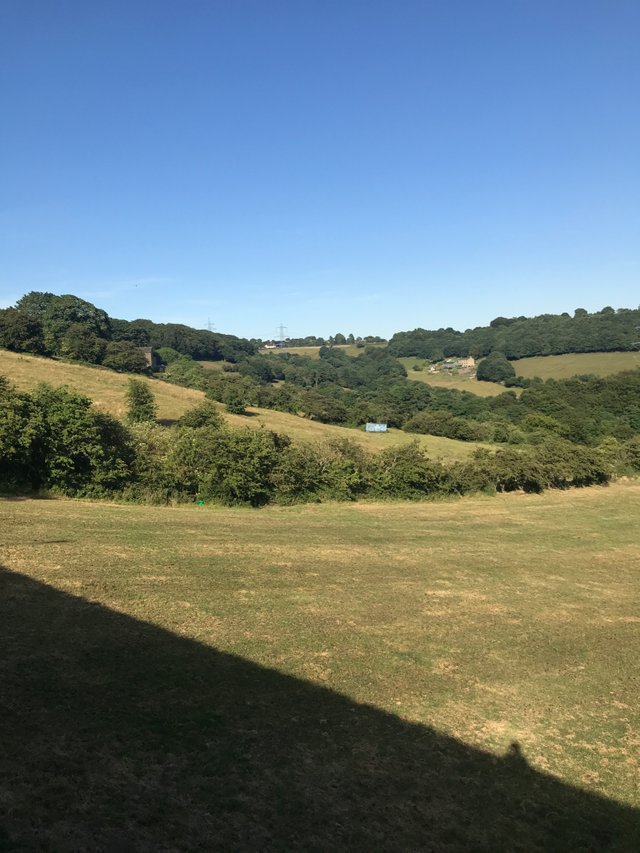 But you have to love the landscape round here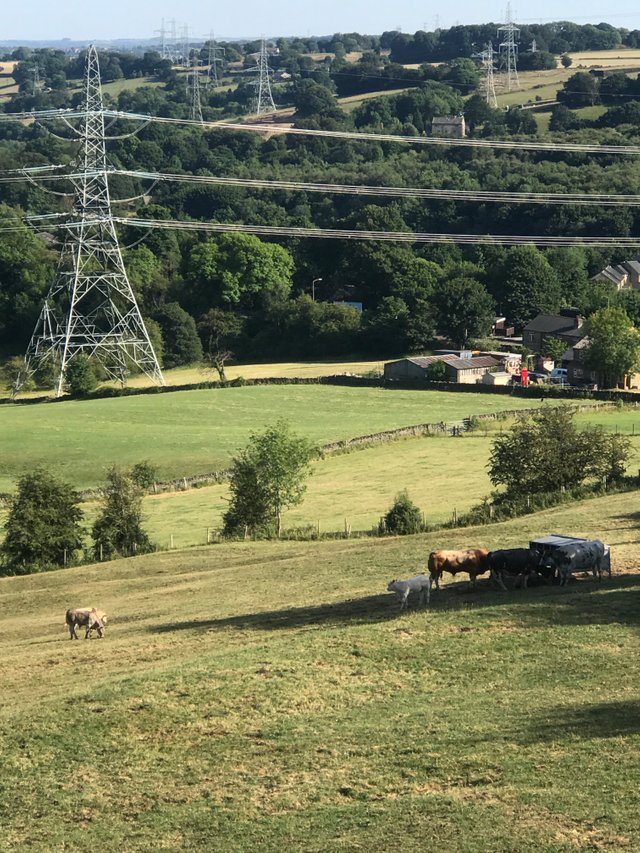 Moove over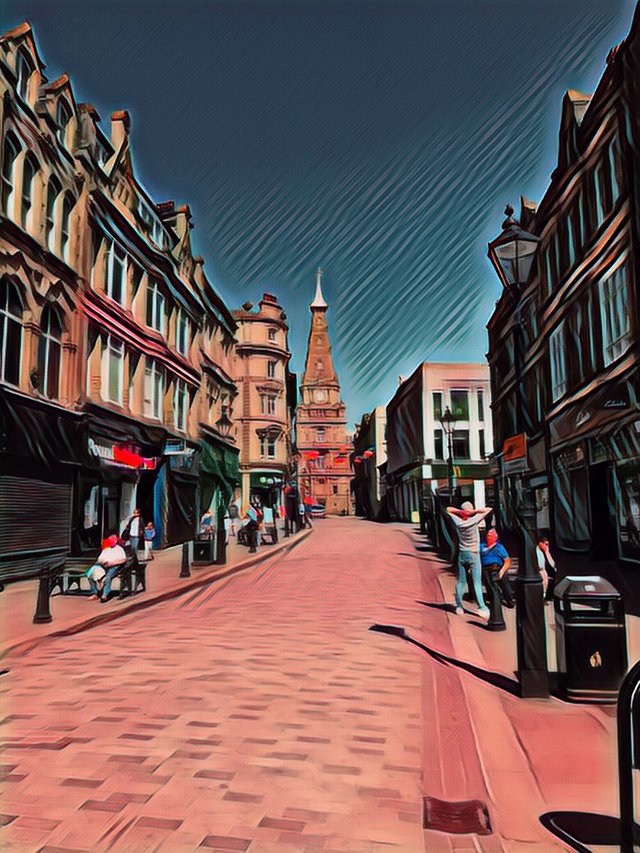 And a #FunkyEdit to finish, Halifax town centre.
Some of my previous posts you might have missed
---
---
Last Confirmed Block Number 23,597,973 Last Aslot 23,664,886

Kind thanks to
@enginewitty
for employing his Ninja graphic design skills and producing this 🔥 banner
If you enjoyed my post don't forget to leave an Upvote, feel free to comment on what you liked or where I can do better even. Follow @c0ff33a for regular and varied posts, photography, my weekly VLOG, posts on coffee roasting and brewing - just follow and see.



#thealliance
For the simplest way to upvote and promote your work, log into SmartSteem it's the smartest way to get your work noticed.
Join Steemfollower and get upvotes in return for upvotes. It's free, simple, easy to find new content to upvote and get your own content seen by more users and possibly upvoted.
New @brotherhood upvote service, send 0.5 to 1 SBD to brotherhood with your post link in the memo for an profitable upvote.
Support the @alliedforces , send 0.1 to alliedforces with your post link in the memo to get and upvote from this bot that gives back to communities.

All photos are my own, taken with my iPhone. All my Steemit posted pictures can be freely used by other Steemit users in their own blog posts - all I ask is that you follow me and credit @c0ff33a linking to my post you took it from. You can also follow me on Twitter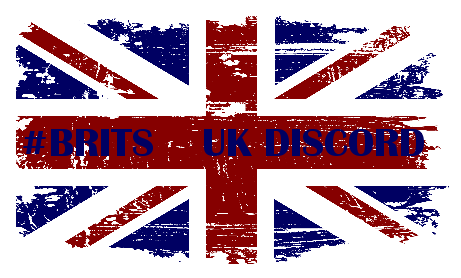 Visit #BRITS Discord Channel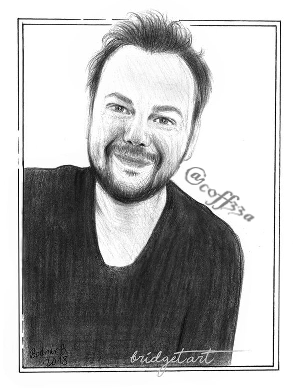 👆🏼 Me ☕️
The picture to the right kindly sketched by the wonderful @bridget.art , be sure to check her incredible art out https://steemit.com/@bridget.art
The greatest challenge we face on Steemit is getting our posts seen, I have always believed the simplest and best value way of doing this is by commenting on the blog posts of others, the more you engage people and interact with them the greater the chance they will visit your own blog and return the favour.
!steemitworldmap 53.766547 lat -1.801500 long Bradford, West Yorkshire, United Kingdom. d3scr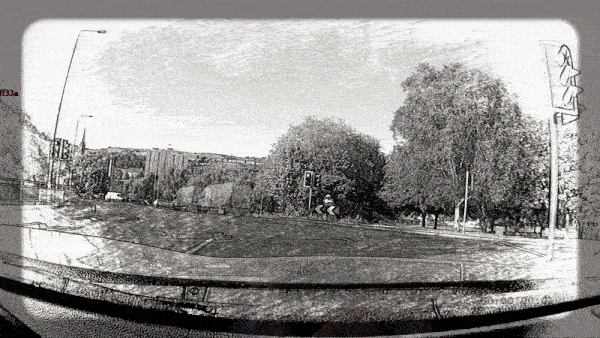 This awesome animated Banner has been kindly been created by the wonderful @snook
Don't forget to vote for Witnesses https://steemit.com/~witnesses
And you can vote for me c0ff33a - click below to vote easily