My Favorite Strain is a Strain You May Not Have Heard Of…
One of the best-selling seeds strains on Anubis Seeds is Moby Dick XXL, so we thought we'd take a look into this strain in a little more detail to see what all the fuss is about. These seeds are made from renowned seed merchants Dinafem Seeds, and these seeds are sold as "feminized autoflowering".
The Moby Dick strain actually originates from the home of marijuana, in Amsterdam, Holland. The strain is considered a Sativa, thanks to the high concentration of THC that often accompanies this strain. This means it tends to have a powerful psychoactive effect, so we would recommend that you build up your tolerance of THC before using this strain long term.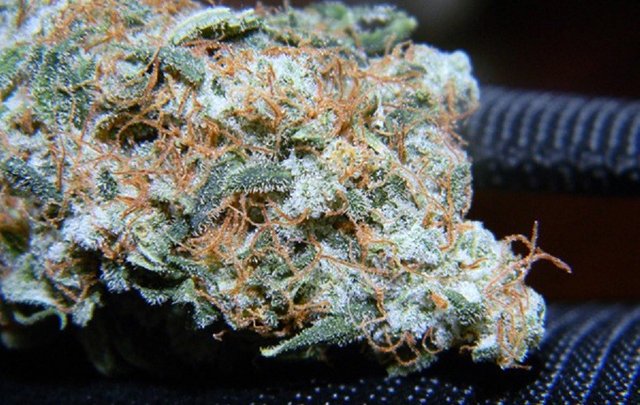 The strain is a cross between White Widow (which is an Indica dominant hybrid) and Haze (a Sativa). White Widow is widely known for its immense power, and Haze is renowned for the intense cerebral stimulation that results. Users report often feeling a charged buzz when using Moby Dick.
This is a fantastic autoflowering strain to use because of its relatively short flowering period. This is often accompanied by its excellent resistance to mould. Growers are also complementary when it comes to the yield, making it a favourite with both beginner and experienced growers. It is important to note however that the plant requires a little more attention and care compared to other autoflowering strains we have reviewed.
In terms of the aroma of Moby Dick, you will quickly notice the sweet citrus taste that dances in your mouth when you use it for the first time. Other users have reported that they notice quite vivid vanilla and eucalyptus tones to accompany the citrus taste, which many find to be pleasant.
Growers have also commented positively on the amount of resin the plant is able to produce, considering it is an autoflower. Therefore, this is a great strain to grow for growers who require high quantities. Local grower Jarred Thompson said that "the thick, yet compact resinous buds were a fantastic surprise".
It is possible to grow this strain both indoors and outdoors. If you plan to grow this strain indoors, it is recommended that you leave enough space between the plants to allow them to grow to their full potential. Overpacking this strain could result in a reduced yield.
You can buy seeds for Moby Dick over at Anubis Seeds using the following link - https://www.anubis-seeds.co.uk/shop/.