As my primary language is not English, there are probably some mistakes in my translation.
Remember that the person who speaks here is NOT me, Vincent Celier (@vcelier), but Vincent Le Roy (@vincentleroy), a French guy.
---
Journey to the end of the world
Chapter 5
Walking, we arrived at the end of the island. It's wild. Nathalie told us that they have weathered 37 storms this winter. Small detour in the moor and return to the village. We pass in front of the sign that clearly indicates the time of the boat departure. But when your brain has decided to block ... it blocks. In my head, he takes off at 16:30 and we have time to take a drink on the terrace at Nathalie.
While Nathalie prepares our order, namely a coffee and a cold beer, I look at clothes. I like this sailor shirt and the coat too. I try both, my daughter is giving me her comments. Finally, I take both. And then we return to the small terrace in the sun to sip our drinks. At the end of the wharf, there seems to be some excitation. My brain is permanently blocked because I observe them without reacting. The islanders are all port side. I tell myself that this is nothing but the animation of the boat and so they came in advance. The boat leaves in an hour.
Nathalie comes back and wakes me up from this torpor in which I dive slightly. "You do not take the boat?" Yes, of course! There, our host makes a slight grimace. "I tell you that because the boat has just left". Huh? But the departure is at 16:30! Marine glares at me: "Dad, it's marked everywhere 15:30! "
Why did I think it was 16:30? Back to reality in an instant and analysis of the situation: we are prisoners on the island, the only hotel open is complete since I had not found rooms on the Internet and our stuff is in the car in Audierne. Here we are!
Nathalie was well aware of the moment of panic. Imperial, she reassures us. She will make a phone call to a friend to find us a bed for the night. She disappears leaving me alone in front of my daughter's murderous look. There are days like that where the idea of ​​shining escapes you completely. I'm trying to reassure Marine. I have always traveled like that and always found a solution even during my adventures in Africa.
Nathalie returns a few minutes later. Her friend can host us for the night. Her children are on the continent and she has a free room. It will cost us 35 Euros ...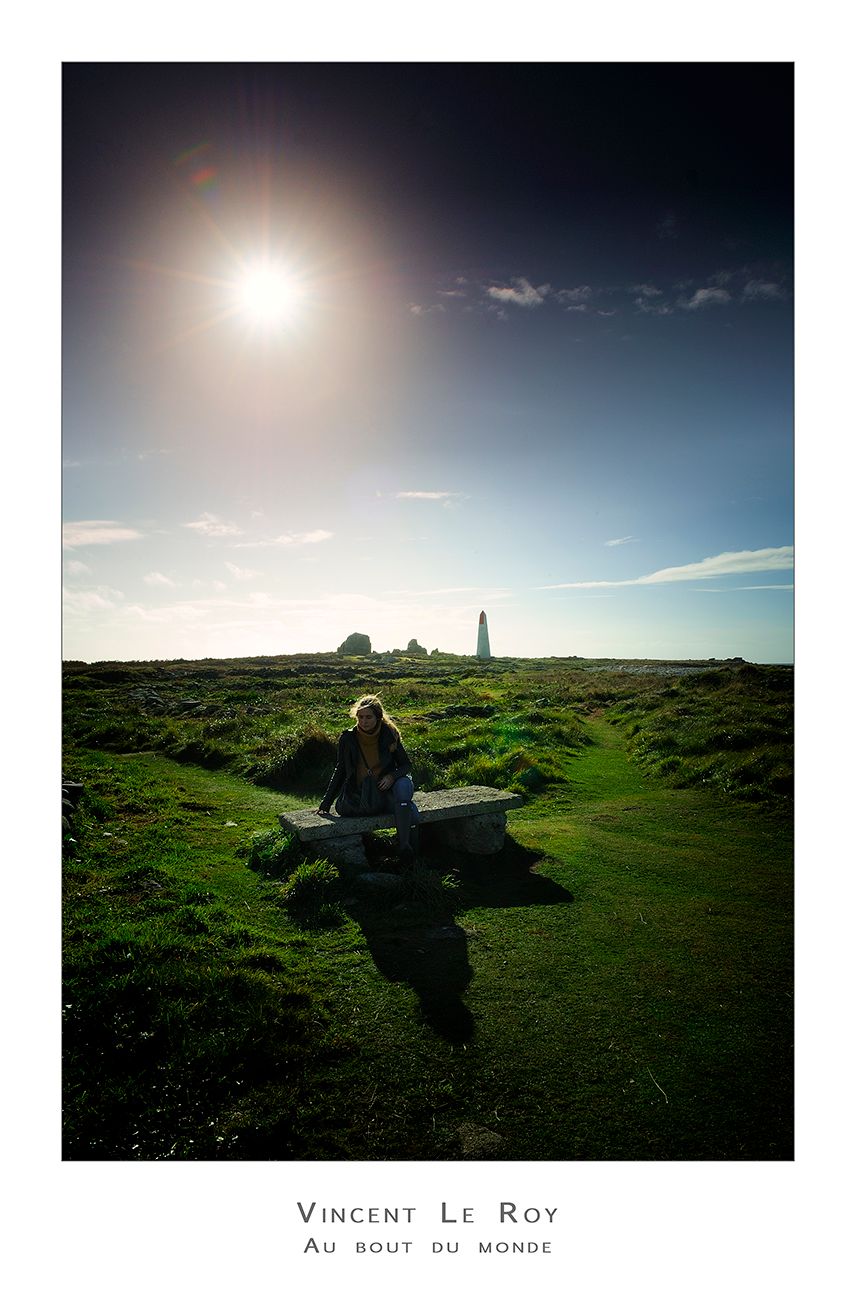 At the End of the World

Continue to Chapter 6
Chapter 1 - Chapter 2 - Chapter 3 - Chapter 4