As my primary language is not English, there are probably some mistakes in my translation.
Remember that the person who speaks here is NOT me, Vincent Celier (@vcelier), but Vincent Le Roy (@vincentleroy), a French guy.
---
Journey to the end of the world
Chapter 1
It is rare that the tribe is broken. The school holidays are like that and my daughter has come alone to see her father in Brittany. It may be late October, but the temperature is rather mild. Marine is preparing for the competition to enter Science Po. She works hard. In fact, she does only that. Her baccalauréat seems even futile to her. There is no reason to worry, by the way. Anyway, I have her for myself and I want her to forget her books! She should take advantage of her coming here to really decompress.
I therefore propose to her to spend a single day outside the house. Leave early and cross Brittany to go to Finistère. Direction Audierne to take the boat and spend a day on the island of Sein. The kid does not say no but I feel that I have the right to only one day. I still manage to get from her this option: we will sleep on the return in a boarding house in Audierne, then the next morning we will return going through the Pointe du Raz and then she can go back to her books. Deal.
The magic of the Internet allows me to schedule everything in advance and at 5:00 AM, we take off towards the pier of Audierne. Marine is non-smoker and I will have to restrain myself. The call of a cigarette will unfortunately prevail. I search my pockets for a lighter. Unsuccessful search, I left without one. It's funny in these moments as the brain seeks and considers a whole host of solutions hoping to light the famous cigarette. But nothing and in a limit cry of despair, I open it to my daughter. She smiles. Looks at me. Then grabs her bag, digs a few moments in it and pulls out a life-saving lighter.
So, my daughter smokes? Decidedly, I'm never told anything. However, I'm not going to lecture her, me who attacks two packs a day! I lower the window a little, light the precious sesame so coveted and do not say a word. It is 6 o'clock and we are halfway through the Breton pampas just before Carhaix. Reflex of an experienced driver or a former hunter, I saw it. Both feet on the brake, the small 4x4 immobilizes not without mobilized the ABS. This old pig of 100 kilos crosses the road serenely. I have the legs that are shaking, and it takes its sweet time. Marine had time to see. We burst out laughing, letting the intruder through. It is time to continue our journey, embark on the boat to go to the end of the world: the island of Sein.
The sun comes up for our arrival in Audierne and we pass the boarding house scheduled for the evening. Marine smiles at the old-fashioned charm of this great building with a beautiful veranda along the seaside, very English. We'll be fine there, that's for sure. The pier is not far and ten minutes later we have the famous tickets in hand. The weather is nice but not so hot. The boat is not docked yet so we watch this old dilapidated building of rescuers at sea ... when the fog horn sounds. It's time to board.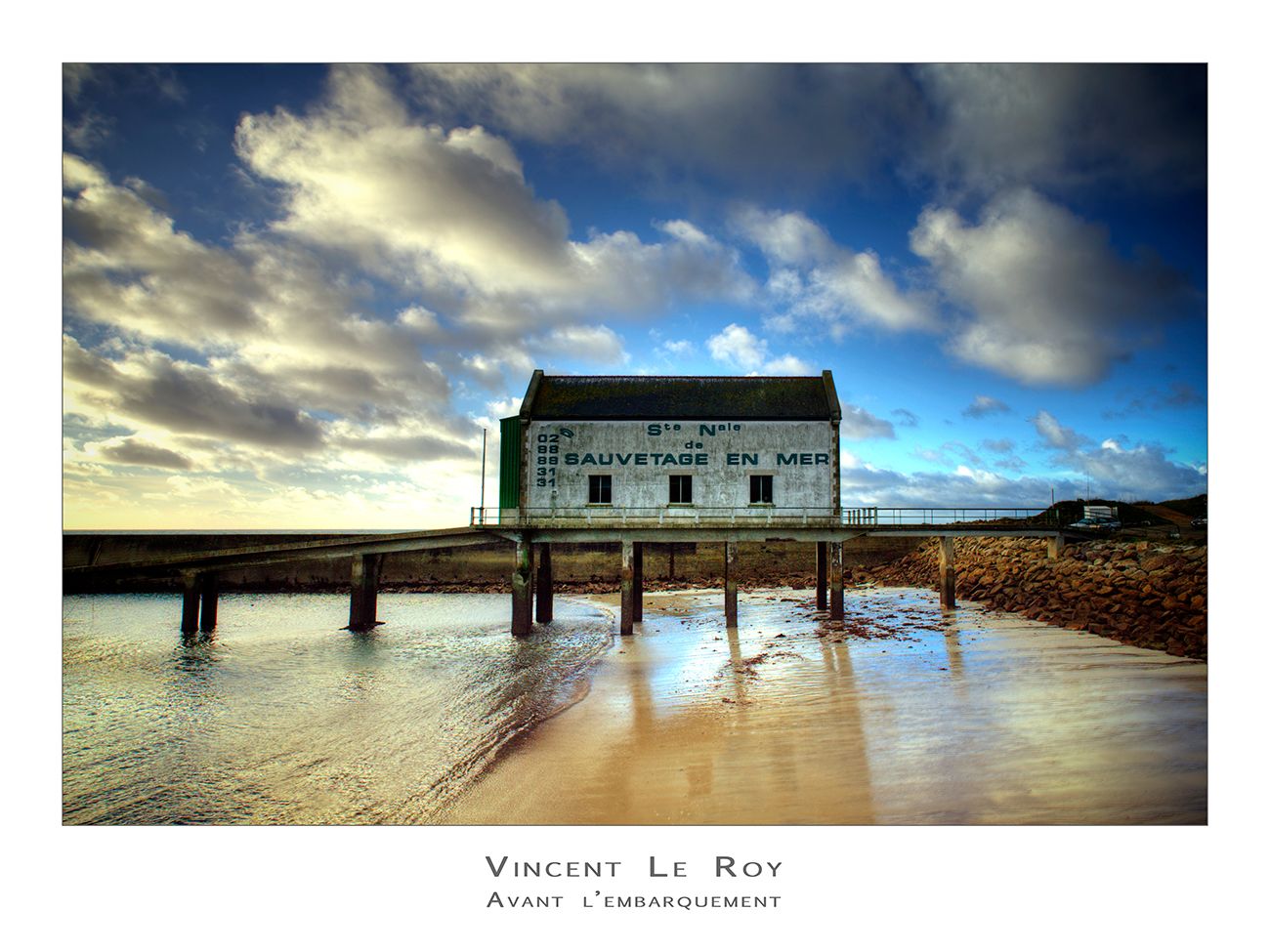 Continue to Chapter 2.