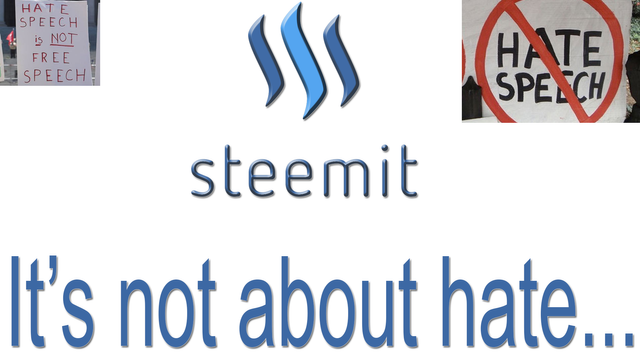 I don't hate you. I believe in freedom. That freedom is not just for myself it is for everyone. Part of that freedom is the right for you to have your own adventure and make your own choices. The thing about choices and freedom is that you should have the right to make good and bad choices. They are yours to make. That is if indeed you seek and practice freedom.
In this post I would like it if you can do some mental imagery of what your day to day life is like. What do you tend to do? Who do you hang out with? How do different encounters go?
Yet simply because I would LIKE it for you to imagine these things does not mean you have to. You are free to make your own choices.
When you look around yourself in your life where do the ideas that most drive you come from? Do they come from books? Do they come from youtube videos of people you like? Do they come from your friends? Do they perhaps come from one or more news outlets you have interest in? Do they perhaps come from a lot of those places?
I didn't ask an important question in that group of questions I just asked. If you are free it is the most important of the questions. Do they come from you?
Do you generate your own ideas that are different from those that you see, hear, or read from those other places?
Really, do you?
If you were to express these ideas of yours openly how do you think your peers/friends you hang around would accept them?
Is it okay for you to outwardly express ideas that might be different from theirs?
If you all value freedom then hopefully this is indeed something that is acceptable.
How much of your life is motivated by fear?
Stop and think for a minute. Try to think of the fears that enter your mind each day. Some people may instead prefer the word worries rather than the word fear. To me they are often synonyms (meaningfully the same thing).
Why do you have those fears? Do you see, hear, or read things that make these fears more and more real?
If so, where do you see, hear, or read these things?
Is there someone telling you that you should fear? Are they showing you why you should fear?
How often are they helping you reduce the fear? When you look around in your life do you notice that there are those increasing your fear, but there are fewer that help you reduce your fear?
Notice. I did not say "face your fear".
There certainly are times to face our fear. We often call this being brave when you go on despite your fear. It's as if we are afraid of the dark yet we trudge forward into that darkness. That is bravery.
We lift bravery on a pedestal. It generally is considered a virtue. Even virtues can be wielded against us.
There is facing fear and bravery in the world today that I see. Though one thing I often see that is lacking.
Removing or reducing the fear. Do you think that you truly should have this much fear?
Are all of these things truly worthy of fear? Yet they keep growing.
Why?
Again, what do you hear, see, and read each day?
Are those things doing anything to reduce fear? Are they perhaps increasing it?
Why, would they do that?
When you are truly afraid and terrified do you think you make your best decisions?
I am asking you. I cannot speak for you, as I only have my own mind that I truly understand.
I can tell you that through observation I don't think people make the smartest or most rational of decisions when they are afraid.
It is the famous spectator speaking to horror actors "Don't go that way you idiot!" that we yell at the screen as some terrified actor or actress runs some direction in fear. It's easy to comment and to pass judgement on a person when we are spectators. It is not the same as riding around inside their mind.
If you are one of those of late that organizes to try to do something about it these questions that I ask next are for you.
Why are you organizing? What are you protesting?
Did you come up with those reasons yourself? If not, where did they come from?
If you were to express disagreement with the people directing the gathering what would be the result?
If you were standing in formation and shouting, is it free form or do you have planned chants and statements that you all agree will be used?
Who comes up with those chants? Did you?
What if you did your own? How would that be received?
If you are all standing in formation somewhere and you break formation, how is that received?
What are the rules for if someone comes up and starts asking you challenging questions?
What if you decide you want to talk to that person?
Is there someone that will come stop you or intervene?
If so, why?
Like I said at the beginning. I care about freedom. I want you to think about freedom and what it means. I want you to think about your fears. I want you to think about whether the sources you deal with are helping those fears go away, or if they are only making you act based upon fears.
Perhaps you think they are giving you hope. Perhaps they are. Yet, what if that fear didn't need to be there?
What if that fear was being increased and fed like a plant being watered? What if the goal is to keep you afraid?
Have you ever seen one fear ended, and then days or weeks later a new one replaces it?
---
I haven't targeted ANY specific group or person in this document up to this point. From this point on I am going to make up a fictitious event and occurrence to maybe make people think. This event can resemble many historical events and groups, and is not intended to represent a single faction or movement.
---
I heard the glass shatter. The brick, the stone, the bat. It didn't matter. All I knew is something had broken my window. Why did my mind go to those things rather than say a childhood baseball through the window? Well, I had heard the crowd, and the anger, and the drone of chants outside. I knew that there was some anger over one thing or another. I knew as usual that the news was in a feeding frenzy over that anger. It was like a candy machine that if they kept poking would just keep spewing out more candy for the media machine to consume. Why would the media attempt to calm this? It is the gift that keeps giving as far as they are concerned. Calm it down? Are you crazy? They want more of this. They make sure to zoom in on any little incident that might cause the anger to grow. The really good bits they'll play over and over again to give the illusion it is happening more often than it is.
Sadly. I saw this awhile back. It is one of many reasons I don't pay a lot of attention to the news now. It is no longer about simply giving me information that can help me in my day to day life. It is no longer about simply being informed. In fact, it could be argued it is not informing us of much unless it is beneficial to expanding the fear, anger, and hype that is fueling the feeding frenzy of the media. The obvious "If it bleeds it leads" platitude flashes through my mind as I open my front door.
There are the usual formations I've become familiar with at protests. They all have their banners that are like big giant memes. They all chant something or another in unison.
I stopped thinking those chants had value regardless of what the message in a chant might be some time ago.
Why?
To me they are an expression of people ceasing to have freedom. They are being forced to utter the thoughts of the person who came up with the words for the chant. It is no longer that beautiful thing called an individual. It becomes something known as group think.
When a person allows themselves to be herded in formation and then they shout chants in unison to me I see a little bit of freedom dying on that day. The spark of hope that they may still be free is still there. I watch.
I watch as someone attempts to approach them and have a rational discussion. If they reach a chanter willing to talk and they begin to speak, how long does it take before someone appears and pulls that chanter back in line and makes them stop talking? They get pulled back into formation, and back into chanting. That does not look like freedom to me.
On this day with my broken window I decided I'd go try this myself. I am not part of these protests, but I'd like to try something just for my own curiosity. Hopefully I don't get a split skull or something from the attempt. We shall see. Is bravery this time a vice or is it a virtue?
I walk towards the wall of protestors not really paying attention to their chant, just looking for someone willing to talk. A mindless chant has no meaning for me as it is not representative of someone doing their own thinking. I don't want to speak to a hive. I want to speak to people. I want to see that light of freedom in their eyes, not the dull film of enslavement, indoctrination, or oblivion. I don't care about their message at this point. Just their freedom.
I walk towards the first one. I wave and say "Hi" and they can't hear me and they ignore me. I get jostled by some of the people from the other side. I'm honestly not paying much attention to them either.
Perseverance is the name of the game. I move onto another and say "Hello there" and did I see their eyes flit to me for a moment before they resumed their chant? Perhaps I did. Let's try again a little louder. "Hi"
"No time for your hate speech!" is shouted at me and a hand from behind rests on that persons shoulder. They stop looking at me and resume chanting.
I sigh, and feel a little sadness. I give that sadness in my mind a good swift kick and move onwards. I keep trying.
After a moment one of the protestors says "Hi" back.
I quickly kneel in the form known as taking a knee in front of them and hold out one hand.
"Will you talk to me?"
The person looks around "I don't have time for hate speech".
"I don't hate you. I am here kneeling with my hand held out to you."
"Yeah, you are one weird dude."
"It got your attention."
The person looks around a bit nervously. I suspect they are looking for that hand in the mass that will seek to pull them back in line. If my luck holds out I'll say what I want to say before that happens.
"What do you want," asks the protestor?
"It's not about hate. It's about freedom. Are you free? Can you do what you want? Can you say what you want? Can you talk to whomever you want? If not, are you free? That's all."
I see confusion. I see anger. I see fear.
I say "Thank you for talking to me" as I rise back up and turn and walk away.
I have no delusions that I just changed their mind. I may have accomplished nothing. I may have planted a seed. They may think.
Now, I need to go see about fixing that window...
---
That is the end of my story there.
I believe in freedom. Yours and mine.
Words don't take my freedom away. I can walk away from words.
Words of true hate. I can walk away from those as well. If someone is throwing actual physical spears those can hit you in the back if your turn and walk away and kill you. Words cannot.
Thus, any attempt to limit what people are allowed to say is an attack on freedom. You are free to ignore and walk away from words. They are not attacking or harming you in any way that you cannot walk away from.
If you choose to let them harm your own mind, or emotions that is on you. In life we learn how to deal with the physical dangers we encounter such as hot, cold, hunger, pain, etc. Yet we move on. We do not suddenly decide we can remove those things from existence as that is not realistic. We instead learn to deal with them.
We must do the same with our minds, and our emotions. Were you hurt by words? If you think you were then deal with it. That doesn't mean attack and remove freedoms from the person that spoke those words. It means deal with it inside yourself. LEARN. Learn how not not have those words have any effect upon you. It is not as easy as trying to make it so others cannot speak. Yet, in truth the easy path is often the wrong path. Look towards the more difficult paths. They are often very rewarding.
If you value freedom. Then you should value the freedom of others. One cannot truly exist without the other.
Do your own thinking...
Have you ever considered the statement "Thinking outside the box?"
Think about that statement. That implies there is a box. I think we instinctively understand that and nod as we think about that box.
Why are we in a box?
Are we free?
So is thinking outside the box also perhaps free thinking?
It's not about hate...
It's about freedom...
Are you free? Are you attempting to take away freedom of others? Is not forcing them into the box so they think like you, and say the things you say doing that?
---
I was lying in my bed this morning and most of what I wrote above flitted through my mind like a fire. I had to get up and write it while I was still inspired. It actually began with a simple two word spark. "Global Exorcism"
EDIT: And yes I forgot to use the discussion tag again. I was not really thinking discussion when I created this. I was just trying to give it form while I still had a grasp of it in my mind.