Flight Lesson With A Sylphic Prince
Flight Lesson With A Sylphic Prince
---
---

---
City whose torches spew wax
Dribbling down spires of glass,
Candle-scraped sky that blurs and
Melt in the reflection of airships.
I flew, smog-winds in my wings,
Sharp laughter and bright profanity
Buoyed me in a sylphic cyclone,
In which I commiserated with
Riphyel, air spirit of thirteen
Thousand years whose gusted
Progeny spread the earth over
Surfing the ionic drafts
Of Gaia's breath.
---

---
"Open your ear, child!" Riphyel cried
In sibilant tones of triumphant pride.
Humbly I honed my auribus with
A fine-toothed comb of focus:
Glimmering fluctus that rang iridium bells,
Manna singing chori of an ancient daze,
Tangled history that searing wept,
Beauty that screamed molten
Glass and crystal ululation
Melting the mind of
Which I was no
Longer an
Owner.
---

---
"Steady, my love."
Came the crooning voice
Which stabilized my ailerons
With honeyed reassurance of age.
The monsooning chaos in my aural
Funnels calmed and I breathed in balm.

Hexagonal ship of amber light,
Whose hearts aglow in fervent flight
Propelled me through the city dark,
Whose life and gloom my soul did hark.
---
---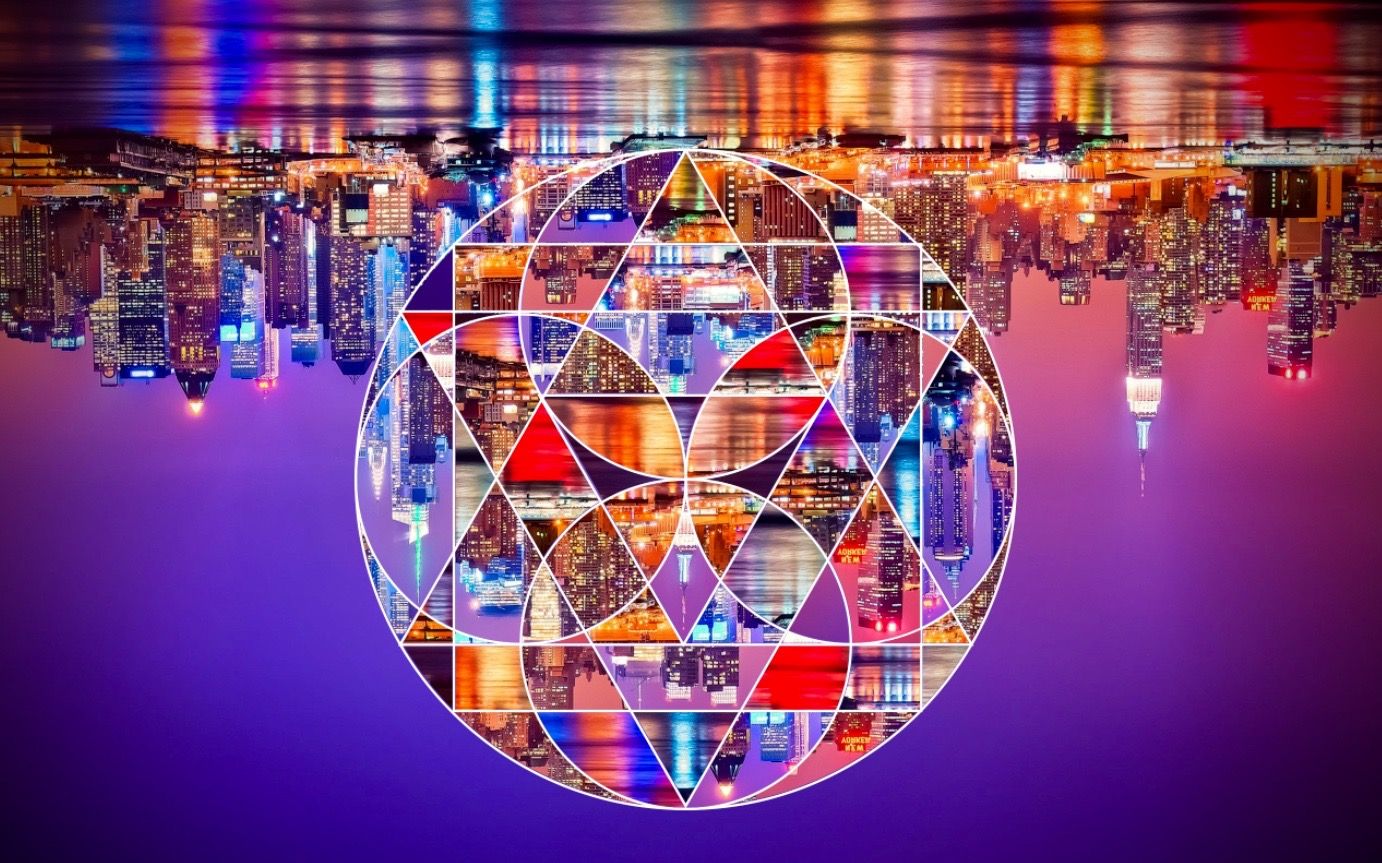 ---

---
Written by Daniel Pendergraft
8/2/17
@d-pend
---

---
Unfamiliar terms guide:

sylphic (adj.): of or pertaining to an air spirit (sylph)
auribus (n.): Latin word for ears (plural form of auris)
fluctus (n.): Latin word for waves (singular is also fluctus)
chori (n.): alternate plural for chorus (normal form choruses)
ululation (n.): a howling or wailing sound
aileron (n.):a flap hinged to the trailing edge of an
aircraft wing to provide lateral control, as in a bank or roll

---

---
I added the preceeding section in the hopes that it may help those
Who find my language unusual. Indeed, they are not wrong!
I hope you enjoyed this story of a flight lesson with
My friend Riphyel the sylphic prince!
Don't forget to support @runicar,
The creator of the excellent
Art displayed in this post!
Have an awesome day,
Love, @dpend
---

---