Reverend Griffins was highly regarded by the St. Andrew's Church brethren. Teacher, they called him; an understatement of how well he delivered his sermons.
Here asking questions, there involving the congregation in so apt a manner, individuals felt directly spoken to.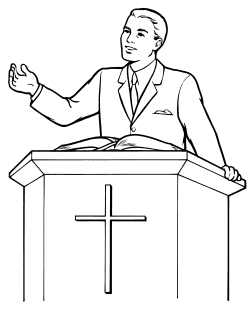 Today was Christmas day. Predictably, all the church pews were occupied; an observation the Reverend quickly pointed out.

"Today we are many!" He said, throwing the congregation into laughter, "I wish everyday was Christmas!"
He waited out the laughter before taking the reading.
"And the Word was made flesh, and dwelt among us…," he read, completing the verse off-head.

"John, 1:14, Huh?" He started, telling of how Jesus became a man like 'us'.
"But why didn't Jesus just come to earth as God, in all his glory and grandeur?"
It was a rhetorical question, but the congregation knew Reverend Griffin would wait out until somebody responded.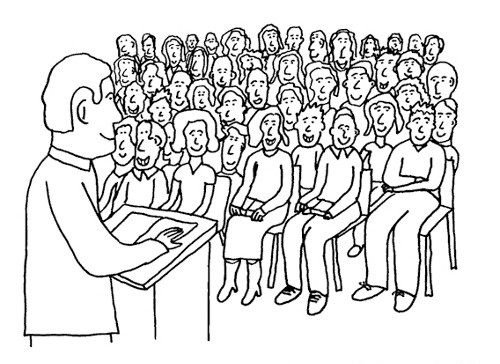 The silence was becoming embarrassing when a tiny hand shot up somewhere in the midst.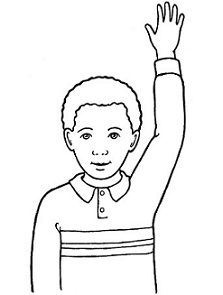 As the crowds locked eyes on him, 7 year old Jesse confidently approached the podium, his mind replaying a memory.
Out ploughing the field early morning with papa, he had saddened seeing the tractor knock down the flying white ants.
Intent to save, he had shouted loud, imploring them to fly away from the advancing danger but to naught.
"Why can't they understand me and move away?" He complained,
"Because you are not their kind", papa had told him, "to be heard, understood by them, you have to become like them."
Jesse now made the relation. "If Jesus had come as a God, humans would not have understood him. Only by becoming human would he be understood by humans."
In the deafening awe, only his little footsteps reverberated as he left the podium.



The end
Word Count: 296
Image link
Read my other stories in the same category at:
https://steemit.com/story-300words/@ebitularmbert/a-short-story-judgement-day
They are each less than 300 words and take about 7 minutes to read. For each of them, I would be much honored if you share your thoughts on the experience of the characters I there create.
And will you be kind enough to upvote me? To Resteem the post. To Follow me so you can get these kind of work in your feed. Rest assured, I am already honored.