Report: Crypto Exchanges lost over $760 million to hackers in first half of 2018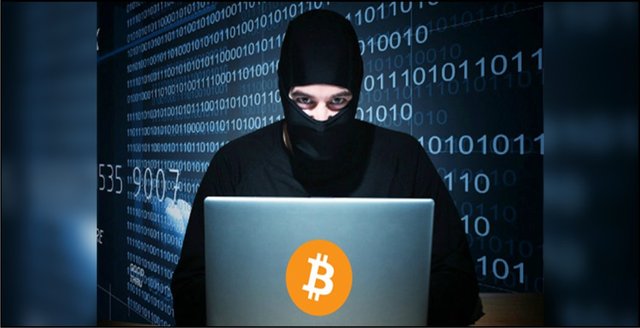 Cryptocurrency theft has surged three times in the first half of 2018 over the whole of last year, according to a report by CipherTrace.
In its recently published inaugural cryptocurrency Anti-Money Laundering Report, the US-based cyber security firm revealed that cryptocurrency exchanges lost $761 million to theft in Q1 and Q2 combined, as compared to the $266 million lost in 2017.
CipherTrace estimates this figure could surge to $1.5 billion this year. According to the authors, these illegally obtained funds are "laundered by criminals to help hide their true identities and avoid arrest."
Some of the major heists that shook the cryptocurrency ecosystem this year were the ones suffered by Japan's Coincheck, India's Coinsecure, and South Korea's Coinrail and Bithumb. Coincheck alone lost about $530 million in a high-profile heist which occurred in January this year.
"Stolen cryptocurrencies are three times bigger this year than last year so the trend is obviously not our friend here," CipherTrace CEO, Dave Jevans, told Reuters.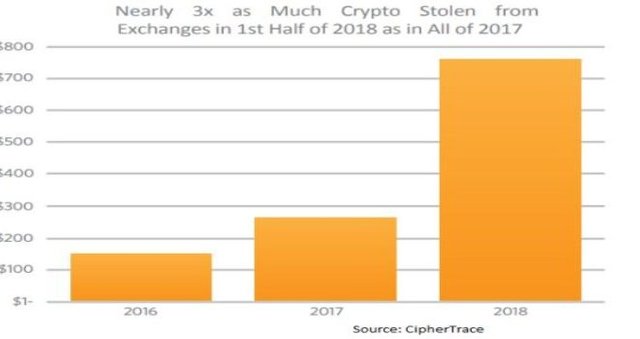 The report also noted the rise in the number of money laundering services available for cryptocurrencies, also known as mixers, tumblers, foggers, and laundries.
CipherTrace also announced that it is launching a software to enable exchanges and hedge funds dealing in cryptocurrencies to ensure compliance with anti-money laundering laws.
Jevans noted that global regulatory authorities, law enforcement, and exchanges have been in continuous talks to explore how to prevent cryptocurrency-based crime.
"Now we are seeing the big guys coming together asking for cryptocurrency anti-money laundering regulation - it is inevitable, it will be unified, and it will be global," he added.