Steemlets.com - List of Handy Bookmarklets for Steem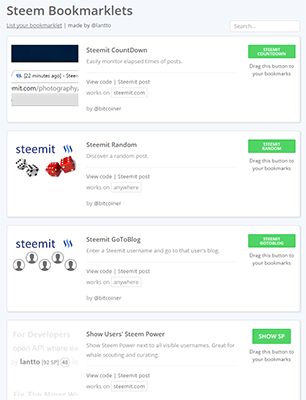 Bookmarklets are tiny scripts you execute from your bookmarks bar. They are limited in scope and often only do one thing.
steemlets.com is a collection of bookmarklets related to Steem. Most of them are for steemit.com and provide utility in different ways, making your stay more convenient and effective.
Examples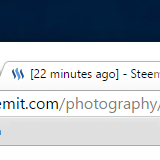 Easily monitor elapsed times of posts. One of the best and most popular bookmarklets. Just activate it and a timer will show up in the tab.
---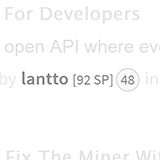 Display Steem Power next to all visible usernames. This can be used on feeds, comment threads or wherever a username is visible.
---
Installation
Installing a bookmarklet on steemlets.com is very easy. Just drag the button to your bookmarks bar and you're all set. If you don't see the bar you can enable it with Ctrl+Shift+B in Chrome.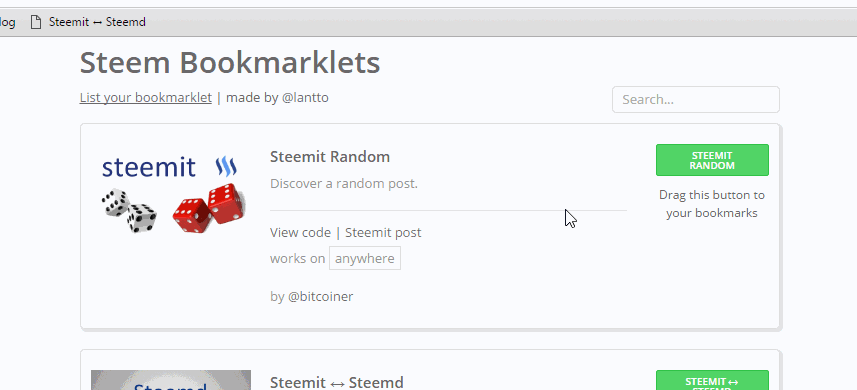 ---
Add your bookmarklet
If you have built a bookmarklet you want to list just submit the linked form or write a comment here. All entries are linked back to their corresponding Steemit posts.
If you like my tools please give me a follow! @lantto