Have we ever heard of different people, I have a phobia of heights, I have a phobia of cockroaches, I have a phobia of a certain object.
This is where I rarely leave my comfort zone and by this I mean writing a publication unrelated to my area and the reason is a personal experience. Obviously because I am not an expert in this subject my content may present some errors, but to avoid this I always try to investigate a lot on the subject in question so that my content is full of reliable information, truthful and not provide incorrect information.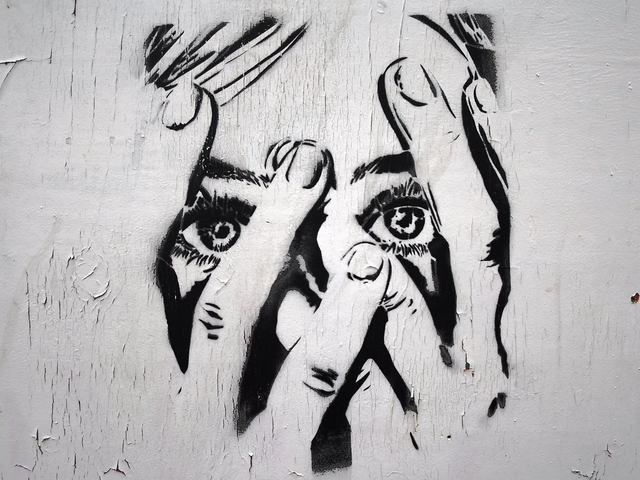 Public domain Flickr
In this case it is my mother, 55 years old, civil engineer with a postgraduate degree in civil construction and a bachelor's degree in integral education. And the ones I'm going to tell you about are extremely strange because of their academic level.
About 15 years ago I had noticed something strange about her and that is that on several occasions she showed no interest in computers and phones, at that time had not yet come to market the smartphones, I think the boom had begun BlackBerry, to tell the truth, I do not remember very well. There were several brands that were bringing to market beautiful 3D color screen phones, especially Nokia, my father had given one to my mother for her birthday and she accepted, but I did not see a face of joy. As the days went by I realized that the phone was in his box my mother did not use it and I asked her: - "Mom what happens because you do not use the cell phone that my father gave you", and she replied: "I like the one I have I do not understand much that new phone". My mother had a big heavy old cell phone that was only good for making calls, I remember she didn't send text messages, because she doesn't like to deal with things that way.
After a few weeks my mother gave me the phone my father had given her, I was very happy and didn't give it importance. But then I noticed that my mother prepared her expositions and talks with sheets of paper, she didn't use slides that was the boom of that moment, in addition she had gone out to the market very good computer programs of calculations of structures of design and excellent simulators and my mother continued doing her calculations and designs of manual form and that was quite strange to me with all the technology that we were adopting in this then.
With the passing of the years many technological advances have been implemented and nevertheless my mother still does not use computers or intelligent telephones, at present she only uses the old telephone of our house. Well, I shouldn't criticize too much because I've had practically one year without a smartphone since my last one was stolen. Sad reality of my country hahaha.
I came to the conclusion about two years ago that my mother may suffer from "technophobia", which as its name indicates is the medium for everything related to technology, but in this case my mother is not afraid of everything because she uses kitchen utensils and very sophisticated appliances, so she is only afraid of the computer and cell phone, which is the "cyberphobia and nomophobia" respectively.
It sounds pretty weird, doesn't it? and especially because of my mother's profession! And because of this, I was curious to publish something related to phobias. But this publication has a very particular focus on how to deal in a general way with phobias, I do not want to extend myself to write everything about phobias or make this article like wikipedia, because that's why we have wikipedia.
The focus of this post is more than anything to talk about the techniques and one of the most effective techniques to be able to cure this disorder and is based on everything I have read during this last time and highlight the most relevant.
Let's get started!
Firstly, fear is an emotion caused by effect or threat of physical or psychological damage that usually people to feel this feeling usually flee, in fact, the action that generates fear is a beneficial and adaptive reaction, as long as it is a rational or proportional to the situation experienced by the person.
When we have an irrational fear disproportionate to the situation presented and of extreme intensity can be said to be a phobia. Usually in the vast majority of cases when people only think of the phobic stimulus causes people to experience a disproportionate fear, ie if we are afraid of an elevator simply thinking that these within one will cause you to experience a sudden feeling of fear, anxiety and agitation, but above all will prevent you from thinking clearly because your body and by that feeling your body will try to fight or flee from that circumstance.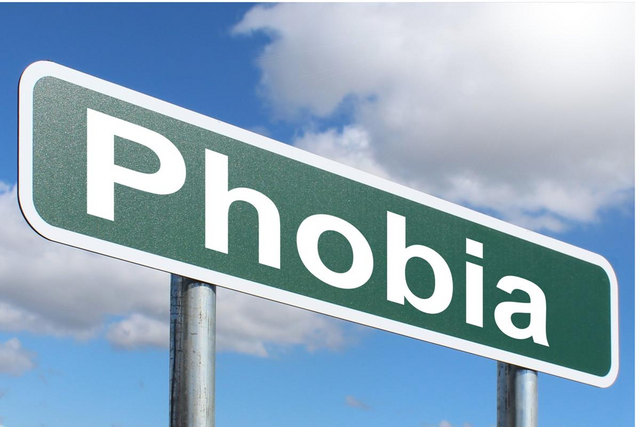 Creative Commons 3 - CC BY-SA 3.0 Nick Youngson
This feeling is not pleasant at all for this reason people who suffer from a phobia usually avoid by all means what causes so much fear which may be an object, situation or activity. Something very interesting is that people who suffer from some kind of phobia may recognize that their fear is excessive or irrational but it is still virtually impossible to control it.
Many of us also tend to mix the definition of phobia with anxiety and get confused with these two terms.
Anxiety is a form that goes far beyond the limit of fear itself, that is, when the medium exceeds the limit it becomes panic. When a situation is overcome that kind of sensation becomes a phobia, take as an example again to be afraid to fly in an airplane "is natural", if we have phobia to fly we would not have the ability to get on the plane because the fear leads to create a reaction of "panic" that tends to completely block the person and the phobias can be directed over anything. We can become panickers of a situation, of a subject or of a thought and therefore it can lead us to a reaction, we can produce the panic attack "a kind of electric shock in the body that terrifies us" and the person feels in that moment like a sensation of slow death or madness or even the fear can also lead us to reactions to fight them through compulsions as for example, Repeated hand washing, repeating formulas or other compulsions, or just as phobia can lead us to constantly ask for help from another person and become dependent on that person.
"It is here where I say that my mother depends a lot on other people to be able to perform some tasks that require the use of technology, for example, when she needs to make a bank transfer she calls my sister or me and asks for the favor, when we can not she tends to despair and get upset because handling data from a bank account is very delicate and must only be done by a person of her trust.
I mentioned to him: - "Mother, in about 3 months I'm leaving the country, how are you going to communicate with me?".
As I said at the beginning he doesn't like cell phones of any kind, only a local phone and in my country making long distance calls can't be done due to bad phone service. Maybe I'll ask my sister for a favor and she'll put us on video call and give me a greeting and blessing, that's what we do today with my younger sister who's in another country, my mother doesn't touch the smart phone, she just shows up and gives a greeting and talks a little with my sister while I hold the phone.
To tell you the truth, it's very strange, I ask her if she's ever been through trauma or anything like that and she says no! Nowadays using a computer is essential for every human being and more if a person is a professional in the field of engineering, I sincerely find it very strange all this that my mother suffers, I have even told her that we go to a psychologist or something like that to see if we treat this phobia and she categorically refuses.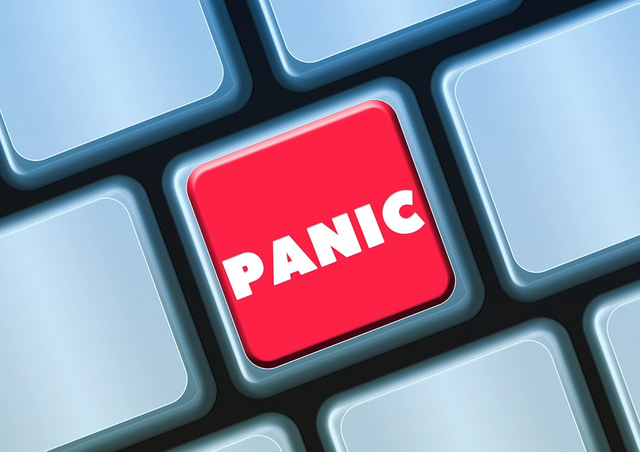 Public domain Pixabay
We must mention that there are phobias or fears that are learned as, for example, when we are small our parents tell us that spiders are dangerous or is something we should fear and we fill our minds with that idea and therefore as we grow up we continue to be afraid of this insect. For this reason there are quite particular phobias or very strange.
Then we ask ourselves the question: is a phobia something with which we live the rest of our lives?
To answer this question we say that you can not necessarily live with this disorder because there are several treatments and one of the best known is "Systematic desensitization" which consists of gradually exposing the person to phobic stimulus, until he can experience it without panic.
It is said that 8% of the world's population suffers from some phobia, although sometimes it is very difficult to recreate the stimulus we are afraid of. For example, if we are afraid of lightning or the sound of thunder, the treatment must be submitted around thunderstorms, which is not very efficient due to the danger. In this type of cases virtual reality is used and they can finally overcome their phobia.
For this reason I have investigated these problems by my own means for some months now and have found the following:
Why are these phobias generated, is there a specific cause?
Some psychiatrists specializing in the subject mention that the question of why? has always been a dangerous question in that it induces us to look for a cause in the past as I mentioned in the previous paragraph, but most of the people who suffer from some phobia have not presented any experience that has caused some trauma, have not even had any conditioning of family experience or any specific situation, even has no biochemical justifications that can justify this.
The pathological fear can happen to any person, I could call it as something "democratic" can suffer from phobia the most intelligent person in the world, even the most ignorant, those who have more money, those who have less money, the bravest and the most cowardly, who has had a complicated and very difficult life, and another that the truth has few problems or has presented during his life. Experts do not have a sure and correct explanation of why a person may suffer from a phobia.
Experts do know how to build a phobia and it is that people build it by reacting to certain sensations through 3 solution attempts that try to control the situation that frightens them.
The first according to these experts is the strategy of the room, but the more they are avoided the more they confirm the inability to manage that condition. So what makes you feel safe first causes this fear to increase even more.
The strategy of controlling one's own reactions consists of being calm, controlling or frightening the fear. But this creates a paradoxical effect between us in which reactions increase and become panic, so trying to control this fear can cause the opposite and lose control altogether.
And the third strategy is to look for a person who can calm down or accompany the other person who is suffering from phobia.
If some of us put these strategies into practice for at least 3 months a panic reaction is built. A clear example is if we are afraid to speak in public and put these strategies into practice there will come a time when the person by trying so many times to solve this problem can get to explode, ie, experience so much these actions come to an effect that is overflowing exasperated. There is no external stimulus because the mind builds what we fear.
It is affirmed that phobias are constructed in this way since for many years studies have been carried out and it has not been possible to clinically demonstrate how a phobia is constructed. Therapeutic solutions have not explained the problems.
A therapeutic strategy can be applied to so many people suffering from this disorder, the problem in its structure describes the same strategy, and therefore the solutions explain the problem.
The vast majority of psychotherapists in the world have tried to counteract this problem by unblocking these 3 failed reactions and putting into practice techniques so that people can change this phobic reaction.
What do we do when we have a phobia?
For many years different techniques have been studied, but one of the most effective that has lasted more than 30 years or remains the most valid is "The technique of the worst fantasy" which is to teach people to seek fear with their own fantasies, they are told that every day for the course of 30 minutes should isolate themselves and imagine their worst fantasy against their phobia.
"This is good! I mentioned it to my mother and made her laugh and the truth could turn out. How about imagining you're using a smartphone or the computer and simulating structure and design calculation programs or things like that related to civil engineering. "Mom this could help you a lot to do a better job, a lot more efficient and faster, but above all it could generate better economic income and I think that's the key word in this! "more money" because for no one is a secret that is a great motivation hahaha.
Certainly I say this from my own perspective as a novice not knowing the area, it is likely that doing this or encouraging my mother in this way this making a serious mistake and can simply hide the phobia, or maybe if it works and I can make it disappear with this technique and probably conclude that the phobia was not as strong as we imagined, in this case I am left with the doubt and would need the opinion of an expert as for example @abigail-dantes which is the closest to me within STEEM that could know a lot about the subject.
Another clear and concise example with this technique is if a person is afraid to fly in an airplane, then he must undergo this therapy imagining that he is flying, but it must be done in a measured way, that is to say, we know that the person suffers from this terrible disorder and the first thing he is going to imagine is that the airplane is going to crash or explode, the person always tends to imagine the worst because that is what he fears of death. Then the patient must first be properly prepared by entering a comfort zone before entering the plane. That which people experience is called "paradoxical effect" which is very surprising for the person, who getting into their own worst fantasies do not present fear on the contrary tend to relax. People when imagining or encountering this kind of sensations are not scared, it is as if they call the ghost then touch it and make it disappear.
After this experience the person is usually guided 5 times during the day in an interval of 3 hours to reintroduce themselves into their worst fantasies, regarding their fears and most frightening situations, but on this occasion without isolating themselves by continuing to do their daily activities and the person is put to the test that the more they look for fear the less it comes to them.
To continue with this type of therapy the person is taught to use this same technique every time he feels this fear situation or when the fear comes without warning and thus the person experiences concretely how to overcome their fears. After having learned to use this technique is planned how to deal with situations that so far the person has constantly avoided and after several sessions the person overcomes his disorder.
Studies have shown that in 95% of cases this type of technique completely cures the person with a phobic disorder. After overcoming and following the patient in periods of 3, 6 and 12 months and showing that there are no relapses or that the symptom becomes another disorder.
In general, when there are relapses, specialists analyze their entire treatment and find that the patient has made a mistake during the same or has put into practice some of the erroneous strategies that can cause or increase their phobic disorder.
In conclusion I can say that if a person with a phobic disorder complies with therapy properly can overcome their fears completely and this is very important because you can feel a sense of freedom and doing normal things in your life without fear of anything. It is very important to be very clear about the three strategies that are the cause of a phobia, because if we do not understand these steps well is difficult to carry out the treatment correctly.
If you have any suggestions or other important points to add to this topic and be able to discuss please leave your comment.
As I mentioned at the beginning of this publication I am a novice in this subject and I am simply writing from my own perspective of everything I have read and the experience lived with my mother.
Thank you very much for taking the time to read this content.
Sources:
Publish through our official app and you will get an extra vote of 5% https://www.steemstem.io/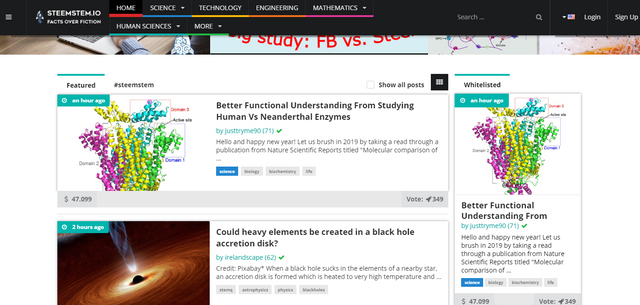 Video credits @gtg
Join the discord channel
Vote for @stem.witness here