Are Gender Stereotypes Accurate?
Chicken Sexing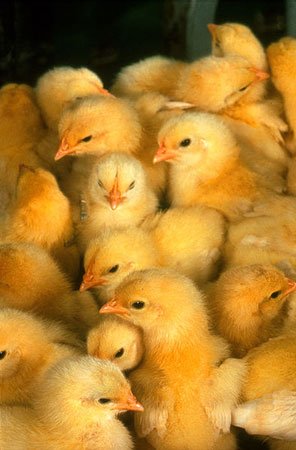 They all look the same, until you get to know them.
Chicken sexing is the art of separating chicks into females and males. This art is so hard to art-iculate, and therefore teach, that Western chicken sexers often waited till the chick was 5-6 weeks' old to do the sexing[1].
The Japanese, however, were able to do it with day-old chicks, because they figured out an ingenious method of teaching this art:
The student would pick up a chick, examine its rear, and toss it into a bin. The master would then say 'yes' or 'no' based on his generally correct observation. After a few weeks, the student's brain was trained to masterful levels.[2]
The example is often used in philosophy to explain the innumerable cases in which people are prone to know something without being able to articulate how or why they know it:
we are highly accurate at categorizing natural kinds, substances, artefacts, and so on. We do so quickly and subconsciously, and the process is completely inaccessible to introspection.[1]
Could the same be true of gender stereotyping? After all, we have experiences with males and females from, literally, day one. Before we're even born, one could claim! We spend our entire lives with males and females.
Yet many in the sex differences literature claim that our male/female stereotypes are wrong. How could that be—and are they? Or is this yet another case of highfalutin academics looking down on people's unlearned intuitions?
Rigidly Held, Illogically Derived, and Erroneous in Content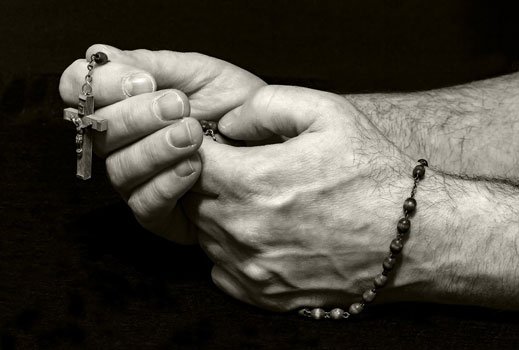 Are stereotypes like other demonstrably erroneous beliefs?
Source: pxhere w/ CC0 Public Domain license.
That is how Walter Lippman — the journalist who first brought stereotypes to the attention of social scientists in 1922 — defined stereotypes: "generalizations about social groups that are rigidly held, illogically derived, and erroneous in content."[3]
You don't have to be an expert in definitions to recognize that assessing a stereotype's accuracy scientifically is a lost cause when stereotype is defined as having "erroneous content" from the outset.
And yet the "assumption that stereotypes are necessarily erroneous was implicit or explicit in much of the early work on stereotypes."[3]
Group after group of college students who submitted themselves to the arduous (though credit-rewarded) process of answering their teachers questionnaires, didn't hesitate to apply sweeping characterizations to entire social categories.[3] How could those generalizations possibly be correct? So researchers blissfully continued along Lippman's line, defining stereotypes as (to take one example) "a fixed impression which conforms very little to the facts it pretends to represent"[3].
It was only in the 50s and 60s that some researchers raised doubts as to the necessary erroneousness of stereotypes. In their work, Gordon Allport (1954) and Henri Tajfel (1969) equated stereotypes to any other objects in everyday life about which we make sweeping generalizations:
As probabilistic generalizations about a group or class of people, stereotypes are accordingly no more illogical or erroneous than generalizations about any other sort of category that perceivers might construct and find useful (e.g., the category of chairs or dogs). Thus, the question of whether stereotypes are erroneous became an empirical question rather than a defining characteristic of stereotypes.[3]
Yes, stereotypes were no longer defined as false. It was, rather, the job of science to discover whether they are false—or true.
As this redefinition of social stereotypes became the default among researchers, the researchers' older view of stereotypes as necessarily false finally caught up with the public (like a bad skype connection, communication between the scientists and the public tends to lag).
But the lag was also partly because of conscious efforts by feminists to maintain the older, and now defunct, view of the stereotype.
(Some) Feminists' Influence on Stereotype Research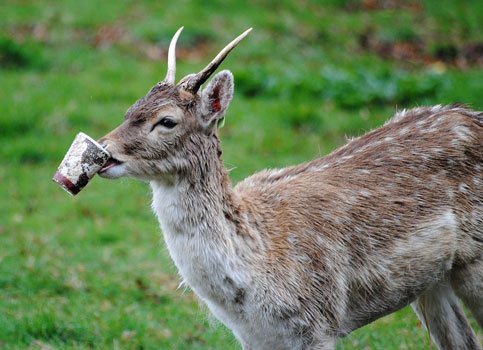 Some influences are negative.
Alice H. Eagly, in a readable (and recommended) paper titled The science and politics of comparing women and men, which can be described as a review of the literature and the politics of sex differences, states, rather powerfully, that:
Never before in the history of psychology has such a formidable body of scientific information encountered such a powerful political agenda.[4]
What body of scientific information is Eagly talking about? And which political agenda?
Like many feminist psychologists of the time, Eagly, caught up in the passions of the 70s feminist movement, had a simplified view of what empirical research on sex differences would reveal:
Properly analyzed to remove artifacts, this research would yield null findings or, at least, differences that could be described as trivially small.[4]
And that was indeed the consensus during the 70s. But that changed as psychologists studied the matter further. As Eagly reports:
The flood of scientific research on sex differences that followed the modern reemergence of the feminist movement has failed to present psychologists with an absence of differences between the sexes[4]
But that didn't agree with some feminists' political agenda:
Despite the meta-analytic evidence (and other types of evidence) showing many consequential sex differences, many feminist empiricists have worked energetically to preserve the 1970s scientific consensus that sex-related differences are null or small. [...] Indeed, this view has become quite widely accepted in the scientific community and strongly influences contemporary textbook presentations of gender research.[4]
Though people often like to present feminism monolithically, the fact is that you can scarcely put two feminists in a room and find that they agree with each other. The researchers discussed above, who actively try to maintain the idea that sex differences are non-existent, are feminists. The researcher, Eagly, who argues against their position, is a feminist. The author who is presenting this debate to you (yours truly) is also a feminist.
It's strange that all these people have women's—and people's—best interests in mind, and yet are of such different minds about this. That's how, on the one hand, we get researchers who refer to studies of sex differences as "battle weapons against women"[4], and on the other hand those who talk about the necessity of sex differences research, who see it a different way:
One of the things that blows students' minds is to realize that women disproportionately, about twice as much, suffer from all anxiety and depression disorders relative to men, and almost all our models for studying anxiety disorders are based on male animals. Even in those cases where the results in the male animal don't necessarily generalize to the female animal, we still use them as models for human depression and anxiety disorders.[5]
That's a quote by neuroscientist Larry Cahill, who works in a field that some others call "neurosexism",  perhaps because of "fears that [it] could lead to a kind of gender essentialism and feed into harmful stereotypes"[5].
Luckily, government bodies are still of a rational turn about this:
In a major policy change implemented in early 2016, the National Institutes of Health made clear its expectation that researchers seeking grants "consider sex as a biological variable in all stages of research." The reason was simple — if overdue. Past studies often focused on males, yielding results that did not always apply to the other 50.8 percent of the population.[5]
Though many feminists took issue with this decision, my belief is that there is no way to ignore the truth without, in the long run, paying for it with your physical and mental wellbeing. Despite the strong effort by some parties to squelch research that reveals differences in the sexes, I have to side with Larry Cahill on this when he says that "you simply cannot be treating women equally by ignoring them"[5].
Are Sex Differences Small?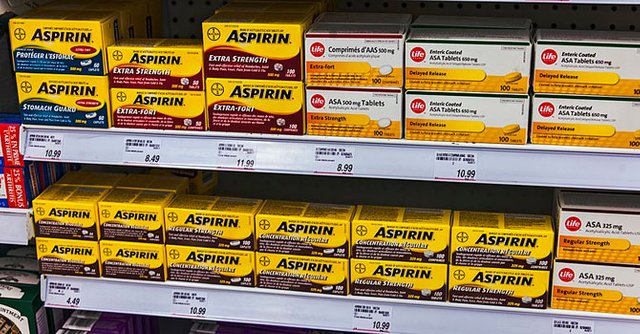 What's bigger than aspirin's effect on heart attacks? Hint: it starts with "s" and ends with "ex differences".
It's instructive to narrow our focus for a moment on the specific issue of whether the differences found between the sexes are small.
Quite reasonably, Eagly says:
differences produced by comparing women and men should be judged in relation to other known findings[4]
In a survey by Lipsey and Wilson (1993) of 302 meta-analyses, the average mean effect of psychological studies was 0.5 on the d metric. That's considered a medium effect size that "people would normally notice in daily life [...] visible to the naked eye"[4] Small effect sizes are 0.2, and large effect sizes are 0.8.
So where do sex differences fall?
Obviously, all over the spectrum, with "substantial numbers"[4] falling in each category, from small differences to large differences.
Therefore, when research that has compared the sexes is judged in relation to reasonable benchmarks for judging psychological findings, it does not support descriptions of sex-related differences as routinely small or as generally smaller than other types of findings of interest to psychologists.[4]
In plainer words: if we chuck sex differences, we'll have to chuck the whole of psychology.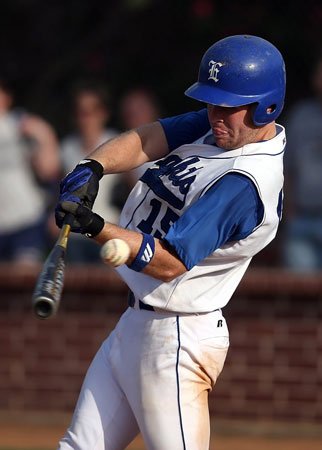 And we'll have to chuck sports too.
Source: pexels w/ Public Domain license.
And not just psychology. Eagly mentions that in major league baseball the percentage of variance between batting performances is ~ 0.3. But these zero-point-threes stack up, and over time produce a large effect on a team's success. (Imagine a similar .3 difference—a small difference according to the d metrics above—in some performance of women vs men.)
Eagly also mentions an experiment on the effects of aspirin on heart attacks: the experiment was ended prematurely because it was deemed unethical to withhold treatment from the placebo group, even if the variance in heart attacks was only 0.1%. Other drug experiments were ended on similar grounds, with similar small effect sizes—much smaller compared to many sex differences.
Even those who admit that sex differences exist, often add that they are quite small. This, to me, has the intention of trivializing what one has just admitted.
The same strategy is employed in many psychology textbooks, where a footnote warning that the sex differences are small often accompanies the text, whereas the same is not done for equally small differences of other psychological findings.
Some psychologists have even recommended that all sex comparisons should be accompanied by a percentage variance "tag" attached to them [...]. Unless these tags are added to all effects that are reported for a study (or in a textbook), such a practice would trivialize a particular class of findings because most readers would be unaware that the percentage of variance accounted for by any one variable is ordinarily a small number in psychological research.[4]
Indeed, this hand-waving reference to sex differences as small—i.e. something not worth acting upon; unlike, say, aspirins for heart problems—undermines the practical significance of these findings, and may blind some researchers to the possibility that large social status differences between men and women might be the result not of injustice, but of the cumulative effects of very small differences.
In fact, I may be very gracious in saying that some researchers may be ignoring this possibility of the cumulative effect of small biological differences, given how sensitive these same researchers are to the cumulative effect of social differences. As Michelle Obama writes in her autobiography:
Because what was a basketball game if not a showcase of boys? I'd wear my snuggest jeans and lay on some extra bracelets and sometimes bring one of the Gore sisters along to boost my visibility in the stands. And then I'd enjoy every minute of the sweaty spectacle before me—the leaping and charging, the rippling and roaring, the pulse of maleness and all its mysteries on full display. When a boy on the JV team smiled at me as he left the court one evening, I smiled right back.[6]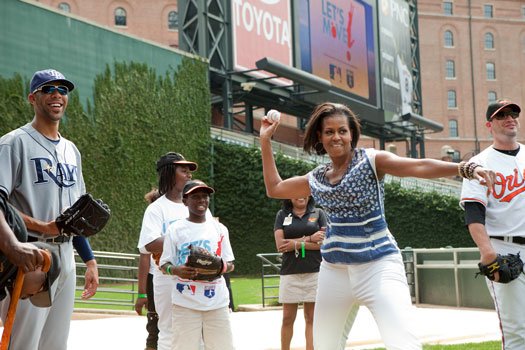 Now everyone's smiling at her.
Sorry, my quote library is acting up again. What I wanted to paste is this:
I knew I was no smarter than any of them. I just had the advantage of an advocate. I thought about this more often now that I was an adult, especially when people applauded me for my achievements, as if there weren't a strange and cruel randomness to it all. Through no fault of their own, those second graders had lost a year of learning. I'd seen enough at this point to understand how quickly even small deficits can snowball, too.[6]
I put it to you that, if small and unfair social differences can snowball into large social injustices, then small biological differences that are no one's fault can also snowball into large social differences.
Dipping Our Toes into the Actual Research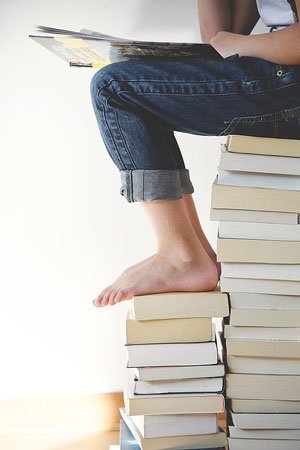 Source: pexels w/ Public Domain license.
I see this post is running long, so I'll make it into two parts.
But before I close it, let me justify the post's title by ending it with some actual research that corroborates the accuracy of gender stereotypes. I'll do that more earnestly in the next post, but here's a taste.
Swim did a study in which she assessed the gender stereotypes of a group against the metaanalytic findings in the sex differences literature. The study involved stereotypes such as restlessness, math, influencability by persuasive messages or group pressure, gazing during conversations, tendency to help in emergency situations, and several more. The results did "not indicate that subjects were consistently overestimating gender differences"[7] (though all the ones I used as examples were in the "accurate stereotype" category).
It seems that subjects were mostly accurate in their stereotyping; secondly, to a lesser degree, somewhat overestimating; and lastly, in the least degree, underestimating.
But, rather interestingly, when it came to women stereotyping men vs men stereotyping women, the stereotyping of the men favored the women:
Favorable feminine characteristics tended to be overestimated.[7]
In other words, the stereotyping was not mostly of the harmful variety, but rather of the idealizing kind (of course, feminists have argued that that's also of the harmful variety).
In another study (but same paper) done by the same author, the results were flipped, in the sense that most subjects underestimated the differences of the sexes, and were accurate and overestimating in about equal measure.[7]
At any rate, both studies failed to bear out the notion that stereotypes are inaccurate (inaccurate in the sense of exaggerated — I doubt that when feminists claim that our stereotypes are inaccurate, they are saying that we are underestimating the differences between men and women!)
As regards favoritism, the results of study 2 mirrored those of study 1: women tend to be stereotyped in more positive ways.
In the conclusion of the paper, the author wrote:
The majority of findings from Study 1 were accurate, whereas the majority from Study 2 were underestimates.[7]
Yes, our stereotypes are, at least according to parts of this research, mostly underestimating the actual differences!
With a couple exceptions:
Only two areas yielded overestimates in both studies. Subjects overestimated men's tendency to be aggressive and women's verbal abilities.[7]
But overestimation does not equal inaccuracy. Confused? You'll have to wait till my next post where I explain!
One last quote from Swim's paper:
A comparison of their estimates to the actual effect sizes indicates that women also revealed in-group favoritism because men's estimates were closer to actual differences.[7]
Curtain Close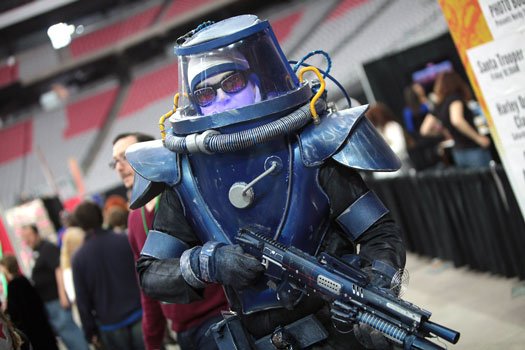 Mr. Freeze exists beyond the Batman universe, though he might look different in our world.
Though this post was mostly of the appetite-whetting variety, I hope I've been successful in somewhat dispelling the notion that gender stereotypes are inaccurate, and in revealing why this idea that belongs firmly in the 60s is still with us, and who might be responsible for freezing it in time and keeping the public's understanding in a mummified state.
We'll do some heavier-duty thawing in the next post, but for now I'll leave you with a quote by Bari Weiss, a New York Times editor, as it was spoken in this Bill Maher episode:
I was put through that system that you talked about, the snowflake factory, you know, I went to a college where I was told that gender is a social construct, nature doesn't matter at all, that there's really no difference between men and women — I'm sorry, that's just ... those are myths, okay? And that's the lie that the sexual revolution sold to women.
Till next time, keep thinking. ‍
---
REFERENCES
---
Some earlier Sex Differences episodes:
16: Is More Sex Indicative of an Average Intelligence?
15: Cuming of Age: The Boys That Drink Semen to Become Men
13: Sex and the Sexes: Talking Past Each Other
9: The 70-year Cognitive Puzzle That Still Divides The Sexes
8: Do Transsexual Persons Have An Opposite-Sex Brain?
4: Sex Differences: Do females and males have different brains? Pt 2
1: Sex Differences: Does the Chromosome Maketh the Man?
---
steemSTEM is the go-to place for science on Steemit. Check it out at @steemstem or browse the #steemSTEM tag or chat live on discord and definitely visit www.steemstem.io
---

---