The 70-year Cognitive Puzzle That Still Divides The Sexes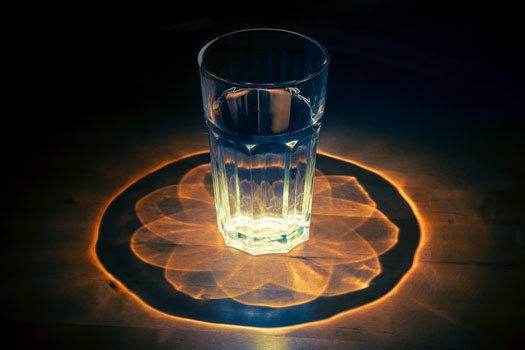 Is this water puzzle the most solid experiment in the field of sex differences?
Source: qimono w/ CC0 Creative Commons license.
Curtain Open
It's called the WLT, short for Water-Level Task. I want to introduce it to you by asking you to attempt it.
And please don't look ahead to the answer!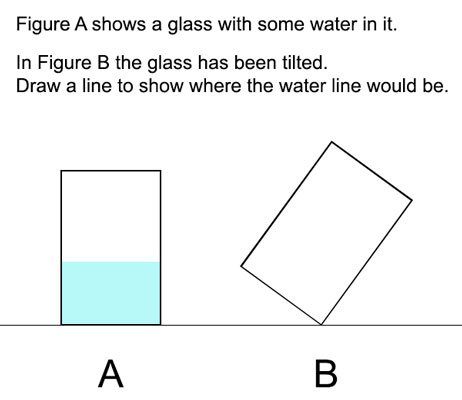 Have you done it? Please do if you didn't, and show your answer in the comment section.
The Water-Level Task: Dividing the sexes since 1948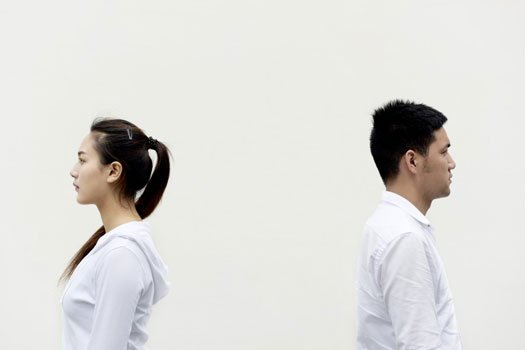 They had an argument over a glass of water.
Source: Pxhere w/ CC0 Public Domain license.
If the line you drew is anything other than horizontal, you answered wrongly. I won't go into the physics of why liquids follow gravity instead of the orientation of their container, as there are @steemSTEM authors who can do a better job of that. Thing is, if you can read, then you should have enough real-life experience to know that that's invariably what happens: you'd never be able to drink a glass of water by tilting the glass, if the water level followed the bottom of the glass like some jelly.
Females disproportionately give the wrong answer to this puzzle. In their efforts to level the results, researchers tried using photos instead of schematics, using a container with rounded sides so there will be less interference with a horizontal water line, having the water lines pre-drawn and just asking the participants which line looked correct, and just generally making it easier and easier. It didn't matter: after decades of variations to the puzzle, a significantly higher proportion of female adults and adolescents still draw a slanting line.
For fairness, I must mention that not all interventions are failures:
Thomas, Jamison, and Hummel (1973) demonstrated that when previously inaccurate college women are allowed to view the actual water level in a bottle tilted to the same angle as the test item, they copy accurately.[5]
Let's just move on.
The history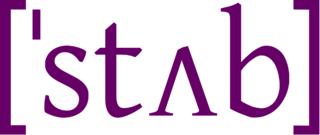 You won't learn a whole lot about the Water-Level Task from its wikipedia entry: it's shorter than this post's opening section. At least it mentions it was developed by Piaget (his colleague Inhelder's part in this was apparently consigned to oblivion).
Those of you who know him, know Piaget's work was primarily in child development. The WLT is no exception: he developed it in order to probe children's emerging spatial concepts and reasoning. It was by accident that a sharp sex division in the subjects' ability to complete the task was noticed (more on this in a bit).

Piaget distinguished 5 stages in the developing ability of children to solve the puzzle. The first stage is drawing squiggly lines — basically a big middle finger pointed in the direction of the researcher! Then the lines follow the bottom of the containers. In the third stage the line starts tilting as if trying to negotiate the gravity from the Earth with the gravity from the bottom of the container. In the fourth stage they figure it out in all cases where straight angles are involved, but get it wrong whenever the glass is tilted. In the fifth and final stage, they get it right.
The children reached the final stage by age 9, and there was nothing to indicate that adults would have any difficulty with the task.
That was until one Rebelsky, true to the Rebel part of her name, came along and disturbed the waters by reporting that some of her graduate and undergraduate students had great difficulty correctly completing the task. But most importantly:
In addition, Rebelsky reported that females were less accurate than males, a finding that has been replicated by virtually all subsequent researchers.[1]
Why?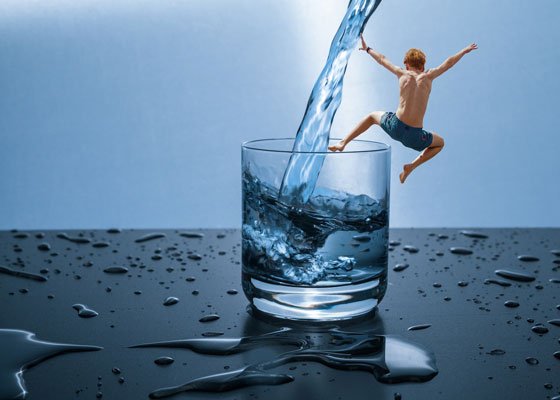 Do boys have more experience with glasses of water?
Source: AxxLC w/ CC0 Creative Commons license.
A number of hypotheses have been proposed as to why women underperform men so much. My favorite is socialization. If you think that amounts to trying to explain why women have less experience with drinking glasses of water compared to men, you're right, that's what that means.
But in fact, the WLT is often used precisely to falsify the argument that large sex differences between the cognitive skills of men and women are always the result of greater experience or socialization that favors the men:
[The water-level] task exhibits large sex differences, despite the fact that every Western child, male or female, has daily experiences with fluids in transparent containers[2]
To be fair, there is clear evidence that boys and girls have different experiences, and that those experiences favor males. Here's some concrete examples relating to mathematics[6]:
girls attribute success in math to their effort, boys attribute it to their ability

girls attribute their failure in math to lack of ability, boys attribute it to lack of effort

parents blame bad math scores of their sons on bad teachers, and attribute bad math scores of their daughters to lack of effort

math teachers treat boys and girls differentially, and female math teachers even make self-deprecating remarks about their own abilities
So are girls and boys differentially exposed to mathematics and spatial-related training and expectations? Sure. Can mathematical and spatial abilities be influenced by experience, and do boys get more of that experience? Certainly.
But that doesn't explain why at a certain age (before the hormones kick in) "girls are performing equal to or better than boys, in math in general"[6].
I also need to remind the reader at this point that we're still talking about glasses of water: that's glasses with water in them. Why then math and spatial abilities? Because those are the general areas in which the most data exists regarding socialization favoring boys. Is there any study showing that boys have more experience with glasses of water than girls do, or studies that show parents making disparaging comments when they catch their daughters drinking water? None that I'm aware of.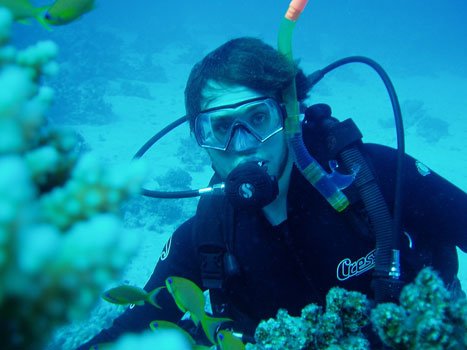 Is this where boys spend most of their childhood?
Source: niki_vogt w/ CC0 Creative Commons license.
Let's go the complete opposite of socialization, and consider a gene hypothesis of WLT sex differences:
a recessive gene on the X chromosome both facilitates acquisition of the horizontality principle and is more frequently expressed in men than in women[1]
A horizontality principle encoded in the genes? Get outta here! You can read more about it here if you want, but I'm moving on! (For the OCD among you, I got a footnote at the end of the post.)
A hypothesis that straddles biology and socialization says that:
different levels of exposure to sex-related hormones, such as androgen and estrogen, during the prenatal period cause the brains of males and females, including those areas that involve spatial ability, to develop differently[1]
Hormones affecting brains? Now you're talking!
The "bent twig" hypothesis, for instance, says that boys' biology (be it genes or hormones or both) bends the twig in a certain "pro-math" direction, but the growth itself is provided by socialization (hey, you can't learn math without schooling, after all).
If you've read my earlier posts, you'll see why I find this to be the most attractive hypothesis. If you haven't, wait for my next post, in which I'll talk about pubertal hormones: the last of John Money's critical elements of sex and gender.
Regarding the WLT, consider again a point I mentioned, that the sexes start more or less the same, but separate as they grow older:
The [WLT] sex differences are most pronounced in adult and adolescent samples, but do appear in younger samples as well[4]
That, to me, says it's the hormones that are doing the trick, since the sexes start on a more or less even footing on this task, and the differences appear only later. If that wasn't the case, Piaget himself (and his uncommemorated colleague) would've noticed it in their original study.
Curtain Close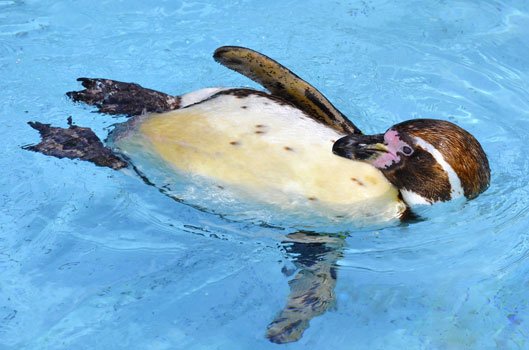 Source: Wildfaces w/ CC0 Creative Commons license.
I haven't mentioned any numbers on how much the male performance differs from the female. It varies, but its significant. Females typically show from 2 to 3 times greater deviation from the horizontal compared to males. The studies, in toto, make the WLT one of the most robust in the history of the field. Despite the researchers' no doubt good intentions, they have been unable to eliminate the differences by altering the experiment.
So far, the exact causes of females' underperformance on the WLT remain a mystery. The task is simply too complex to be explained simply.[5] It's well known, however, that men perform better in mathematical and spatial areas, and so if you consider the WLT to be just an instance of those areas, as I do, then you don't need a separate mechanism to explain the differences in performance.
So how did you do on the WLT? Given how all of us here are either minnows, dolphins, or whales, I doubt any one of us will have issues with tasks involving water!
See you next time!
---
Footnote
At most the data they gathered can be said to be consistent with their hypothesis. At worst they could be accused of some data-fitting by their introduction of a "misclassification error parameter" that makes the data just erroneous enough to fit the hypothesis. The error parameter implies that ~25% of the test subjects were misclassified.[5] They do argue however for the reasonableness of the introduction of this parameter. But still they needed to end their paper with a good word about studies that do not confirm their hypothesis: "It seems quite possible that the failure of recent studies to support the X-linked model reflects the inadequacy of certain statistical procedures rather than any absence of X-linked influences."[4] Sure.
---
Uncredited pics are by yours truly.
---
REFERENCES
---
Earlier Sex Differences episodes:
8: Do Transsexual Persons Have An Opposite-Sex Brain?
7: Do Parents Stereotype Their Children's Gender?
6: Sex Differences: Do females and males have different brains? Addendum
5: Sex Differences: Do females and males have different brains? Pt 3
4: Sex Differences: Do females and males have different brains? Pt 2
3: Sex Differences: Do females and males have different brains?
2: Sex Differences: Check out the gonads on that one!
1: Sex Differences: Does the Chromosome Maketh the Man?
---
steemSTEM is the go-to place for science on Steemit. Check it out at @steemstem or browse the #steemSTEM tag or chat live on discord