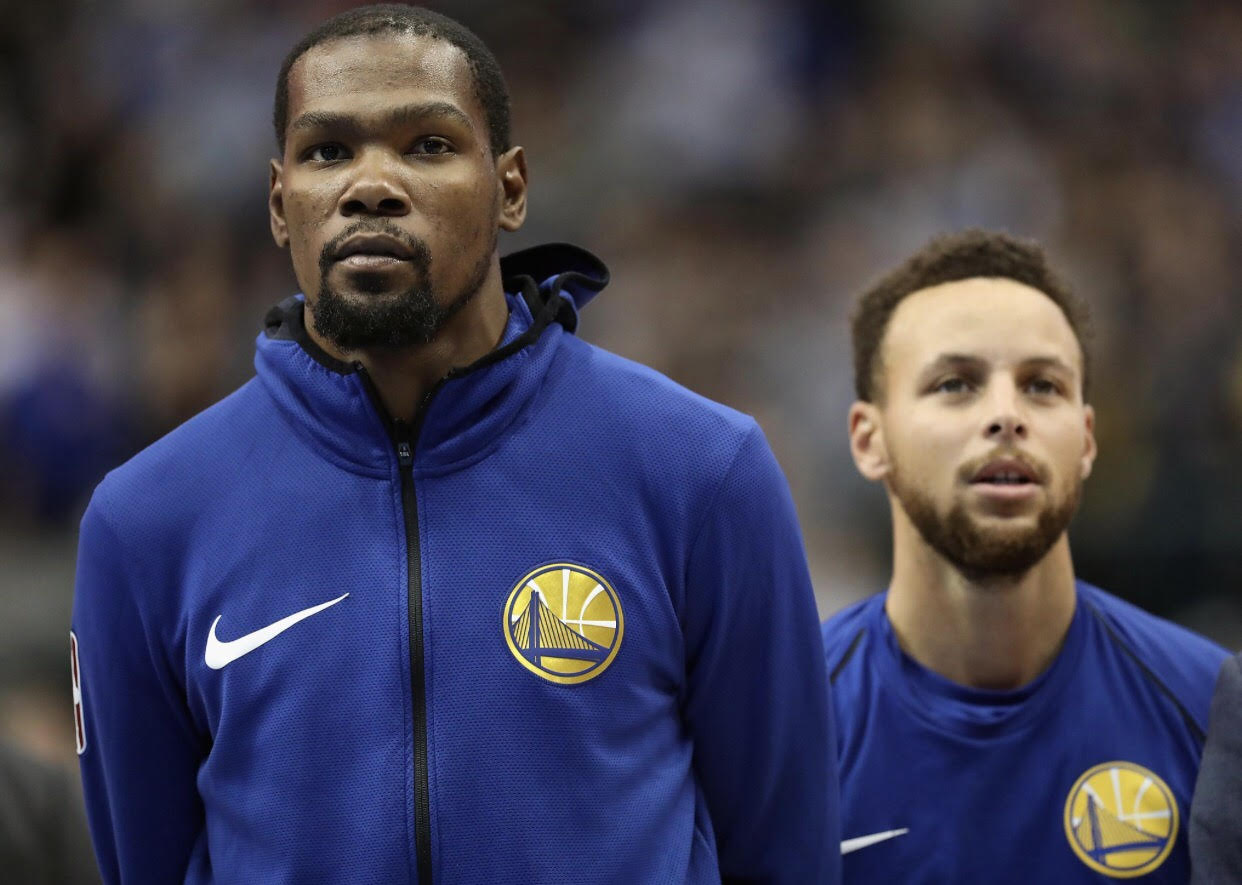 ---
SteemSports Presenter:
@mateonav53
---
SteemSports Editor:
@scottybuckets
---
The Golden State Warriors came into Houston on Monday night looking like the full-strength playoff version of themselves in a well-fought victory over the Rockets 119-106. Kevin Durant (37 pts, 3 rebs, 1 assist, 1 block), Klay Thompson (28 pts, 4 rebs, 2 assists, 2 steals), and Steph Curry (18 pts, 6 rebs, 8 assists, 2 steals) led the charge for the defending champs while James Harden (41 pts, 4 rebs, 7 assists) had a great game, but didn't come away with the win.
---
The first quarter made us think that it would be incredibly competitive and come down to the wire. James Harden was left stunningly wide-open for a three-pointer for the very first play of the game. Golden State tried throwing up some shots but Houston just had a heightened tenacity on both ends of the floor to start the series off. They've been waiting for this series the entire year, and they were playing like it. Houston looked sharp as they jumped out to a 12-4 lead and Harden was 3/3 from the field. The Warriors scrapped back and narrowed it to one, 13-12, but Houston quickly jumped back ahead 21-12. Harden led the charge for Houston, but every time Durant got the ball the Rockets couldn't throw anyone at him near his height or speed. The first quarter was a speedy one, and the Rockets were only up by one 30-29 by the end of it.
---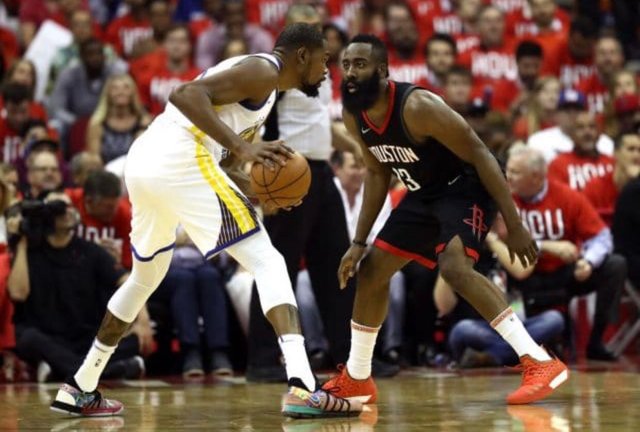 ---
The teams rolled out lineups consisting of mostly second-unit guys to start the second quarter. After a brief scoring drought, both teams heated up and some testiness ensued after questionable calls by the refs. Draymond already had a technical foul from the opening minutes of the game, and he was still yelling at officials, tempting them to slap him with a second. It looked like he might've been in for an early exit off an ejection or another technical.
---
Golden State hopped out to a six-point lead at the five-minute mark of the second quarter 47-41. Kevin Durant already had 17 points. Harden had been quiet since his 12 points in the first quarter. Houston just kept doing iso play after iso play and they weren't having much luck. Chris Paul and Kevin Durant got into a little word exchange and apparently, CP3 told Durant to "shutup and play ball". After that interaction, Houston grabbed the momentum and the lead momentarily off seven straight points at the end by James Harden, but Golden State managed to tie it back up. It was 56-all after the first half.
---
Trevor Ariza copped his fifth personal foul very early into the third quarter. That really hurt Houston's defense on the perimeter. Golden State was getting out and moving, and their stars were heating up. It looked like whoever was scoring for them was being guarded by James Harden after switches were made (which isn't a bad game plan). Houston responded by going right at Steph Curry for his defense. The Warriors started heating up though in the third, outscoring the Rockets massively behind Curry, Thompson, and KD. It seemed like Harden was the only one getting buckets for Houston. Harden's buckets weren't enough to keep the Warriors from extending their lead to 13 with two minutes remaining. Their lead was still there by the end of the quarter. It was 87-80 Golden State.
---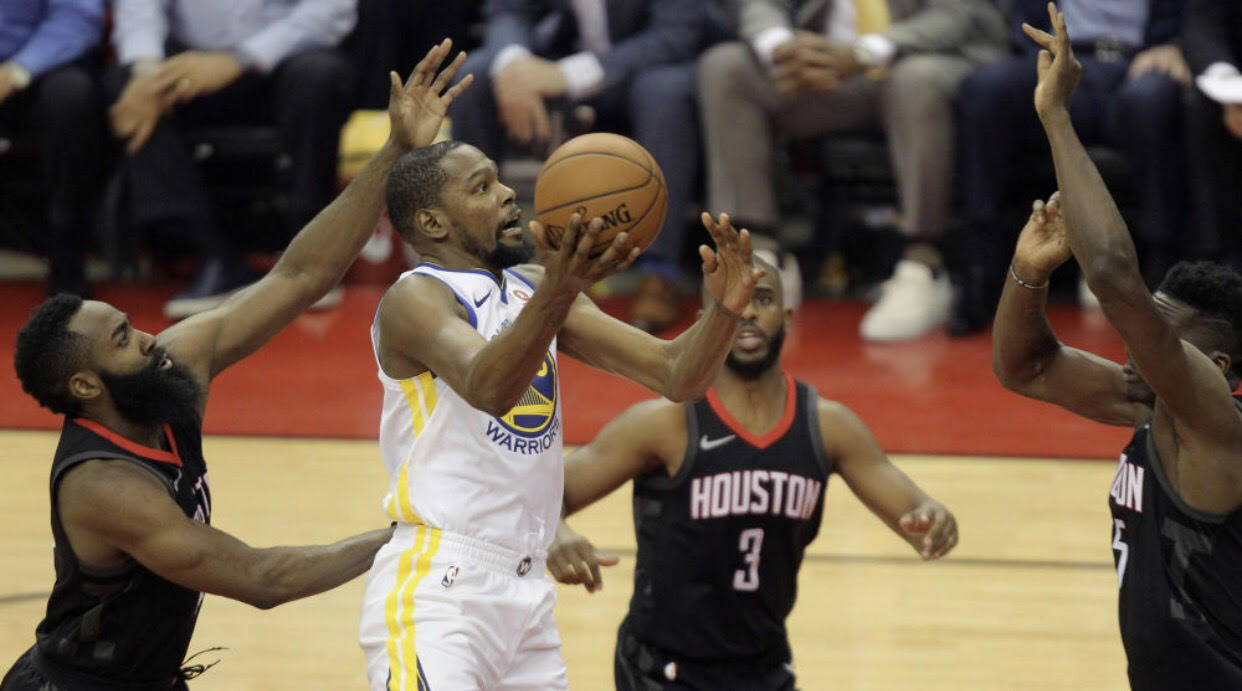 ---
The Warriors went on a mini-run with Harden on the bench to start the fourth, and Houston went cold from beyond the arc. Around the midway point, James Harden put the Rockets on his back and started scoring or assisting on all their baskets. Golden State would respond with a whole array of different scorers as they kept the lead around 6-10 points over the rockets. The last few minutes were pretty absent of drama, and Golden State coasted to a win 119-106.
---
Well, Houston came out strong and sharp in the first quarter, but once Durant and Thompson settled in they couldn't keep up. Golden State played with a ton of poise on the road. After the game when he was being interviewed, Kevin Durant remarked that they knew the Rockets were going to come out hard from the get-go, so they just tried to stick to their game plan and it worked out for them. Houston definitely stuck to their iso-heavy scheme and at times it looked ineffective. Credit needs to be directed towards Golden State's team defense as they made Harden work for every shot and didn't let Chris Paul or any other role players go off.
---
We will see how Houston comes out for Game 2. The Warriors are so good and stacked with talent, it feels like Houston needs to STEAL this game on their own home floor to have a chance in this series. You can't go back to Oakland down 0-2. Game 2 will be on Wednesday night.
---
Thank you for following
@steemsports
and you can find me
@mateonav53
---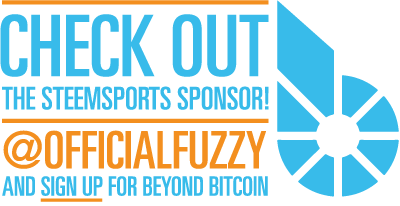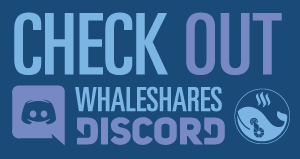 ---

---