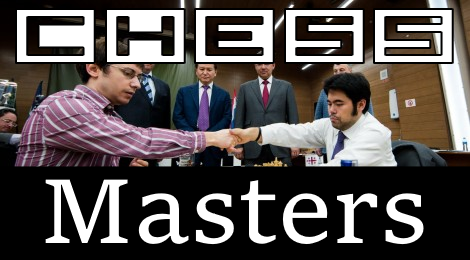 ---
Join us for another community chess initiative, cast your votes, help distribute SP and make a difference!
---
---
ChessMasters/SteemSports Presenter: Yuriy Kosyanchuk - @stranger27
---
Times and Location
Play Chess, Win, and Get Rewards!
Sunday, December 4th
7:00 PM UTC
---
Tournament Preview
I (@stranger27) will be hosting the second rapid Steemian chess tournament where the top three winners will be handed out Steem. This will take place on December 4th at 7:00 PM (UTC) on Lichess.org. This event will last about 2 hours and will have a time control of 5+2. In order to play, all of the participants must register an account on Lichess.org and we prefer if you use yout Steemit username.
---
Tournament Regulations
---
As the tournament is only available for participants on the Steemit platform, the competition will be closed for all other Lichess players with help of the password "steemit". The registration will open 1 hour prior to when the event starts, i.e. at 6:00 PM UTC. Immediately after the creation of the tournament, I (@stranger27) will add the event name to the comment section. Winners will be defined according to to rules of tournaments on Lichess.org.
---
Winners Rewards
---
The rewards for this match will come from the last post (70%).
---
Payout System

50% - 1st place
30% - 2nd place
20% - 3rd place

---
The Important Addition
This tournament will differ from the last one as it will not only reveal the strongest players but also will include teams competition! At the moment, there are two chess teams on Lichess.org that consist only of Steemit members.
---
1. Steemychess, created by @kooshikoo (nickname on Lichess.org is Hattifnatten)

2. Chess Dragons, created by @stranger27.

---
Whichever team that scores the most points in this tournament, will be the winner! At the moment, both of these teams are recruiting new players and they will be happy to pick up a new Steemit chess player, so consider joining one of them.
---
Steemychess Team
Since 30.11.2016
---
Since 30.11.2016
---
As you can see above, @bitsignal, last week's tournament winner, has chosen to be on Chess Dragons, but SteemyChess does have more members and most of them are still unrated. Besides, not all members from the last event joined to one of these teams. For example, the second place winner , @nikflossus, whose classical rating is 1842 did not join a team.
---
Explaination of the Different Types of Games/Ratings
---
Lichess.org defines games depending on the total time per game and on the assumption that an average chess match has 40 moves. There are the following types of games on Lichess
---
Bullet (total time is less then 3 minutes)

Blitz (3 to 8 minutes)

Classical (8 to 180 minutes)

Correspondence (1 day or more)
---
Our competition has the time control of 5+2 that means 5 mins per game +2 sec every move. Lichess calculates this like so:
5 + 2 x 40 = 6 min and 20 seconds -> Blitz (less then 8 minutes)
---
If we were to play 7+2, it would be:
7 + 2 x 40 = 8 min and 20 seconds -> classical (more then 8 minutes)
---
Time control is a big question for discussion. Next time, I may use a lesser amount of time (a lesser amount of games will be played during the tournament and it's harder to reveal winner when there are more participants). From another other point of view, more time (the easier to play for beginners and players in the middle). Some players prefer 5 minutes, some prefer less, and some need more time to win. Like I said before, in this game we will use 5+2 and it can be changed in the future if many players agree to do so.
---
Support ChessMasters Ultimate Vote Betting … together we all can win!
---
How to Play
Vote on the main post to enter the bet (main post rewards will also be added to the Stake Pool).

Cast your Vote Bet on ONLY ONE outcome for which you bet on for the win (Multiple comment votes will be automatically disqualified by the script, unvote and revote counts as multiple votes and will be disqualified).

After 24 hours, the post and related game comments payout to the pool; remember 25% voters rewards are deducted from the total post payout value first as per Steem curation rules. Voters are rewarded in standard fashion in proportion to their Steem Power holdings.
The Stake Pool:
The remaining 75% of the total payout is paid out in 50% Steem Power and 50% in liquid currencies, the latter now varies in payout ratio after the new fork. To make the process less complicated, we have decided to use all paid out SBD to buy Steem in the internal market to create a grand total Steem Stake Pool.

30% of the Stake Pool will be retained, of which 15% will go to the writer/sports presenter of the post, and the 15% balance towards editing, development and advertising.

70% of the Stake Pool will be held until the event/game outcome is determined.

Once the winning outcome is determined, we will execute a proprietary developed script that will divide and pay out the Steem rewards equally, using the Power Up method, to Mass Distribute SP to all participants that voted on the main post as the entrance fee as well as voted on the correct comment representing the winning outcome.

Only participants with a Reputation of 35 or more will qualify to earn SP rewards, but non-qualifiers can still vote and comment in support of the redistribution initiative.

Entry cut-off time is the earlier of the post payout or the start of the event.
---
Disclaimer and Image/Source Credits:
Images used in this post are either paid for and modified, Creative Commons (CC) or image credits supplied.

Note the views and predictions of the presenters are their own personal views and do not reflect the views and opinions of @chessmasters. @chessmasters does not offer betting advice.

Errors and Omissions Excepted (E&OE). ChessMasters is currently in beta, currently no liability will be assumed for errors.

@chessmasters reserves the right to amend future payout percentages based on the operation needs of the account.

@chessmasters is not a traditional betting platform and no fiat currency is used as rewards or in casting bets; as such does not fall under any gaming and gambling jurisdictions; but even so, users are urged to first consult with the laws and age restrictions of their countries.

@chessmasters in the unlikely event that when the Stake Pool is divided up between the winners and the nomenclature resolution goes below the third decimal place (example: 0.0001), then Steem decimal restrictions won't allow a payout and the pool will carry over to the next game.

@chessmasters is a @steemsports group initiative.

Please vote responsibly :).
---
Copyright © Ricardo Goncalves 2016
---
Campaign Partners
---
---
@complexring - campaign supporting witness and advisory role
---
@joseph - campaign supporting witness
---
@nextgencrypto - campaign supporting witness and advisory role
---
@riverhead - campaign supporting witness and advisory role
---
---
@smooth.witness - campaign supporting witness and advisory role
---
---
---
@witness.svk - campaign supporting witness and advisory role
---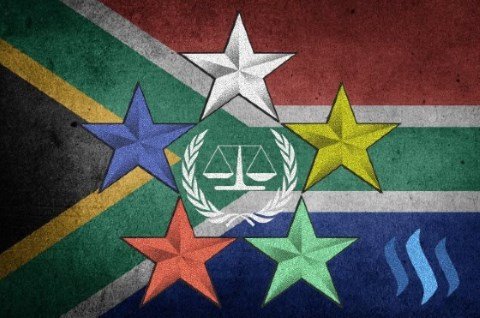 ---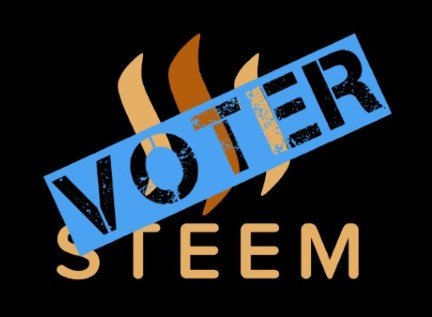 Autovote @chessmasters posts with steemvoter.com and help us grow the SP Distribution Stake Pool!
---
Manual bets on comments must still be placed to pick winners!
---

---
Contact me, thecryptodrive to have your logos displayed in the footer of our posts in exchange for advertising @steemsports and @chessmasters to your communities and initiatives, or for other worthy support.
---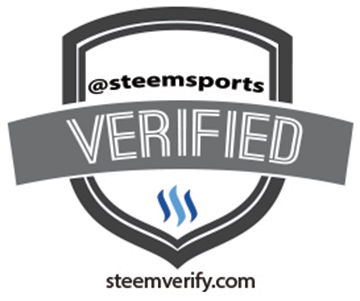 ---
Remember to UPVOTE, FOLLOW REPOST and SHARE on Facebook, Twitter, LinkedIn and others, in support of the @chessmasters initiative!
---
VOTE BET BELOW!!! VOTE MAIN POST AND ONE OUTCOME ONLY!
---