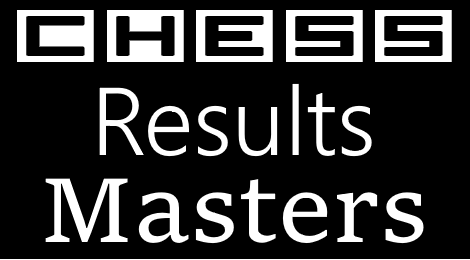 ---
---
ChessMasters/SteemSports Presenter: Yuriy Kosyanchuk - @stranger27.
---
In the last ChessMasters event, we proved that you, fellow Steemians can not only vote, but also play games to win STEEM! We also learned that we have quite a few strong chess players in our midst!
---
Tournament Results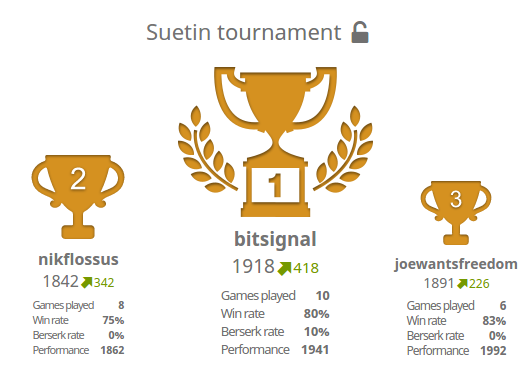 ---
Also, the winners will soon receive their rewards according to the announcement post.
You can check other details of the tournament and watch played games here.
The next tournament(s) will be this weekend. The details will be published in the middle of the week, so follow and vote @chessmasters account!
Meanwhile, all of the Steemit chess players who wish to participate in forecoming tournaments have some time to prepare!
---
Tips regarding getting better chances in the future competitions
---
1. Study the rules carefully, especially sections:
How are scores calculated?

Arena Berserk

The winner of the last tournament used the Arena Berserk option to get more points and play more games than other participants. Though it is not easy to play with half of their clock time, it may help you get points if you feel your opponent plays weaker then you.
---
2. Get to know your rating by playing rated games on Lichess.org. This way
you will know your strength and this info will be usefull when future tournaments have rating limitation.
---
3. Check your statistics on Lichess.org that your account generates.
Not only can you check your rating history, but you can also analyze your games and improove your skils. Here is an example from my Lichess account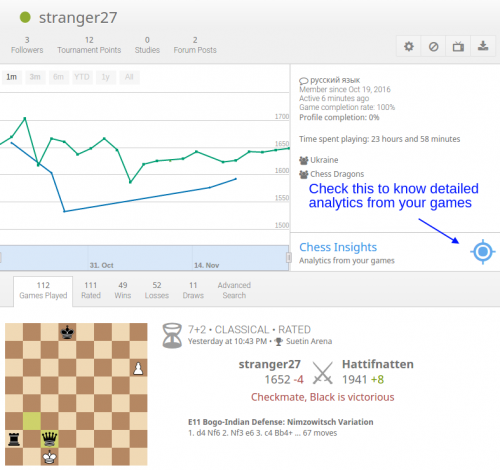 Pay attention to the Chess Insights section - it contains some very interesting data from your chess matches.
---
4. Try lichess training section. It gives you great suggestions to increase your chess skills.
---
It will be interesting to know your thoughts about our initiative, feel free to share your comments and any suggestions you may have.
---