STEEMSKATE WEEK (14) BEGINS!!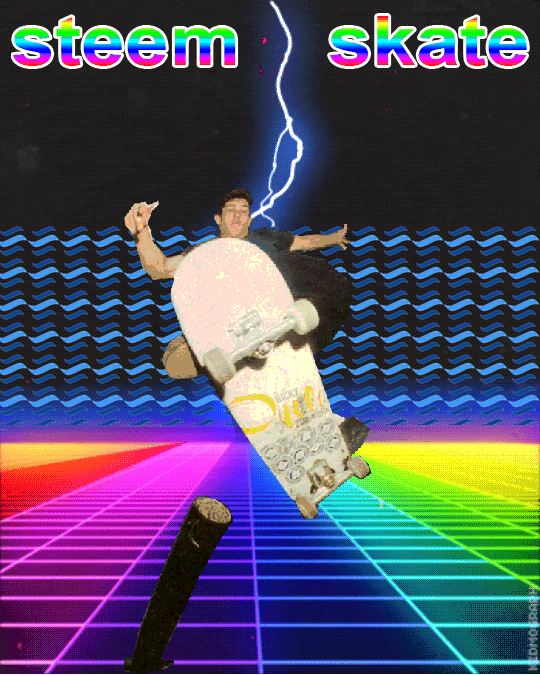 WELCOME TO STEEMSKATE, WHERE WE PROVIDE SKATEBOARDERS FROM ALL OVER THE WORLD A PLATFORM TO GENERATE CONTENT ON.
DONT HAVE A SKATE CREW BUT STILL WANT A REASON TO GO OUT AND FILM CLIPS?
BRING IT TO STEEMSKATE!
ALL SKILL LEVELS ENCOURAGED!
NEWCOMERS GET FREE STEEM!
STEEMSKATE NEWS
Steemskate is surging! click the #steemskate hashtag and see for yourself how successful these skateboarders are at generating cryptocurrency for their weekly skate edits!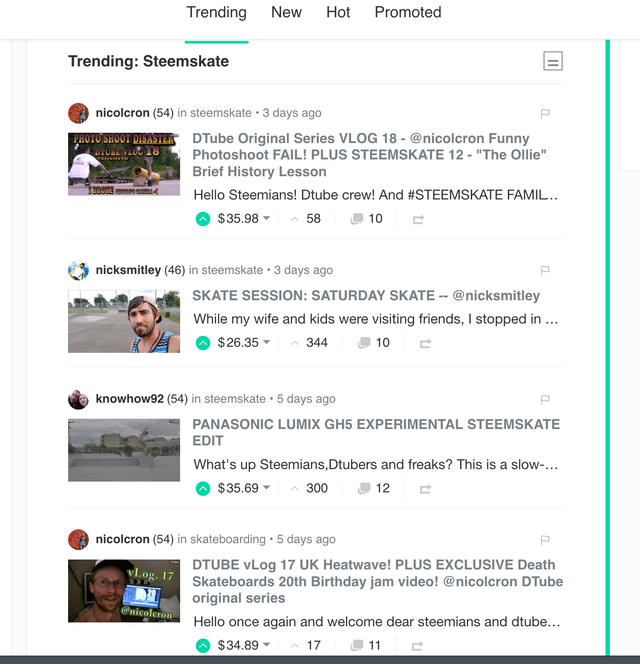 We are doing it!! Our skate community is being noticed and supported by Decentralized video hosting platform, @dtube.
We couldn't be more thankful! The steemskate crew is thrilled!
@SHESKATES926 meets BAM MARGERA!??
Bam gives a shout out to @sheskates926.

If only
she
would have mentioned STEEMIT!! We were
so close
to having a pro-skater mention steemskate.
None-the-less, this is important, and @web-gnar must lurk the #steemskate hashtag to feature her for next weeks results!
Last week's theme, "Shock a bystander" was so successful, this week's theme is a little milder, Skate something abandoned, something APACOLYPTIC-Looking. a DIY spot? the CRUSTIER THE BETTER. This week's theme is a tribute to @nicksmitley, who wont have a problem with this week since all his spots are crust.
:)
Thank you all for participating and we can't wait for your entries!!