I love simple hand-poured silver.
I like hand-poured bars, and much like old coins, I can handle them without worrying about ruining their finish. Even when the bar is super shiny, I can just wipe off any prints off them.
Also, no two bars from the same maker are the same, and it is the little imperfections such as bubbles, marks from the mold, indentations and pour lines, that give each one its own unique character.
I received this silver bar last week, and it came with my silver order.
Limited Edition Silver Slacker YPS Bar
1 troy oz, #108
YPS bars have the nice texture of hand-poured silver with mostly smooth finishes and are more consistent with less variation from each other.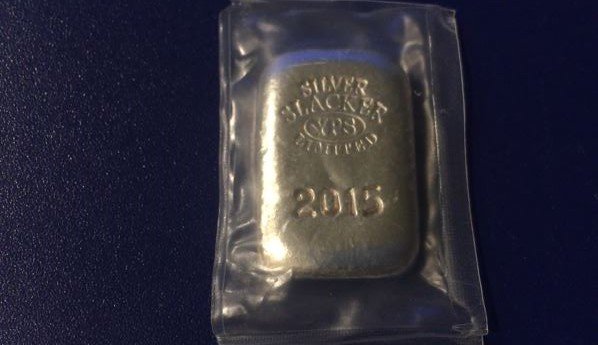 ---
Unlike other "rougher looking" hand-poured silver, YPS get a more consistent and smoother finished product with less bubbles and less bumps. For sure it has something to do with their hand-pouring method and the temperature of the mold.
It has the numbers 1 and 8... my lucky numbers! Yay!!!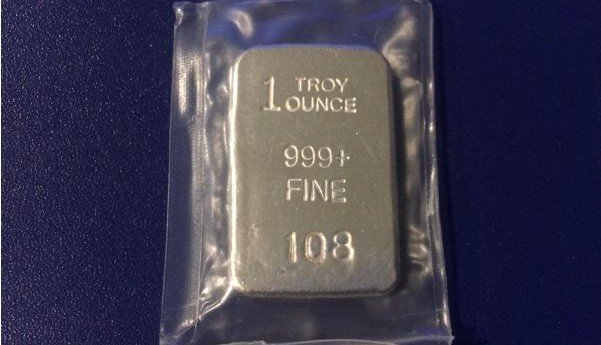 ---
Still in its original mint sealed package, it is not easy to see that this hand-poured silver has a pillow top. I like it very much!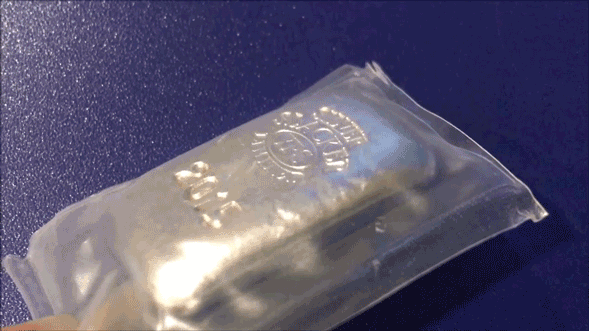 ---
This bar belonged to him, and now it is my treasure.

That Crazy Old Guy in Scottsdale gave it to me.
♥.•:¨¨:•.♥.•::•.♥.•:¨¨*:•.♥
Thank you for viewing this article. I will see you again soon!

@silversaver888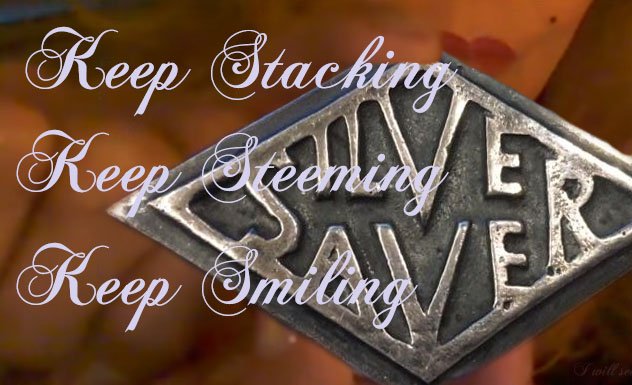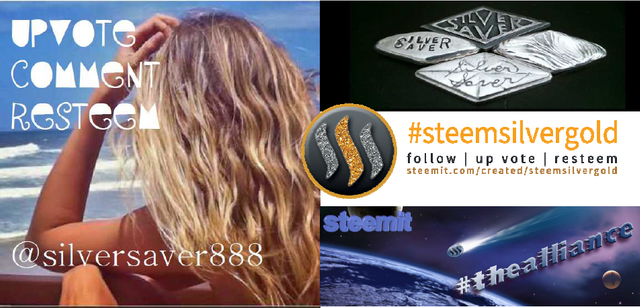 ♥.•:¨¨:•.♥.•::•.♥.•:¨¨*:•.♥
The Silver Saver Channel Bar, ltd. ed.
1 troy ounce, .999 fine silver, hand poured by MK Barz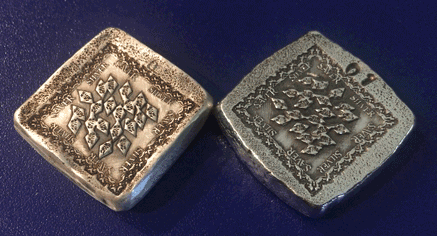 available from MK Barz and Bullion, click the link here. Use discount code: SSA10 to get a 10% discount for the Silver Saver Channel Bar. Thanks for your support! Thank you to the silver savers of steemit who have added the hand-poured Silver Saver Bar to their collection and stack. Do you have a Silver Saver Bar? Please let me know if you do the comment section below.

♥.•:¨¨:•.♥.•::•.♥.•:¨¨*:•.♥
---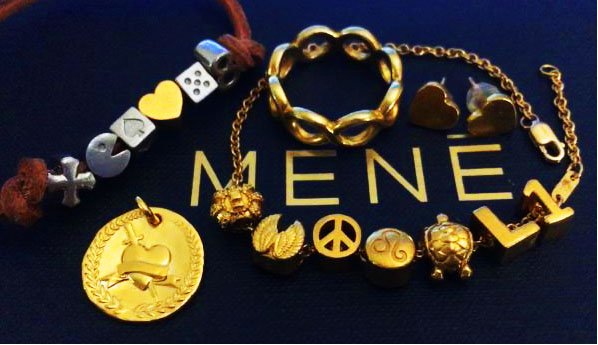 Mene 24K jewelry is a great way to build a gold and platinum stack.
Earn $5 in Mene credit for signing up for Mene with this invite link: https://Mene.com/invite/cK5BKh
---
Make it an AWESOME day!!!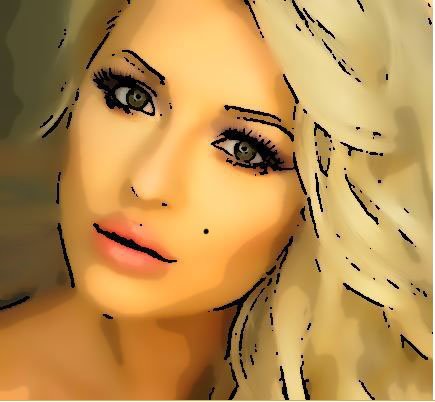 Hugs and Kisses 🤗💕💋!!!!