A Hoffman and Hoffman Silver Round
A Hoffman and Hoffman Silver Round was featured by my bestie, @silver510 in his article yesterday.
To complement that article, I'd like to show another well-recognized Hoffman and Hoffman silver round
The 1981 Hoffman & Hoffman Unicorn Round
1 troy ounce, .999 Fine Silver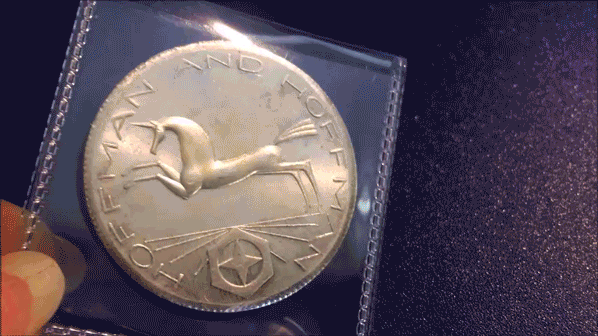 ---
I think that the design of this Hoffman & Hoffman art bar is simple and uncluttered, which makes it elegant and classy.
Even with the slight toning, this is a great specimen of a silver round with good luster which I am pleased to add to my stack of vintage art rounds.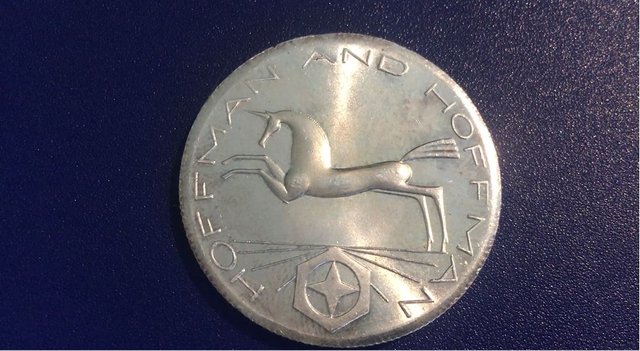 Obverse:
Features an alchemy symbol and a stylized unicorn reminiscent of the style of ancient coins.
---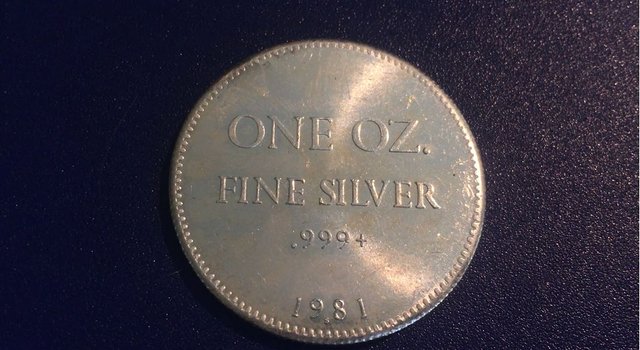 Reverse:
Displays the weight and purity along with a date.
---
I do not know the mintages of this vintage round, but I've seen it being marketed as "rare". There are some stories going around about the Unicorn Silver Rounds that make them coveted.
I have seen one other version of the Unicorn Silver Round that depicts the international universal trade unit on the reverse, and I will need to request @stokjockey to keep his eyes peeled on that version of the Hoffman and Hoffman Unicorn Silver Round for me.
---
All photos in this article were taken by me using my iPhone6
♥.•:¨¨:•.♥.•::•.♥.•:¨¨*:•.♥
Thank you for viewing this article. I will see you again soon!

@silversaver888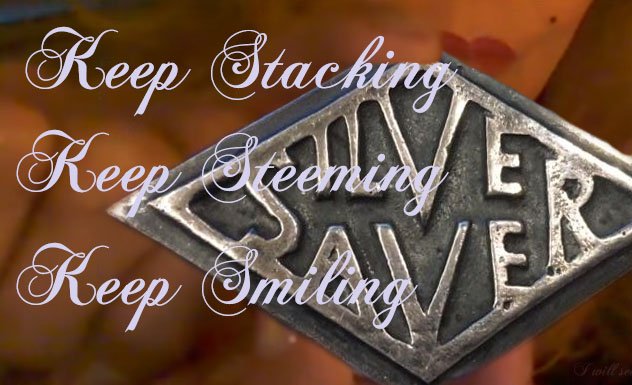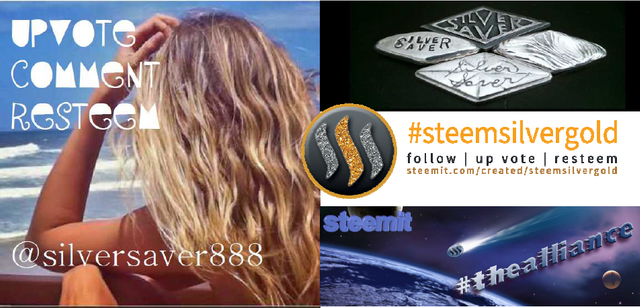 ♥.•:¨¨:•.♥.•::•.♥.•:¨¨*:•.♥
---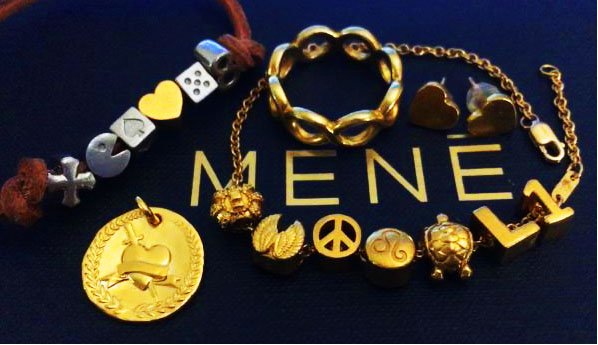 Mene 24K jewelry is a great way to build a gold and platinum stack.
Earn $5 in Mene credit for signing up for Mene with this invite link: https://Mene.com/invite/cK5BKh
---
Have a fabulous Friday!!!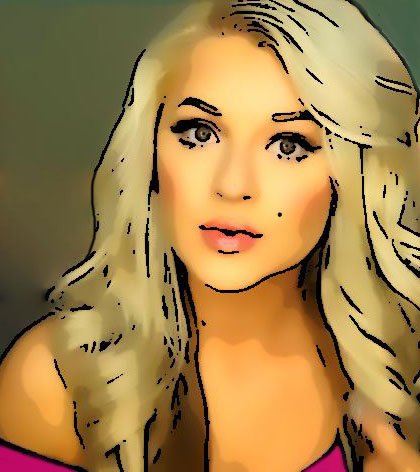 Hugs and Kisses 🤗💕💋!!!!
---
Posted via Marlians.com