😌 Steem Inc undelegated me! 👍🎉🎈🥂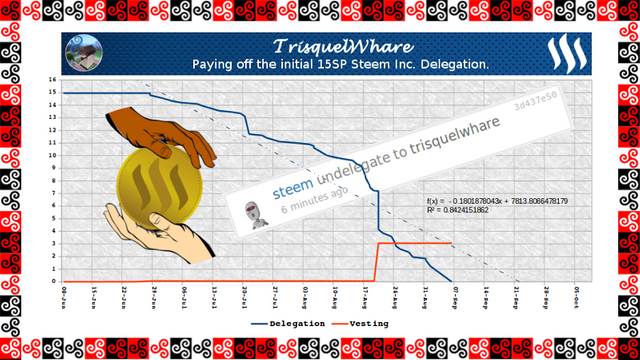 My wife and I are only about 10 years away from paying off our mortgage, and there will probably be less celebrations in our household then, than there is right now, haha! I have just received notification that I have finished paying back the initial 15SP Delegation that I received from Steem Inc. as a n00bie when first joining the Steem blockchain, some 90 days ago.

I guess for many people here, this isn't such a big deal. Many of you probably paid off your initial Delegation within days or weeks, by simply investing large amounts of fiat cash into $ˢᵗᵐ and then powering it up. I haven't had the wherewithal to be able to do that though, and this achievement reflects mainly the creation and curation rewards that I have earned on the Steem platform since I got here. What that boils down to, is that it reflects the level of interest my content has generated in the community here, and how generous you all have been with upvoting my stuff!
I'd like to take this opportunity to thank a few people in particular who have helped me with this achievement. First of all there are @lemony-cricket and @ryivhnn, who have both also delegated to me from my early days on the Steem platform. Your help with this has really impacted my progress on Steem, and I appreciate your kindness and generosity, both of you. Now that I'm no longer being delegated to by Steem Inc., I can concentrate on improving my own stake on the platform, and I should be able to release your delegations back to you in the not too distant future. I won't forget the start you have given me on Steem, and when I am able to, I will be happy to delegate to your favourite cause or project, to #payitforward for the help you have given to me.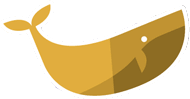 Also I'd like to thank @hendrikdegrote, @steemmonsters, @mattclarke, @eturnerx, and @holoz0r, the "heavy-hitters" who have upvoted my content. Thank you for some of those very nice large upvotes! I really do appreciate it, not just for the payouts, but for the Reputation increase as well. There are also many Orcas, Dolphins, and even Minnows and other Plankton who may not have such immediate effect on my account, but who have been consistent in upvoting my content, and that is also very much appreciated.
Speaking of @eturnerx and @ryivhnn, I'd like to also thank the entire AUS & NZ Discord group ... my peeps! 😉  This is where I hang out a lot, and I have even been to a couple of the IRL Steem meetups now as well. Finding the local users group on Steem here in New Zealand was the best thing that I ever did on Steem. They have been so supportive and provided excellent advice and guidance to me as a n00bie.
And of course I must mention the other groups that I'm involved in here on Steem, particularly the @SteemMonsters community, the @Steempunknet community, the @MinnowSupport community, the @Chibera community, and not to forget those great volunteers over in @Steem.chat who have always made themselves available to answer my n00bie questions, even the dumb questions! So many people on this platform have helped me to get to where I am today. I appreciate all of you, and look forward to getting to know you better in the future.
I'm still hoping to reach Reputation 50 by the time I've been on the Steem platform for 100 days. With your help, I may be able to achieve that as well!


I am a proud member of the AUS & NZ Discord server. My thanks to @cryptonik for making me this cool #TeamNZ banner. Kia Kaha!



The textual content of this post is licensed as a Free Cultural Work using a Creative Commons Attribution-ShareAlike 4.0 International (CC BY-SA 4.0) license, which grants all the four freedoms listed in the definition of free cultural works, including: ① The freedom to use and perform the work; ② The freedom to study the work and apply the information; ③ The freedom to redistribute copies; and ④ The freedom to distribute derivative works. This license places three key restrictions on those freedoms: ⑤ 𝐍𝐨 𝐃𝐑𝐌 𝐨𝐫 𝐓𝐏𝐌: You must not restrict access to the work using technical measures, or otherwise attempt to impose limitations on the freedoms above; ⑥ 𝐀𝐭𝐭𝐫𝐢𝐛𝐮𝐭𝐢𝐨𝐧: You must give proper attribution to the author (𝓣𝓻𝓲𝓼𝓺𝓾𝓮𝓵𝓦𝓱𝓪𝓻𝓮) and retain the license notice; and ⑦ 𝐂𝐨𝐩𝐲𝐥𝐞𝐟𝐭: You must release derivative works under an identical or similar license. The most recent copy of the text of this license notice (with markdown) can be found on Hackmd.

IMAGE CREDITS:
• The image used for the post thumbnail is a remix by 𝓣𝓻𝓲𝓼𝓺𝓾𝓮𝓵𝓦𝓱𝓪𝓻𝓮.
• The whale image is a remix by 𝓣𝓻𝓲𝓼𝓺𝓾𝓮𝓵𝓦𝓱𝓪𝓻𝓮, using the resources from SteemItBoard.com.
• The image used for the horizontal rule separators throughout this post is a 𝒕𝒂𝒊𝒂𝒉𝒂, a traditional weapon of the Māori, the indigenous Polynesian people of New Zealand. This particular image is a remix by 𝓣𝓻𝓲𝓼𝓺𝓾𝓮𝓵𝓦𝓱𝓪𝓻𝓮. of the one shown in the NZ Coat of Arms, as drawn by user Sodacan and released under a Creative Commons Attribution-ShareAlike 3.0 Unported license.