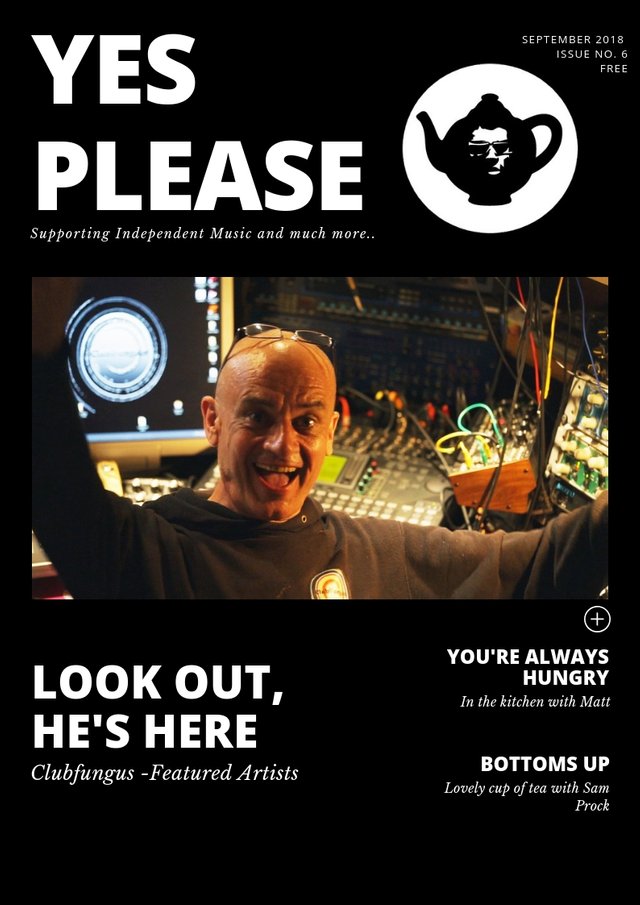 ---
Yes Please Magazine & Website
Hello and welcome to this weeks issue of Yes Please Magazine and today we have the likes of @clubfungus as our featured artist of the week. We also have @mrchef111 and @samprock bringing you some tasty food and drink, so please read on.
Here at Yes Please we aim to support independent music, carry out reviews, video tutorials and add just add random fun stuff as we go.
www.tea-man.co.uk
Each of the sections is from the website and is released into the Yes Please Magazine each week.
Featured Artist
Reviews (Artist Special, Bottom's Up, You're Always Hungry)
Tutorials
Adventures
K-Girl's Picks
Crypto-Cave
---

Welcome to Everyday Reviews, where we haven't been doing reviews everyday, that's right, we took a break from media and let the whole world down. Today we have a review of steempress.

What is steempress?
Steempress is a WordPress plugin that connects any blog to the Steem blockchain. Its a great plugin and easy to use.
Features
• Automatic posting of articles to the Steem blockchain
• Conversion and cleaning of text to look good on different websites
• Automatic self-vote
• Add an original link to your blog
• Custom tags for each article
• Default tags if no tags are defined for an article.
• Optional posting
• Bulk posting
• Post scheduling
• Multiple steem account support
• Add (or not) the featured image on top of the steem post
• Category filtering
• Custom footer on steem
Click Here for the full review.
---

Gulp! Gulp! Gulp!
Welcome to Bottom's Up, a section completely dedicated to beverages, hot or cold, alcoholic or non alcoholic, any kind of consuming liquid really, NOT BLEACH KIDS...
Today we have a lovely cup of tea, with @samprock 's Tazo Awake English Breakfast recipe.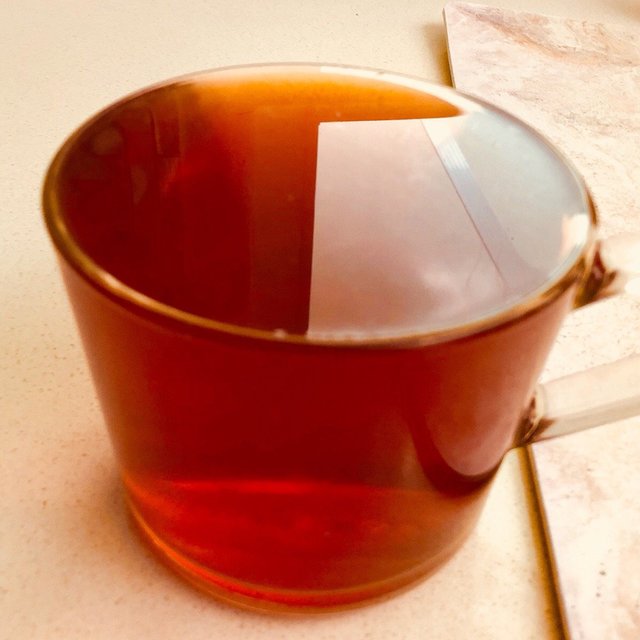 Tazo Awake English Breakfast is a black tea of malty boldness and bright flavor which is suitable anytime of the day.
Sam's Tea recipe:
Tazo Awake – English Breakfast
10 leafs of hibiscus
fresh lime zest
fresh passion fruit pulp … all filtered
some agave syrup
Check the Original post here
---
Hogsback Brewery Co. - Traditional English Ale
For you guys who trade in the tea and coffee for somthing a bit stonger when the sun goes down, we have a nice bitter, which is amber in colour and has a refreshing hoppy taste.
Check out the full review here
---
You're Always Hungry
This section of the magazine is for food related content, such as photos of dinner, reviews, cooking instructions and meals out. For all you hungry horses out there, today we have selected
@mrchef111
with his delicious Lemon and Blueberry Scones. YUM!
Lemon and Blueberry Scones
Click Here for the original post
(Photo @mrchef111, 2018)

Delicious Homemade Turkey Burgers
If you are after a main meal, then check out these home made turkey burgers made by myself.
Click Here for the recipe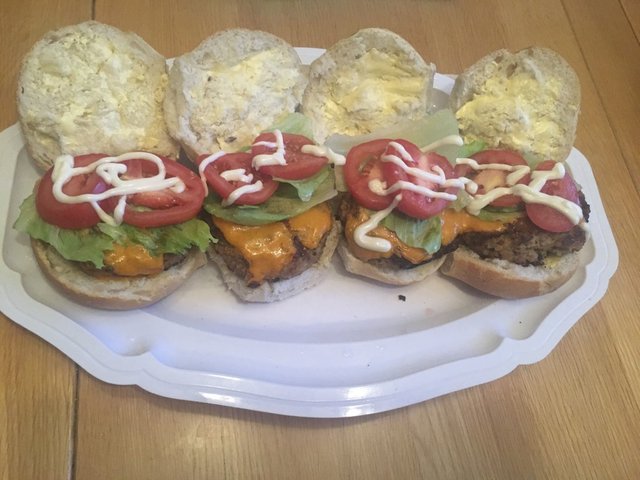 ---

Welcome to Yes Please – Featured Artist's, and today we are proud to present the humongous ClubFungus with his track Space. Clubfungus is from outer-space and traveled to Earth at an early age and now makes music to communicate back with his home planet and other extraterrestrials in the universe. Check out the full post here
---

Welcome to the tutorials section, which includes Yes Please tutorials and community tutorials, on any subjects we feel beneficial.

Yes Please to steemit - A beginners Guide
What is steemit?
No its not a kettle unfortunately, steemit is a blogging and social networking site that uses it's Steem blockchain-based rewards platform for publishers. This Steem blockchain produces steem and Steem Dollars (SBD) which are tokens obtained for making posts, discovering, and commenting on content. If you are reading this on steemit then you have more than likely covered the content in the video.
---

Welcome to Tea Man's and K-Girl's Adventures and here we are in South Devon again, at Startbay.
Click here for more adventures.
---
We are looking for good quality content for the related sections above so drop in your post into either the Yes Please Discord group or the Facebook group to be featured in the next issue of Yes Please.
Or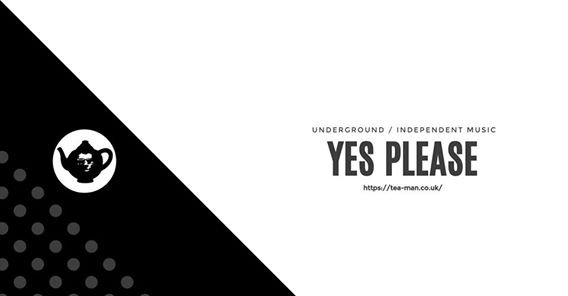 Yes Please
Facebook group · 428 members
| | |
| --- | --- |
| | Join Group |
Hello & welcome to Yes Please. Submit tracks to get played on Yes Please radio, you can also get a featured video animation on the Yes Please or the ...
---
Yes Please Curation Trail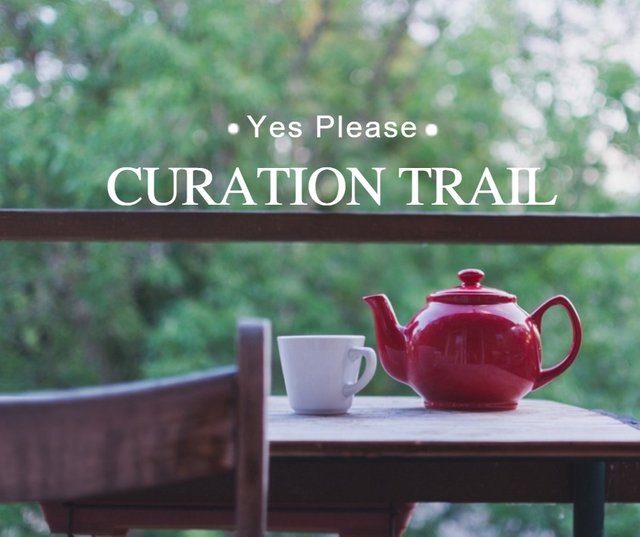 FOLLOW HERE to support the community
Cheers
Tea Man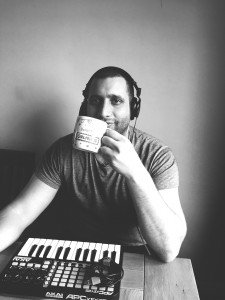 ---
Posted from my blog with SteemPress : http://www.tea-man.co.uk/2018/09/14/yes-please-magazine-issue-6-14-09-2018/
---