After I hosted my last Redfish Rockets Contest, I delegated a bit of my Steem Power to some Redfish who were struggling with their RC balance. 6 weeks have passed, and the end of the delegation period is approaching rapidly. Time for an evaluation.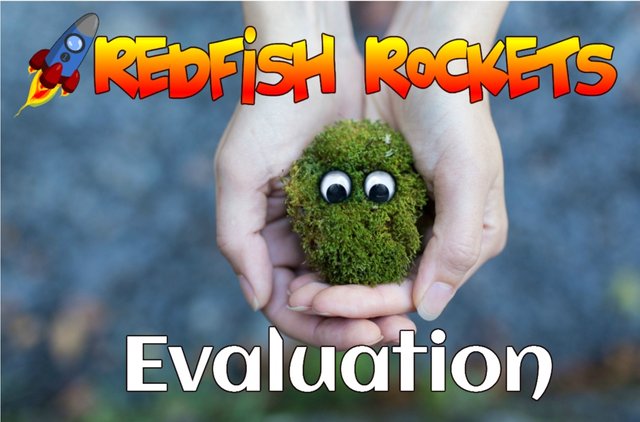 Source
HF20
After SteemIt's Hard Fork 20, Resource Credits (RC) were introduced. These RC credits represent the transactions made on the Steem blockchain. The amount of RC an account has depends on how many Steem Power is owned.
An entire generation of new users was locked out, because of their lack of SP. Having to grow your account when you can only make 1 post and 5 comments a day is almost impossible. So I decided to help out where I could and ran a contest. Afterward, I selected 15 people who would receive a delegation to bring their Steem Power up to 50 or 100 and get them out of the problem zone.
I sent chucks of my SP to 13 of them, while my fellow Steemian @chekohler showed his generosity to sponsor 2 people too.
Below, you can find the names of all delegatees.

Follow-Up
Due to my busy schedule, I wasn't able to offer them the personal support I offered to my previous Redfish Rockets. However, I did follow up on them regularly.
As I had expected, some took this opportunity with both hands, others didn't.
I realize I should have sent out personal messages to the people who were underachieving, so I could try to motivate them to step up their game, but I have been so busy these last couple of weeks that I never came to that.

I had set a couple of requirements to get and keep the delegation:
You post regularly – at least 4 times a week should be doable.

You actively engage with other people in the community through voting, commenting and replying to comments.

You power up as much as you can.

 
Although I would like to say that everyone has been in line with these requirements for the last 6 weeks, I can't.

End Of Delegation Period
I originally planned to leave the delegations in place for 6 weeks. This would mean I would be taking back all Steem Power by the end of this week.
But seeing some of the selected Redfish work so hard to make the most out of the delegation, while the result of their effort was so small (mainly because the big SteemIt price drop), made me change my mind.
I'm now looking at these last 6 weeks as a trial period, during which all delegatees had the chance to prove themselves and to show me whether they were determined enough to keep going or not.
Instead of taking back all delegations, I decided to evaluate everyone personally. As a result, there is more than one possible outcome:
Some people will get to keep their delegation. However, if their total SP is over 100, I will take back what they have extra.
Some people managed to reach 100SP on their own. Since 100SP is enough to stay out of trouble, I will retract my delegations.
Some people simply disappeared. Their delegation has already been retracted.
Some people will lose their delegation, because they didn't meet the requirements.

Difficult Decisions
I must admit that in some cases I find it pretty difficult to take away the delegations, because it will limit those people again. I started to consider some of them as my friends...
But a deal is a deal, and since I'm already working on a new project that requires delegations to others, I simply can't keep delegating to people who aren't serious enough about SteemIt to make the most out of it.
So, if you end up in the last category, I am sorry. I really am... And it is definitely nothing personal.
The requirements to keep the delegation were made clear right from the start, so everyone knew what the minimum expectations were.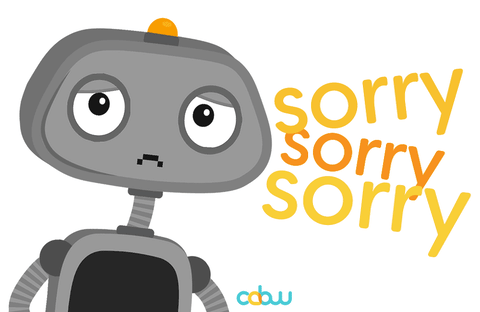 via GIPHY

Thursday Is D-Day
I won't make any changes to the delegations until Thursday.
I'm also not going to announce publicly who gets to keep a chunk of my Steem Power and who doesn't. I assume most of the delegatees are smart and honest enough to figure out for themselves whether they have met the requirement or not.
In case any of you has questions, you know how to reach me: just send me a DM on Discord. My username is simplymike#5957
---
And in case you lose your delegation while you actually still need it, you might want to keep an eye out for my posts later this week. I'll be announcing a new project and I will need help to make it work. I'll be offering new delegations to people who are willing to put in an effort to help me to turn this project into a success.
I'll be revealing more about this new project later this week.
---

Signature created with The Logo Creator 7
Subscribe Ro RSS Feed | Subscribe To Newsletter

Join us @steemitbloggers
Animation By @zord189
All Images are sourced in the post. Those that are not have been created with The Logo Creator 7.

---
Posted from my blog with SteemPress : https://mysteemworld.com/redfish-rockets-delegation-evaluation/
---