NEWLY JOIN WORDPRESS <HOW TO POST WORDPRESS TO STEEMIT THRU VORNIX AND STEEMPRESS>
Thanks for @auleo recommendation, and read through @wilhb81 & @pizzapai guide on setup an account with @vornix for Steemit blog in Wordpress. I feel encouraged for the ease of blogging feature in Wordpress, so I also join the crowd for enrolment into Vornix.
谢谢@auleo推荐我加入Vornix和Steempress,也读过@wilhb81和@pizzapai教导我们怎样开户口和使用的程序,我加入了Vornix 和Steempress大家庭!

After exploring the features in Steempress and WordPress and personally used and post Steemit articles, I do feel the joy subscribing to Vornix, thus I would like to share the procedure step-by-step with friends especially newbies like me whom might consider setup an account with SteemPress.
使用了Steempress和Wordpress, 我觉得很好用,简易,也有趣。所以我想分享给更多的人,来了解如何开户口和使用的程序。
Firstly, you will need to transfer 3SBD to @vornix. Then wait for a day or so for them to setup your Vornix account.
第一步,您要先转付3SBD给@vornix。然后等1天,他们会帮我们设立Vornix 户口。
They will reply you by sending you 0.001 SBD with memo of your account detail. Note: Please log in your Steemit account with master key in order to view the memo contents, as it was encrypted. Only Master key holder can view the content.
他们会回复您0.001SBD进去您的户口。请以master key登陆你的Steemit 户口,以便可以看到加密的内容(只有master key可以看到)

Next, using the user login and password provided to login WordPress. Note: your user login is your steemit account name. First thing you need to do will be changing the password into any password of your choice.
之后,使用Vornix 给你的密码与账号登陆WordPress. 你的账号就是Steemit 的账号。登陆后的第一件事就是把密码给换掉。
You can access the page as below:
你可在以下选项换去密码;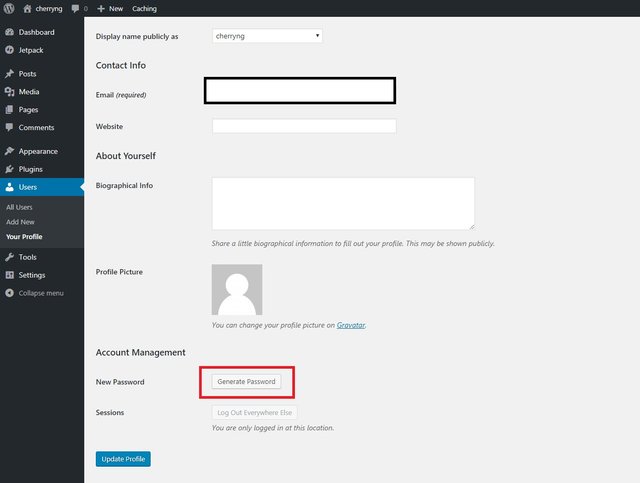 Then, remember to change the email address also as this serves as recovery step should you forget your password. You will receive an email from WordPress and you gotta click to notify email address to proceed.
然后,把电邮地址也给换去本身的电邮,因为这会是你的备份电邮,如果某天你忘了自己的密码。你将收到WordPress 发来的电邮,点击以激活电邮更正。
Forth, you have to link up WordPress to Steemit.
你得要将WordPress 与Steemit 链接起来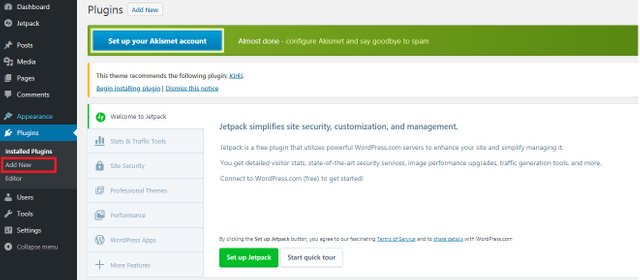 Click "Plugin" and "Add New", Search for "SteemPress", download and activate.
在"plugin"中选择"Add New", 搜寻" SteemPress",下载并激活

After plugin activation, need to link your Steemit with WordPress. Key in your Steemit user name and Private Posting Key. Note: Click "Show Private Key" and copy the posting key.
Plugin 激活后,你需填写Steemit的资料以作链接。输入你的Steemit账号与Private Posting Key。 注:点击"Show Private Key"然后复制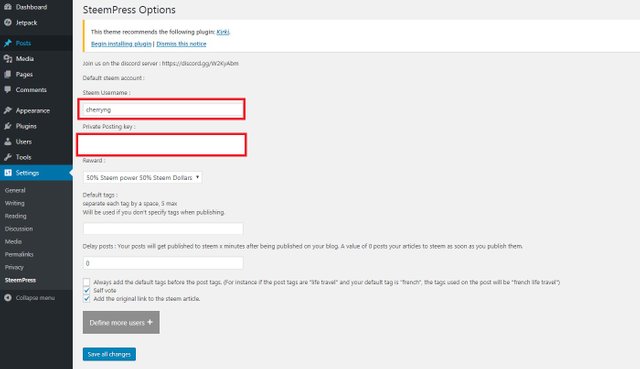 Finally everything is done, and you are good to go blogging! Change your blog template if you do not like the default template.
最后全部做好了,您可以选择您喜欢的外观和主题,同时也可以开始发布您的文章和杰作。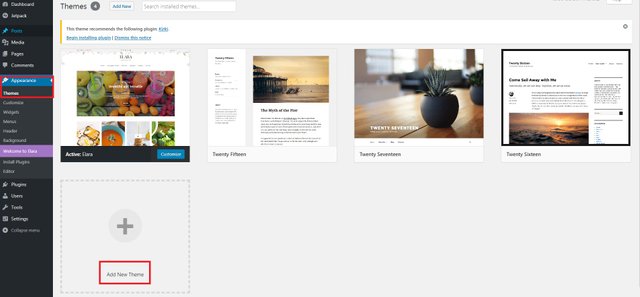 Last but not least, I would like to say thanks Vornix team members: @fr3eze @jrvacation @seandeanayao
衷心感谢 Vornix 团队主要成员,@fr3eze @jrvacation @seandeanayao

---
Posted from my blog with SteemPress : http://cherryng.vornix.blog/2018/07/12/newly-join-wordpress/
---