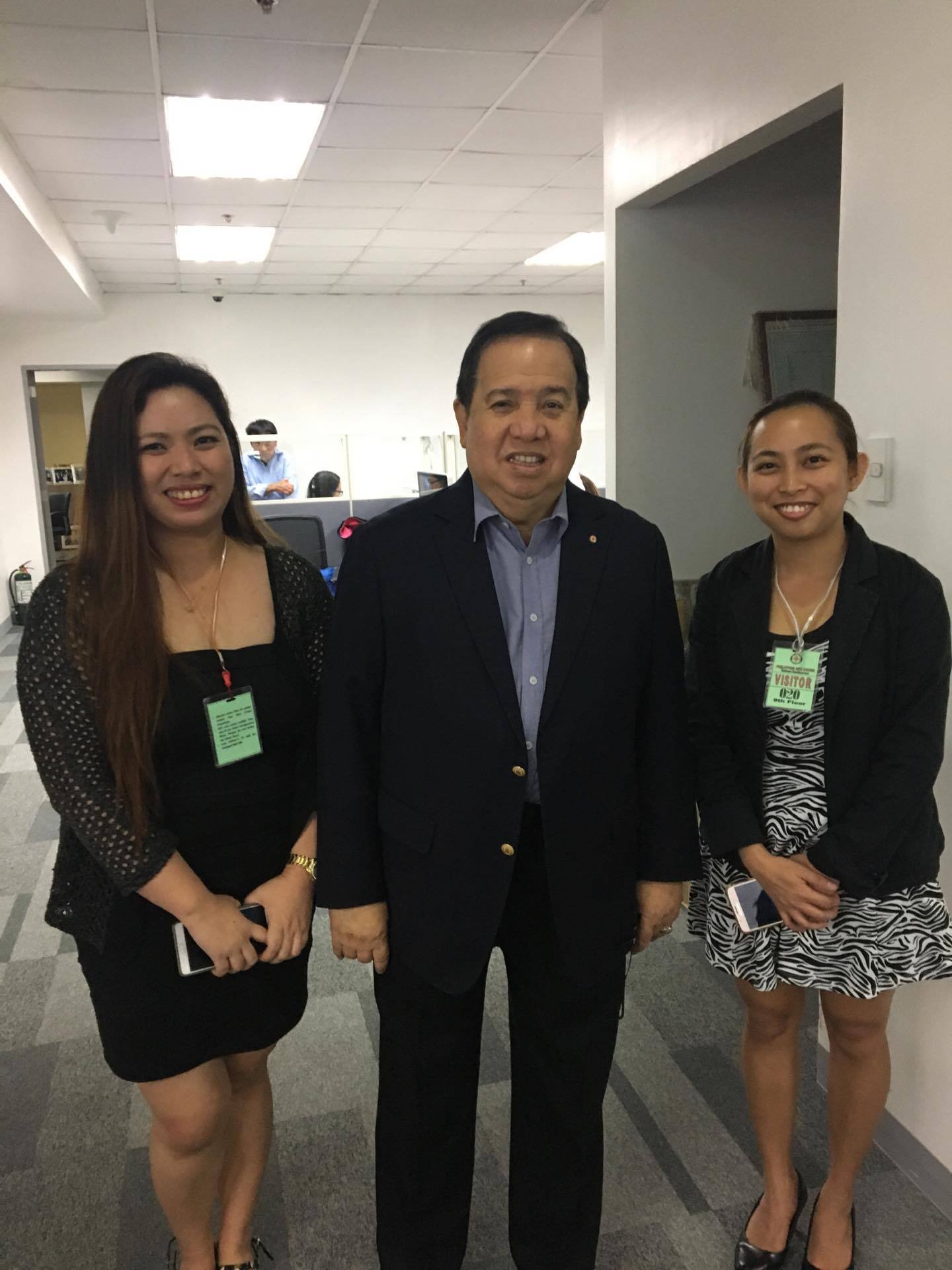 With Philippine Red Cross CEO and Chairman of Board of Directors
Steemit Philippines, @SteemPH paid a visit today in the midst of Tropical Depression # MaringPH to the Philippine Red Cross Official Headquarters in Boni Ave, Mandaluyong.
We discussed with Mr. Ryan Jopia, their Youth Manager, how to open a Steemit account for Philippine Red Cross, how it can help @SteemPH and everyone in steemit support their cause through posts and through wallet transfers or donations. We explained how the blockchain acts as a ledger and gives transparency to these transactions. We showed them also the different ongoing projects of @SteemPH such as the Music and Art therapy for Caloocan. We also showed them the many donations that you guys made for #HelpMarawi. Awww, you guys are so great!
Shout out to @deveerei, @allmonitors, @cloh76, @surpassinggoogle, @jacobcards, @voiceshares, @philippinetrail, @saisei, @dreamiely, @donkeypong, @patriot, @jeanelleybee, @timcliff, @tjpezlo, @bearone and many more.
Click here to see details of #HelpMarawi concert where @cloh76, @surpassinggoogle, @southparkqueen, @luvabi and @jeanalleybee made the first Steem Dollars donation to Marawi and Philippine Red Cross and how we informed it would be the first of many through engaging the Philippine Red Cross Youth on the Steemit Platform.
On October 27, they are holding a Youth Conference where 500 Youth Volunteers will be present and @SteemPH is invited to talk about our different projects and about blogging on steemit. How awesome is that?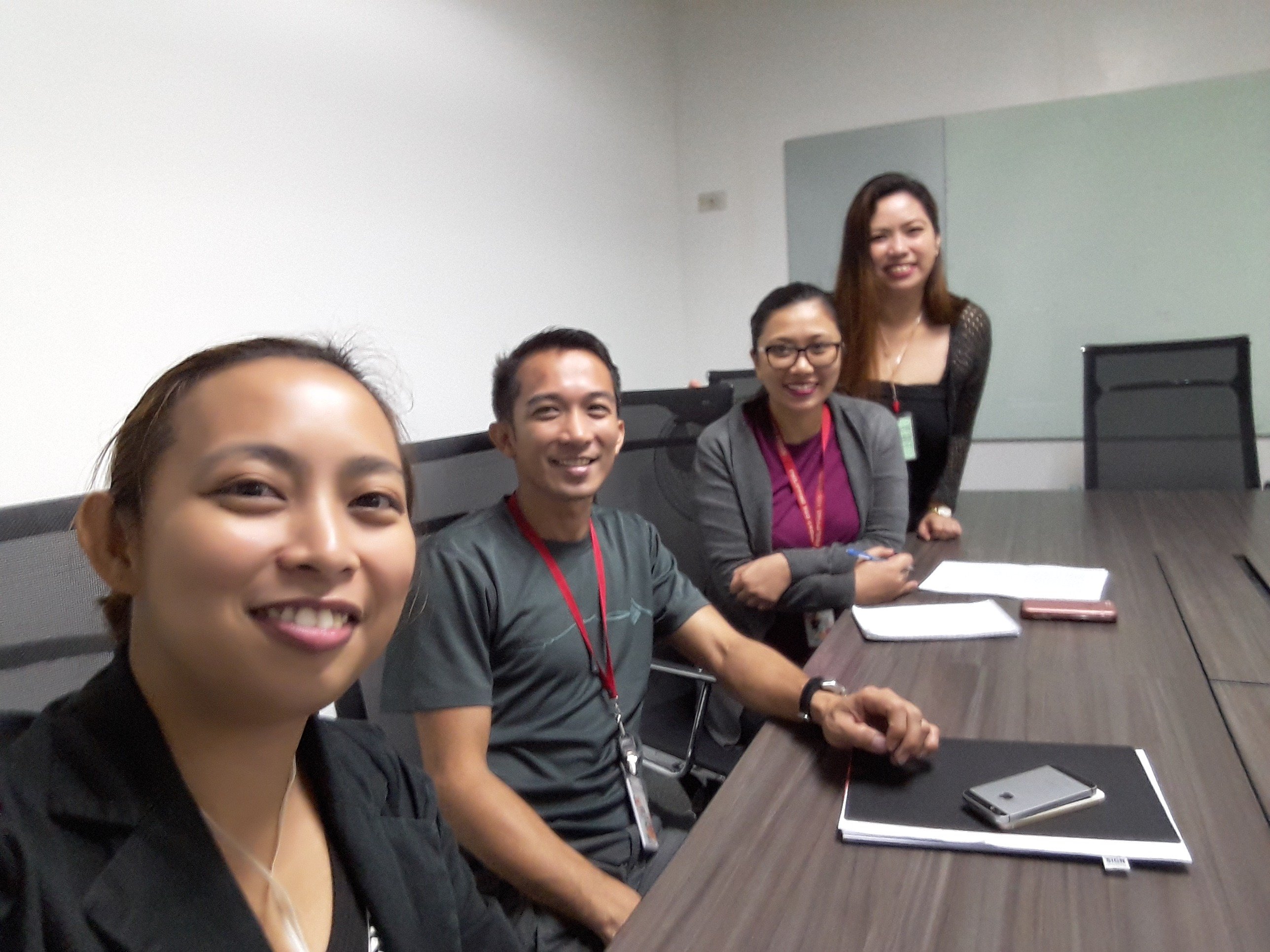 [L-R] @luvabi, Mr. Ryan, Ms. Lulubelle, @dreamiely
After the meeting, we had a tour of their Operations Center were we saw the action live, how the storm was being monitored, different volunteer contacts they had at hand in case a disaster were to occur, also their call center operations who were receiving calls from their Hotline 143.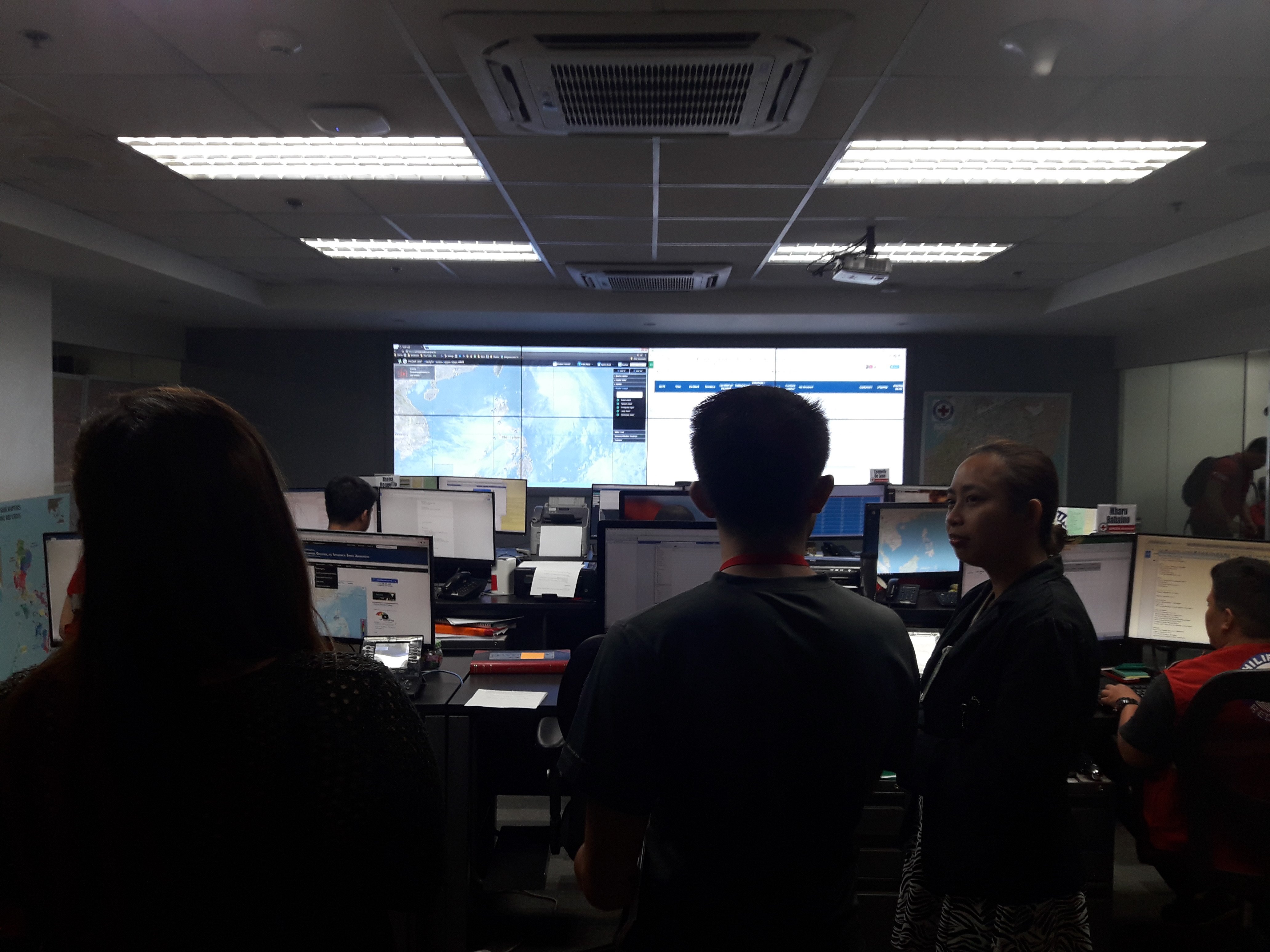 LIVE ACTION at Philippines Red Cross Operations Center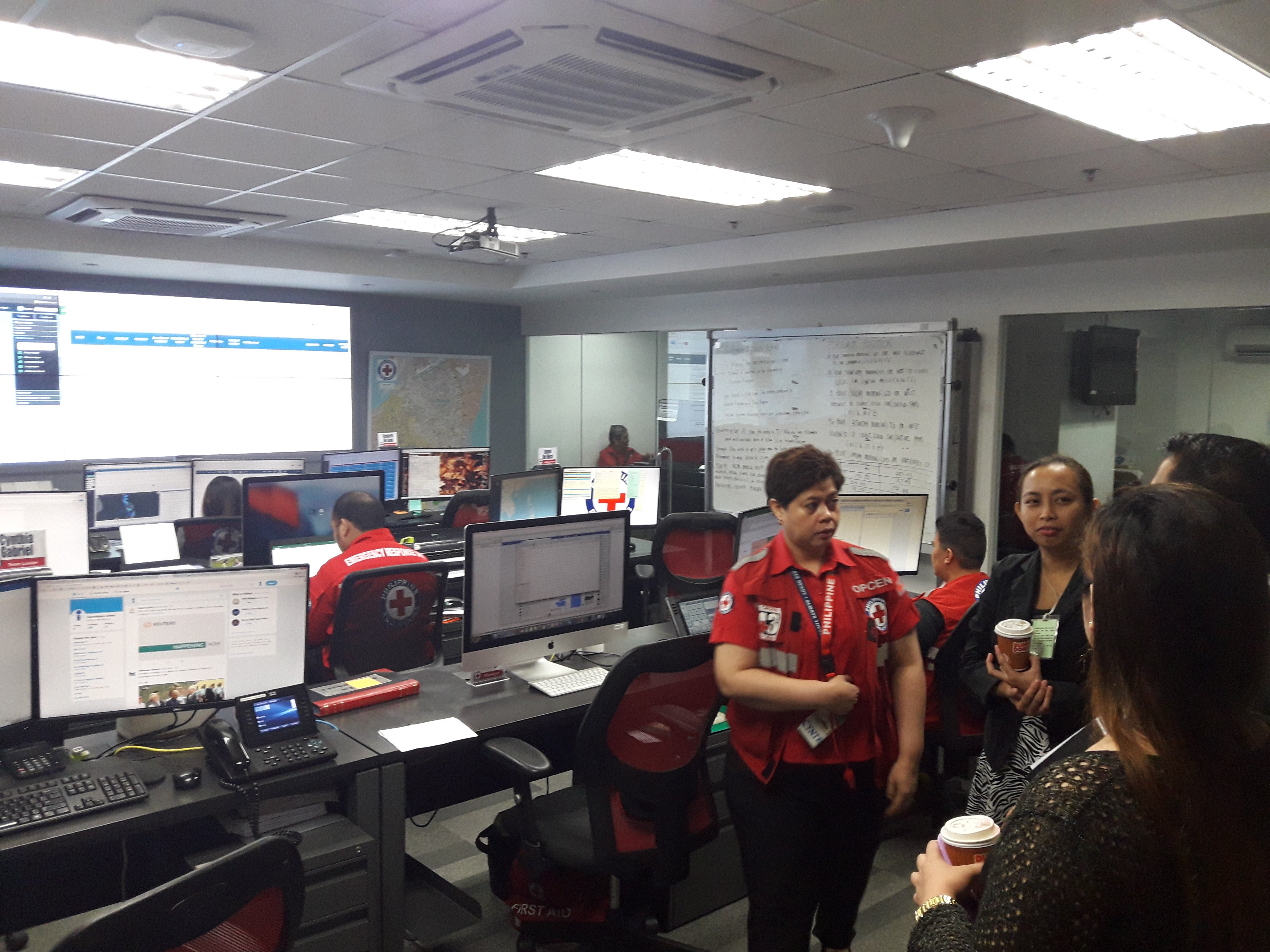 With Philippine Red Cross Operations Center Team Leader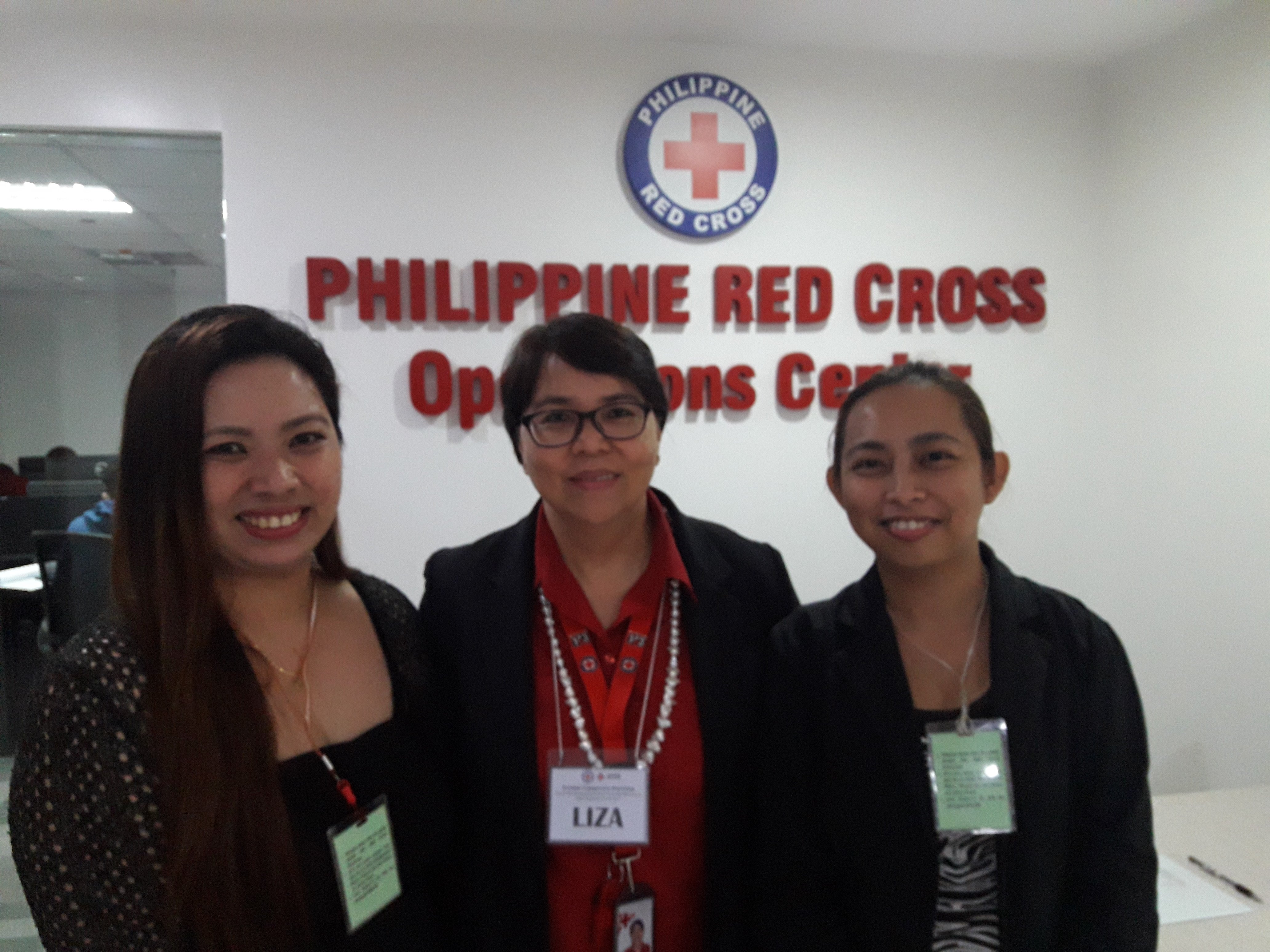 With Philippine Red Cross Assistant Secretary General, Ms Elizabeth S. Zavalla
We were also delighted to meet Red Cross CEO and Chairman, the honorable Mr Richard J. Gordon and Assistant Secretary General, Ms Elizabeth S. Zavalla who we talked with about steem dollars that we are sending to Red Cross for #HelpMarawi and how Steemit as a community is coming together for Marawi, even inviting a few bloggers from Marawi like @khuzymaranda to help give light about the status in Marawi. Ms. Zaravilla relayed to us the situation in Marawi and how they continuously provide portalets and shower areas for evacuees on top of their current efforts.
@SteemPH will continue to guide Philippine Red Cross join the Steemit Platform and help their Youth Volunteers get to know steemit at the upcoming Youth Conference. Watch this space for more updates.
-All proceeds of this post will go to #HelpMarawi fund for Philippine Red Cross
---