Time for some new steempearls! :) The steempearls are a report about the last 5 topics, that I liked the most and I want to sum up for you. Please have a visit on these accounts and enjoy the content like I did. All Thanks goes to these fabulous writers out there. ღ
The first steempearl / ART
goes to
@romanskv
for his geniale art like
Sentimental tear. / Good picture.
I love the colours, the style, just everything of the artwork of this artist! Go and have a look. He is doing just amazing paintings! Definetely worth a follow and some upvotes, guys!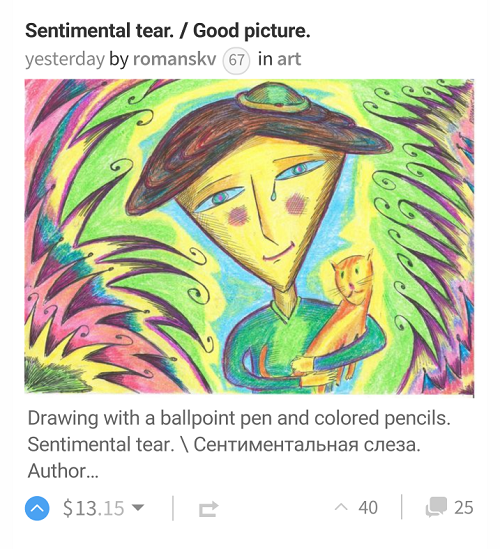 The second steempearl / TRAVEL
goes to
@olisan
for
Medieval village #1 : Perouges - France
What a beautiful restaurated medieval village Perouges is! I never heard about it - and now I am happy, that I read on steemit about it, because we sometimes pass the way there anyway, so we need to make a trip to this amazing village. The restaurateurs have done a great work! It just looks like almoste real medieval is there! Very nice work - thank you for introducing Perouges to the community!
The third steempearl / FOOD
goes to
@raluca
for
Guacamole bruschetta recipe for when you're feeling lazy - gluten free
Erm, yes, sometimes it has to be quick and healthy too. And for this guacamole is just perfect! Very healthy, fast and yummy! Try it out, if you didn't yet. Everybody should know guacamole. Thank you for the short explanation
@raluca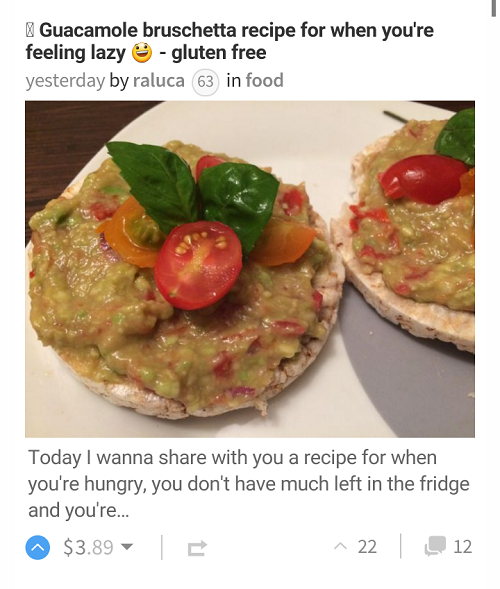 The fourth steempearl / BOOKS
goes to
@trendo
for
Why is it important to read books ?
Yes, a good book is just unbeatable! It is definetely something different than watching a film. I like to dive in a story of another culture, time - to have another view of things.
And yes, I am always shivering a little inside, when I see a household without books. It is a little creepy for me :D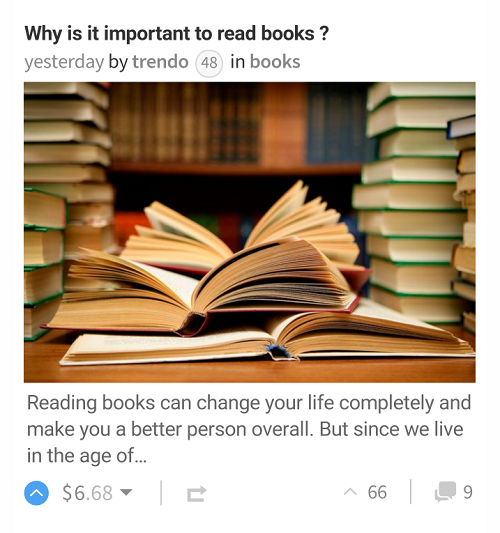 The fifth steempearl / MUSIC
goes to
@williamdreamer
for
The Amazing Power of Music and How it Affects the Brain
Another science / brain-theme :) Like reading books, music is changing something in your brain!
@williamdeamer
has sum up some of the affections and profits of listening or/and playing music. It is just awesome that nowadays we know such things and we can benefit from this knowledge. Now you know, why everyone is listening music and what the profits are. Thank you for your work
@williamdeamer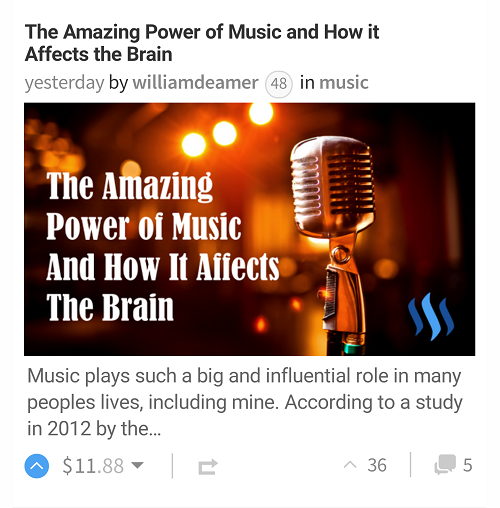 If you enjoyed the steempearls, feel free to make your own steempearls article and post it under the hasthag #steempearls ;) Have a great day and steem on ♠
If you want to see all the steempearls ever written by anybody, just follow the account @steempearls .
These amazing dividers are from @scrooger ! There are several more - Check it out at Text Dividers for your posts. Easy to use! Just COPY and PASTE