SteemNews.Online Logo Contest Begins NOW!
Prize = Minimum 200 Steem & 500 TRAIL!
Today's the day! The clock starts now.

You read correctly! The prize for the best logo has been increased to 200 Steem and 500 of the new TRAIL token!
Here are some refreshers to make sure we're all on the same page.
What We're Looking For
In some ways, we really don't know. Something easily identifiable, iconic and logically presented for a news site would obviously be goals.
With that in mind, we do not want to restrict anyone's creativity. The logo just needs to be original. It could be in symbolic-form, text-form, or both!
For clarity, we do not directly represent or work for Steemit Inc. So our branding does not have to represent them either.

Submission, Judging, and Contest Prize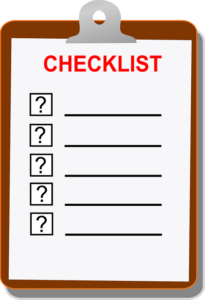 Submit entries here as a comment/reply. If you need to post additional content for your entry, please reply to your comment.
All entries will need to be submitted prior to first payout.
You may submit as many designs as you like, but each one needs to be in a separate reply/comment to the OP.
The top 10 designs by amount of votes (not comment payout value) at the first payout will be selected.
We suggest that you post your entry in your own blog as well, for your followers, with a link to this post so they can vote on your submission (if they like it, that is :o) ).
Steemit News editors will choose their favorite designs over the next week.
These designs will be posted at this time next week for community voting. Whichever design gets the most votes before initial payout wins!!
Guidelines
Make sure designs are original.
Steemit News editors reserve the right to forfeit submissions that are misleading.
Winning designs will be announced a week from today.
Community voting will determine the Top 10 designs!
Logos which are only available in low-res raster, or non-editable format will be disqualified.
This is a winner takes all contest. The winner will receive all liquid payouts from all Steemit News posts up to and including the final announcement. As of today that is guaranteed to be at least 200 Steem. In addition, the winning entry will receive 500 TRAIL.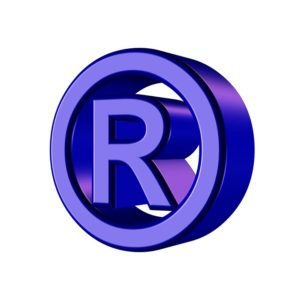 Name, Slogan, Icon and Colors
NAME:
As you can see in our profile, we have the name. We're SteemNews.Online (not SteemNews or Steem News). All our branding to this point has included the full name, so please take that into consideration. Of course, there might be clever ways to use the initials (SNO) in an iconic way. We look forward to your creativity.
SLOGAN:
This is negotiable. We came up with one that's fitting for our goal (One Agenda - The Truth Without Bias), but perhaps you can come up with something better. While it may be risky to propose a new one, it might also set your entry apart. We reserve the right to accept the entry excluding a changed slogan. If we really like your slogan but your entry doesn't win, we may ask for permission to use your slogan with the winning entry.
ICON:
We have nothing here. This is totally in your hands. You may want to submit (or promise to provide) distinct icons for the favicon, avatar and other uses.
COLORS:
This is also up in the air. Since Steem is in the name, it seemed appropriate to approximate the Steemit colors initially, or make the log central to the design. However, this is a distinct brand, so it's not necessary at all. We can say that pastels or loud colors probably won't fly for this sort of project. Let's face it, it's a news site, not a dating hub. But maybe you'll come up with the right blend to really make it pop and sway us to something we wouldn't have considered.
What the Media Kit Should Include
These are the minimum requirements. Please feel free to include additional files. All logos and icons should include 200, 500 and 1500 sizes. Each should also include transparent, black and white backgrounds. Other backgrounds may be included if the designer deems it preferable. These do not have to be submitted here, but will have to be provided as a condition of payment.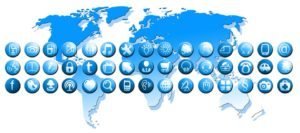 Color codes (primary and secondary)
Font/s
Icon
Black & White logo
Color Logo
Design Files
Thank you for your interest in and support of SteemNews.Online. If you have any questions or comments about the contest, please post here or find us in Discord.
We look forward to your awesomeness and NEWSworthy work.
Your editors,
Steemit News
LOGO GOES HERE!!
This post prescheduled with Streemian Schedule Posts