Hello to all the Monsters addicted and those who soon will be!
Are you new to Steem Monsters? Are your cards very low or level one and would you like to level them up?
Then you have come to the right place!
Versión en Español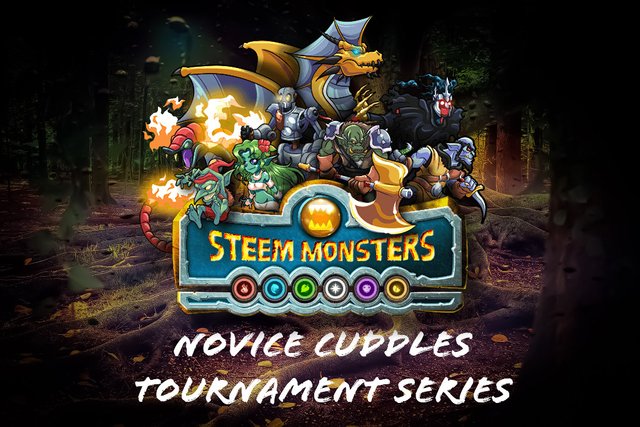 It is a pleasure for me to announce the first Novice Cuddles Tournaments series sponsored by
@pharesim
, consisting of 5 Novice level tournaments in one week with an initial prize pool of 100 STEEM each.
Registration is completely free, but for participants who want to support more players receiving a prize it is possible to send STEEM to
@jukatravels
with a memo of the tournament to add something to the pot on that date.
This tournament is specifically meant for players who do not have a lot of funds to spend on cards or who have just recently discovered this addictive game which has us all hooked. This is your opportunity to get some liquid funds to spend on the market and level up your cards!
Of course we won't review your collection, so everyone is free to participate, but our hope is to help take some small players up into higher leagues.
Distribution of the prize pool:
First prize: 50 STEEM
Second prize: 25 STEEM
Third Prize: 15 STEEM
Fourth Prize: 10 STEEM
Fifth and following

A maximum of 5 Steem, depending on the value of the player sponsored prize pool for the specific date.
Tournament calendaries:
Here is the list of tournaments of this first series that will take place over the next week:
The rules of the game will be the following:
Doble elimination tournaments. You will have a second chance if you lose a battle and you will be moved to a lower bracket.
Each round the player who wins the most out of 3 matches (2:0, 2:1) proceeds.
Registration will be closed 15 minutes before the tournament starts.
Make sure to check in during the 15 minutes prior to the tournament. If you don't, you will be removed from the list before it starts.
Challonge username has to match your steem username, as well as your Discord username.
To enable steemians of a lot of nationalities to participate, the tournaments will begin at incrementing times: 4 pm GMT the first, 9 pm GMT the fifth.
The player on top will send the challenge to his opponent and will be responsible for indicating the results in Challonge.
Legendary cards are banned. Using one ends the match with -1 for the offender.
Do not submit your result before the round has finished, the reporting of a wrong result leads to a penalty point (you automatically lose one game!).
Sending the wrong level of cards means that you will have to repeat the challenge. You can contact @pharesim or @tashidelek on the Discord with if you have any questions or problems during the tournament.

Still don't have an account for
@steemmonsters
? Click on this link and buy a starter pack including an optional steem account to enjoy the tournaments, have a good time and go for those prizes.
Should you still decide to buy booster packs because you feel lucky, make sure to get them on the official website or from licensed resellers and do not buy second-hand packs from other players, as there are some systems that allow you to know the contents of the packs before opening them. So, if you buy cheap packs from third parties, it is expected that the seller already might know the content of them, which will probably lead to disappointments for you.
Read this publication by @pharesim if you want to know more details about the subject
.

How to play:
Once it's time to fight, update the Challonge page and check your position in the bracket. These usually change after check in.
If you are the player who occupies the top:
Go to https://steemmonsters.com and click on BATTLE> CHALLENGE.
Enter your opponent's name, specify the NOVICE league and click Send. Your opponent will have 10 minutes to accept the battle or he will be disqualified.
Once the challenge is over, you will be responsible for adding the results in Challonge.
If you are the player who occupies the bottom:
Go to https://steemmonsters.com wait for your opponent to send you the challenge.
If you did not receive an invitation to a challenge after 5 minutes, proceed as if you would occupy the top.
In case you do not agree with the result that your speaker added, contact @pharesim or @tashidelek on Discord.
All players should be available on the
Monsters Tournament Discord
.
Try to solve or better prevent disputes with your opponent directly!
If you didn't check out the official Steemmonsters Discord yet, you should definitely
do that too!
---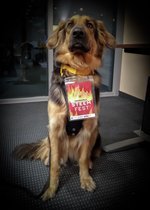 We will have the @pharesim witness as a sponsor and as a special guest we will have the SteemFest mascot par excellence @jukatravels. We wish all of you best of luck and a lot of fun with this new tournament series, see you on the battlefield!
---