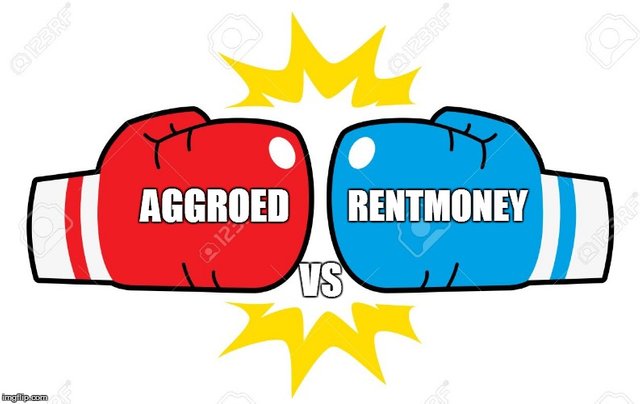 The Bet
Here's my wager. You ( @rentmoney ) can't grind out $100 in rewards in a season starting with $100 in investment. Spend your $100 on as many new accounts as you like and purchase packs to meet your goal. Start with clean accounts. Earn rewards until the season ends. If you earn 50 packs I'll pay you the $100. If not then we're happy doing business with you.
Stats
Yesterdays Daily Packs Achieved: 9
Total Packs Achieved: 51 / 50
Daily Time: 126 minutes
Total Time : 735 minutes
Funds Spent : $80
Balance: $20
ROI: + $22
Accounts & Total Packs Earned On Each
FreeMonsters: 6 daily / 1 league
MonstersforFree: 6 daily / 2 league
GetInTheGame: 6 daily / 1 league
StarterSet: 6 daily / 2 league
SM-Rocks: 6 daily / 2 league
SM-Rules: 6 daily / 2 league
Lets-Rumble: 4 daily / 1 league
Challenge Completed
As you can see its very easy to attain free boosters in the current rewards system. I was given 14 days to win 50 packs using $100 or less on booster / starter packs. I completed that challenge in 6 days while running into some technical difficulties and spending only $80 ( which was more then I needed to spend to complete this bet ). My system can be greatly improved on as its possible to attain 50 packs in 4 days using 10 accounts or $100 investment by simply collecting the daily for 4 days and earning 1 booster in each account in the league standings. In fact this was so easy I will not hold @aggroed to his end of the agreement and release him of any commitment he has to send me $100.
Projected Rewards Review
If I decided to buy 10 Starters ( $100 worth ) and started playing at the beginning of the season below are the number of boosters I would have attained.
The number of Accounts used (10) times the number of days in a season (14) for a total of 140 free daily boosters. Then we will have to add the potential league boosters that can be won. I put this number at 4 conservatively .... so another 40 free boosters in total from 10 accounts. Bringing our total to 180 free boosters or $360 worth of rewards in a season. Now if one was to open up the won boosters along the way and level up cards then they could easily climb up the league and earn allot more then the conservative 4 boosters per account in the league bonus that I placed into this calculation.
To be clear this is not the true value of what you can earn using $100 or less. You can earn much much more if you were to spend a small portion of money on buying a couple choice cards. I am thinking about showing the true value of spending $100* next season in a new experiment as I know there are still lots doubting my claims.
Final Thoughts
I know I will get allot of flak for this but the reward system is too generous and too easily gamed. I managed to run this challenge on level 1 cards and using only the cards that come in the starter set. I also limited myself to playing 1 / 2 accounts at a time costing me more daily time then needed to complete this challenge. A person can come away with some very high ROI if they wanted to spend $100 on accounts and another $10 / $20 on specific cards that will help catapult accounts up the league on the last days of it.
As is Steem-Monsters is a money printing machine for anyone looking for short term profit. How long will this last is anyones guess but now is the time to join and earn as I don't believe that all these free rewards being handed out hand over fist will continue as the game progresses. Plus the game is allot of fun and has a great community behind it. Not to mention $100 daily and $1000 free to join tournaments are just around the corner. All you need is the cards to play in them so start collecting today !
I will give updates and stats of today's play in the comment section to make sure I well surpass the 50 packs needed to win this bet but I won't be creating anymore daily updates as I feel there is no longer a need to. If you have any questions ask away in the comment section. I would love to hear your thoughts on the current rewards system and this bet in general. Good luck on the battle field !