Whats Going On With Steemmonsters? Is There Progress? New Updates!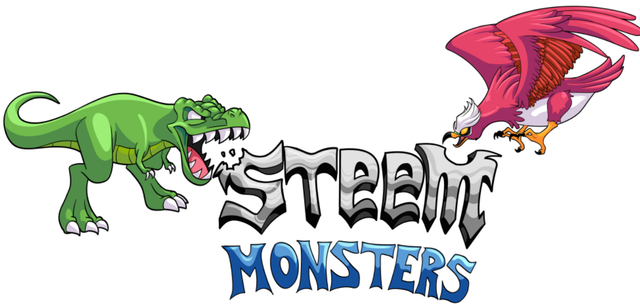 Mania Phase Is Over
So, the hype has died off a little after a wild speculative phase where many sold off their huge collections of cards. Right now a pack is still $2 USD, which is about 1,5 STEEM. And the value of a decent pack of pulled cards is ruffly 1,2 STEEM as commons are going for 0,05, rare for 0,2, epics for 0,5, common gold 2,5, rare gold 5, legendaries 8-12 and Selenia sky still around 18-20.
So people aren't mainly buying packs anymore, but rather buying from sellers who offer way more value than packs. You can keep buying packs in hope to get a selenia sky. I'm not sure how many packs you must purchase. I have one example of 400+ packs and only one selenia sky. 400 packs is 650STEEM. Sure you get other cards as well, but if an average pack is only worth 1,2 STEEM on the market I would rather buy the cards I want on the market. Also keep in mind that Steem is cheap and dollar expensive in terms of steem right now. 1 Steem don't even buy you one pack. When Steem was $4 it bought you two packs.
That being said..this is common in a speculative phase. Also, we have the card cap issue. I personally disagree with they way developers have done it. I think they should have announced scarcity and card cap. On the other hand, this is NOT a blockchain game. The unique value proposition for blockchain based games is the cap. You create a smart contract or a token associated with a certain items and you decide that there will only be 200 spaceships. But there are materials. 100 million tonnes of steel etc, and all those materials could produce a ship. This gives things real digital value.
That's why I think they should cap the cards. Even though the game only do transactions on the blockchain they should have announced limited introdution cards for early investors. And then created a more common longer life pack. But even those should be capped.
But of course, there aren't that many cards out yet and you couldn't exactly just issue 500 Flair basketball cards. You need a big enough crowd that are interested in the cards.
And I believe and hope that the developers have a plan and that they are trying to find the best balance possible.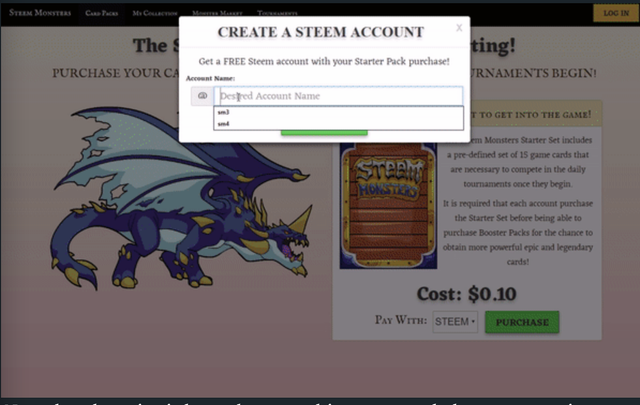 New Updates
https://steemit.com/steemmonsters/@steemmonsters/steem-monsters-adds-steem-account-creation
As us players are freaking out over prices, the developers are developing. That's always a good sign. They have now added Steem Account Creation. Like they say, one of the biggest issues for Steem-based sites is to attract new people. What Steemmonsters is showing the world is that Steem can be used for more than powering Steemit.
The developers are looking at several ways to get newcomers into Steem.
One of the biggest issues for Steem-based sites that want to attract users outside of the existing Steem community is that Steem accounts cost money to create. This leaves three options:
Have Steemit, Inc pay for the account using their signup process (we won't go into the issues with that in this post);
Have site owners pay for the accounts (in which case you need to have a lot of SP for delegation and prevent abuse of the signup process which is extremely difficult);
Have users pay to create their own accounts (this is really a non-option for the vast majority of sites);
Also they can use a portion of the payment of booster packs/starter packs to create a Steemit account for new users.
Steemit attracted bloggers and writers and crypto enthusiast. Steemmonsters will be the pioneers of attracting gamers. And in 2018, gamers is everyone. Everyone loves games. Even you grandmother plays some sort of game now and then. Your dad talks about Baldurs gate. You play sandbox MMO's. We all have a relationship with gaming.
Even if Steemmonsters dont succeed, we are in the beginning of a trend and of a technology that will become huge. All gaming will be on blockchain in the future. Because your time and engagement is valuable.
DIsclaimer: I am invested in Steemmonsters but is not affilated in any way.