Steem Monsters Adds Steem Account Creation!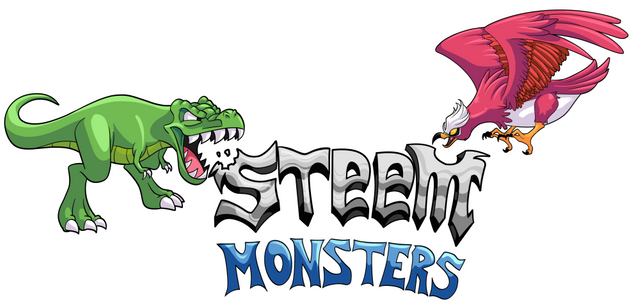 Steem Monsters Adds Steem Account Creation!
---
So, @yabapmatt and I (@aggroed) are both witnesses on the Steem blockchain. This means we are elected officials who help build the blockchain. That's the bare minimum of what the server does, but as people we try to bring more value to the platform. This is partially because this is how we become and remain top witnesses, but it starts with the desire to see Steem spread like wildfire.
Peace Abundance and Liberty
---
My goals are pretty simple on the platform. To spread the values of Peace, Abundance, and Liberty. We're working on that through the in game story. We're going to make things not peaceful, and try to figure out how we can come to a reasonable accord with groups with which we are in competition or have historicly bad relationships. We'll explore events that promote and deter individual liberty or prosperity. We'll do similar things for the groups of people.
Grow the Steem Ecosystem
---
One of the biggest issues for Steem-based sites that want to attract users outside of the existing Steem community is that Steem accounts cost money to create. This leaves three options:
Have Steemit, Inc pay for the account using their signup process (we won't go into the issues with that in this post);
Have site owners pay for the accounts (in which case you need to have a lot of SP for delegation and prevent abuse of the signup process which is extremely difficult);
Have users pay to create their own accounts (this is really a non-option for the vast majority of sites);
Steem Monsters is in a unique position to bypass this issue because people already have to pay (and are willing to pay) to purchase a starter pack and participate. That means we can use a portion of that payment to also create a Steem account for those who need it. So, as of today, we are proud to announce that new users can create a Steem account included with their starter pack purchase!
We can now spread the chain while spreading the game!
Here's what that looks like: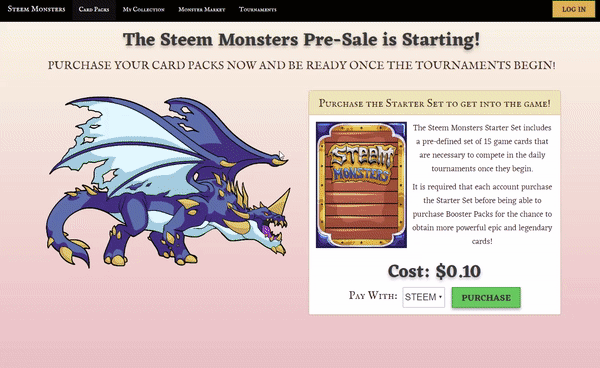 Note that the price is lower because this was recorded on a test environment, and the password on that account was changed, so don't try to steal the 3 SP!
Train and Retain Members on the Platform
---
We're not quite here yet, but when this game is functioning it will serve to keep folks engaged with Steem. Maybe they don't have any passion as a writer, but maybe they have passion as a gamer. Maybe we'll rope them into being active on the blockchain since they are already here playing, trading, and creating lore for Steem Monsters.
The Same Moon
---
We're all going to the same moon. Hopefully you can see how this project is going to help this entire community get there. Please consider supporting our efforts with some upvotes, resteems, and if you haven't dipped your toe into the water yet please consider buying a pack.
Oh and lastly, if you think we're doing good things for the platform please vote for our witnesses.
Sincerely,
Aggroed and Yabapmatt