Investments... How are you doing?
Hello Business people
How are your investments going? Still confused about all this?... and need some entertaining lead?... I might have some. Let's try to follow the positive thinking here (I don't wish to cast any magical enchantments and please don't consider this an investment advice, always do your own research, blah blah blah, the usual).
Fun first!
Yes, if you want to invest while reducing the risks you need to have "FUN"! That's the only way you can justify "loss" and very easily adjust to new patterns or businesses interests. In my view OK?!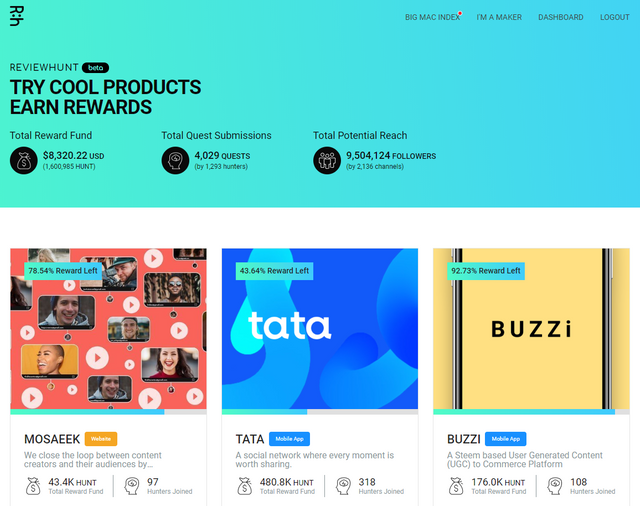 If you don't know what ReviewHunt is, then give it a look. If you love exploring and get rewarded to do so, I can tell you that you will love this one.
What have I tried...
I am an iPhone user, so, BUZZi is crossed... and MOSAEEK is not something I can compete with... I am too ugly to be in front of the camera. So #tata it!
The tata Platform
This was not intended to be a review, but lately, I found some interesting stuff... so I thought that many would enjoy knowing about some of this in advance of trying it (in case you decide to).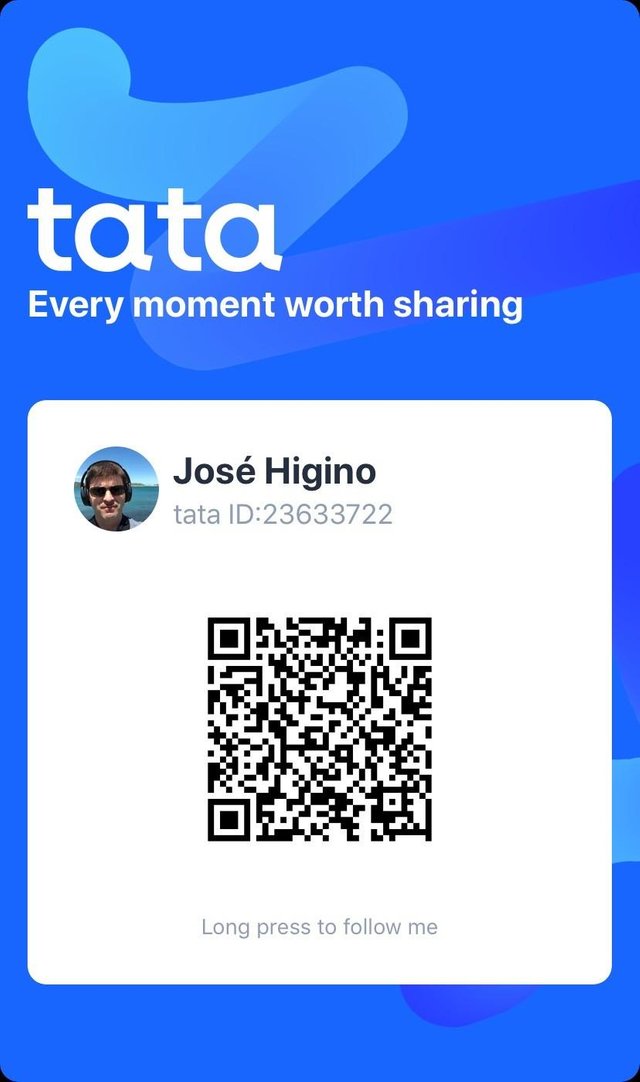 #tata is a social app on top of the TTC blockchain, using a tokenized world called ACN (Acron Protocol). Just like SE tokens in STEEM.
It has an iOS and Android app... also a "DEX" (Decentralized EXchange) that works really great "in-app".
So what's new?
At start I thought this app would never make it to mass userspace, but I was completely wrong. And only now I know the importance of a UX/UI when trying mass adoption... I am eagerly waiting for Voice (based on EOS) to make things perfect! The power of social networks is crazy expansive if done the right way.
#tata rewards you for the likes, posts, comments and reviewing others reports about code of conduct misuse, and the way you follow or get followed. They have a pretty extensive way of "proof-of-social" thing (sort of...).
What can you do with ACN?
ACN is the token you get rewarded with, for the above... you can (currently) only exchange for TTC... which you can then sell again for any other crypto (on external exchanges).
What's else?
Like STEEM and EOS blockchains you can also vote for "BPs" (block producers), but here things change a bit. On TTC, block producer is divided in tiers... and to be a "BP" can be easily incentivised by just targeting wherein these tiers you want to be (I never thought about it, to be honest) and then launch your effort accordantly.
You WIN by voting!
Yes, crazy right... if you vote for a block producer.. you get some of their rewards. This WILL be an amazing change STEEM could actually do that would radically change the way BPs get elected. I know this will also create some instability that is sometimes necessary for BPs to survive but, at this stage, I don't think it will be at all harmful for STEEM. This would rather show who really wants to play the LONGGGG game.
New tokens...
TTC will be launching their internal ICO's and currently, there's one ongoing... where you need at least 1000 TTC to participate. I foresee many more will come (just a matter of time).
Downsides?
Well, this is not an open Platform like STEEM (even if the code is open source). So expect to not know everything you need to know... plus and probably deliberately, this was never intended to make things simpler for the block producers. They get a big slice but easily diluted compared to STEEM.
Most people will be selling everything... so, expect the prices to go further down. Only when the amount of value arriving (total investment-wise) on the platform are more than the ones leaving, this or anyone social app can be massively adopted.
Experience on fake people?
If you are aiming for this to be an easy grab... don't even think about spending time on this. The economics are playing so well (so far) that there is little rewards for abusers. You can try your luck... but I think you will loose more than win in terms of your time.
Investors & Traders...
If you would like to trade TTC, I would advise you to consider Bittrex on this one. The TTC transfers are quite "instantaneous" there.
Let me know if you know more about this, and I will reward you!
Also check the previous post I did about #tata, as it might have additional information you may be searching for.

[email protected]
eSteem.app | GitHub | YouTube
✍ Telegram | Discord